Diving

»

Manta Dive Gili Islands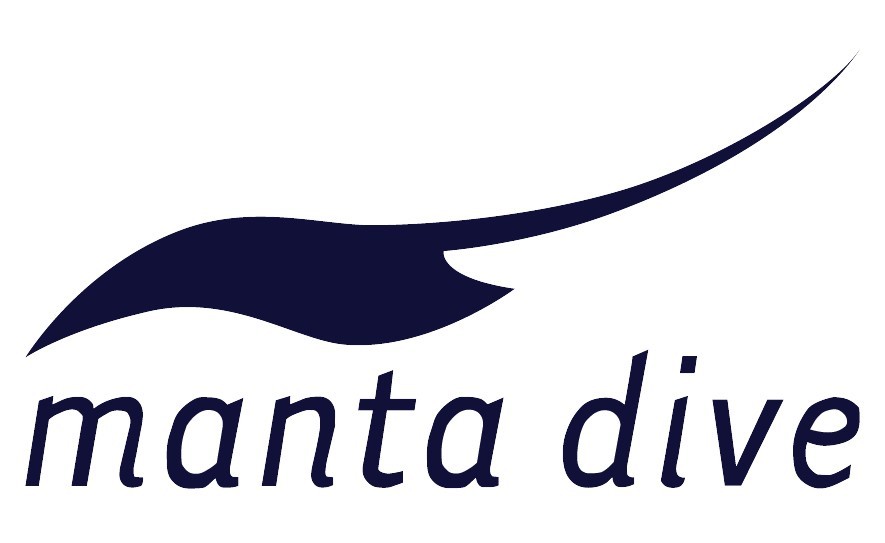 Manta Dive
Manta Dive is a professional, friendly and experienced dive centre located on the beaches of Gili Trawangan and Gili Air, tiny paradise islands just off the north west coast of Lombok. Getting to the Gili Islands is easy, from Bali to Gili there are now a variety of fast boats operating daily transfers. You can check availability here for tickets from Bali to Gili.

The Gili Islands are surrounded by white sand beaches and vibrant clear waters. The diving is good all year and the surrounding coral reefs support a phenomenal array of marine life that will captivate scuba divers of all levels.
Manta Dive operates surrounding all three Gili Islands which makes it a great company to book your Gili dive experience with!
The dive shop is managed throughout the year by Ben and Harriet, an English couple that have made the Gilis their home. Together with their Instructors and Divemasters they display a level of diving experience unequalled in Lombok and the Gili Islands. Dive courses and fun dives are therefore conducted in both a safe and enjoyable manner. Here you can view Manta Dive special offers and discounts.

Manta dive on Gili Trawangan is a Diamond rated Dive Centre and Instructor Training Facility. The dive instructors working at Manta Dive are qualified to teach both PADI and SSI courses. They maintain the highest levels of tuition so make sure their Instructors are highly qualified.
They also have a few options for accommodation. The Traditional Bungalows are beautiful rooms with AC, hot water, mini bar, TV, DVD, and safety deposit box. They have also recently built 3 Modern Rooms that have the same facilities as the Traditional bungalows but are slightly more spacious.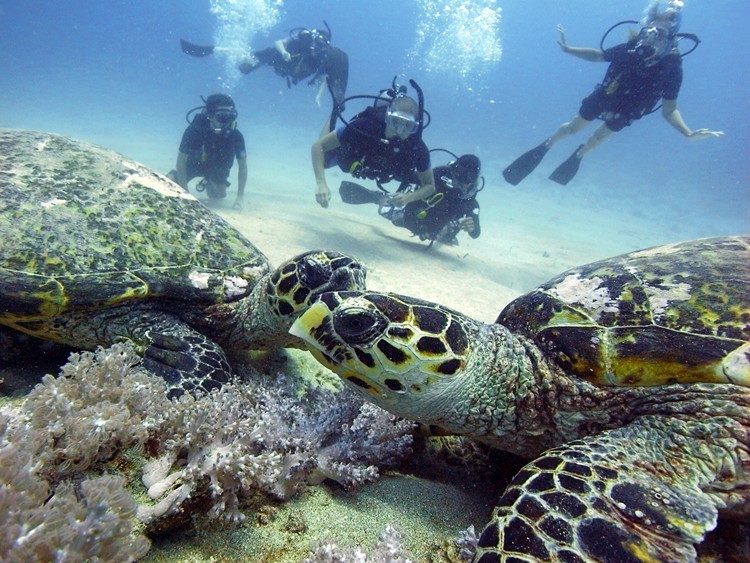 These are classed as mid-range, whereas Gili Villas which are located a few hundred meters from the dive shop offer a more luxurious option, particularly popular with groups and families. And for something in between they have some houses available to rent that are perfect for groups and families.
In August 2008 Manta Dive opened a new dive centre and bungalows in Gili Air. Gili Air is the closest island to Lombok and over the past few years has become more popular with those wanting to escape the party atmosphere and buzz typically associated with Gili Trawangan.
Manta Dive Gili Air is run by Jon and Alex, who are both highly experienced dive instructors and dive shop Managers. They are on hand to answer any questions you may have and will do their best to make sure you have an enjoyable stay.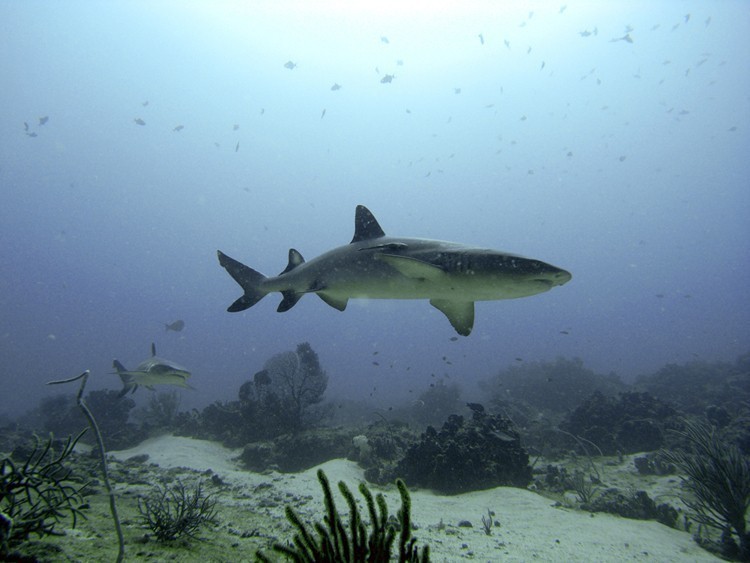 They now have 11 bungalows that range from traditional Sasak bungalows the same as those on Gili Trawangan, as well as modern family rooms. Room facilities include AC, hot water, mini bar and safety deposit box.
Diving Gili Islands
The dive sites are located all around the three Gili Islands, so most dive trips are single tank dives, and the dive sites are all within a 15-20 minute boat journey. Each dive guide leads a maximum of two buddy teams providing you with a very relaxed diving environment.
Oxygen is on board, as well as drinking water. Most of the dives are drift dives, so the boat picks you up at the end of the dive.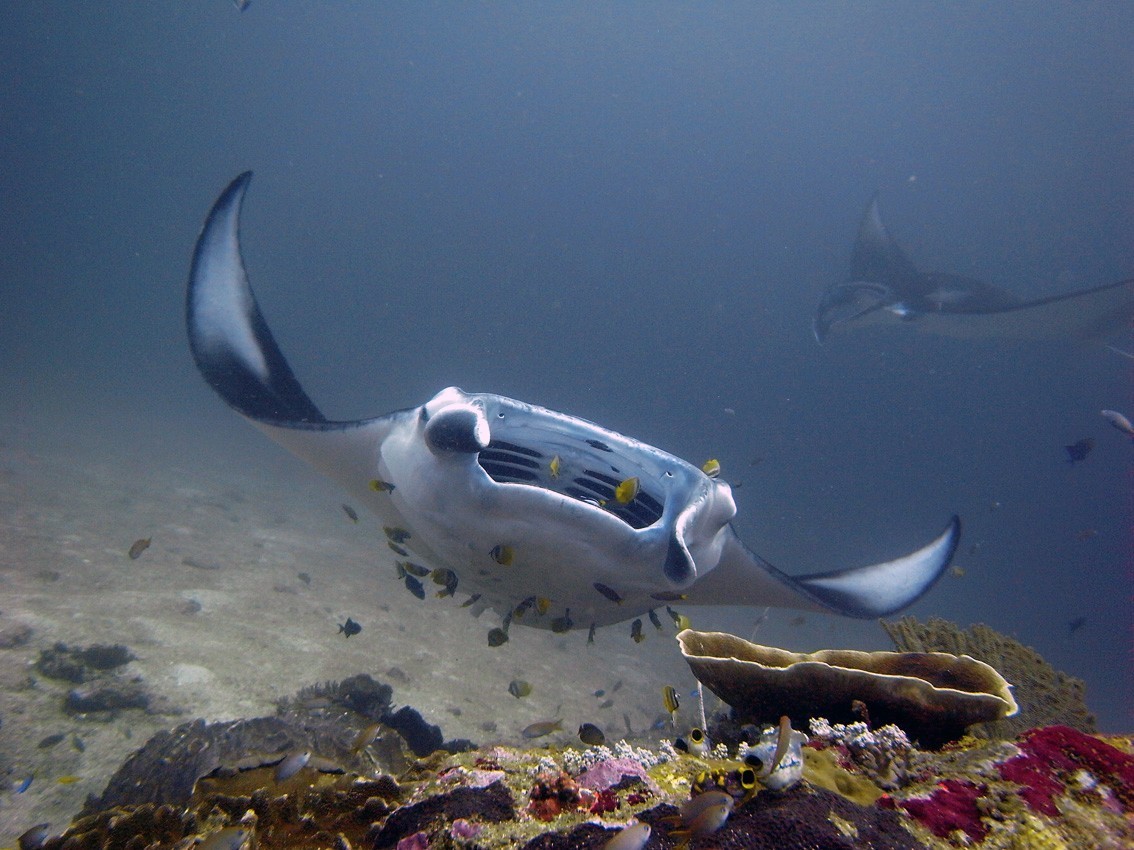 The dive sites around the Gili Islands offer a broad range of topography, including sea mounds, slopes, canyons, walls and flatter areas, providing a wide selection for divers of all levels. Typically you will encounter black and white tip reef sharks, stingrays, octopus, cuttlefish, moray and ribbon eels, a variety of scorpion and lionfish, clams, sea snakes, silly amounts of turtles and a bewildering amount of fish. Shark Point and Manta Point on Gili Trawangan generally offer the best variety of aquatic life for all levels of diver.
If you're into the small stuff Hans Reef on Gili Air is great for 'Muck Diving', where frogfish and pipefish are the highlight, and the ´Magic Pier´ on Lombok has become a real hot spot for all sorts of weird and wonderful creatures.

Dives are generally at 9am, 11;30 am and 2pm, night dives typically begin at 7pm, and you need to be at the dive shop around ½ hour beforehand to arrange equipment, and make all the necessary pre-dive checks and briefings.