Gili Gede (SW Lombok) Hotels
Gili Gede (pronounced G'day!) has only just opened up to visitors from Bali and Gili Trawangan with the new Gili Getaway boat routes. This makes it the freshest destination in the region, located just off the coast of southwest Lombok (not in the same area as the Gili Islands). Right now, there are literally only a couple of Gili Gede hotels available - the only accommodation available online being those featured below. Take a look at the best hotels on Gili Gede, from the luxury Gili Gede resort Ko-Ko-Mo to budget accommodation on Gili Gede.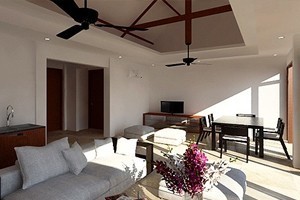 Located off the southernmost tip of Lombok, this elegant, calm and chic resort, sits on the edge of the sparkling turquoise seas of the Indian Ocean. KoKoMo has a serene beachfront view over the many exquisite small islands dotting the ocean opposite Gili Gede. Visitors can find a real sense of the 'unspoiled' here, yet also be surrounded by a sense of stye and sophistication. This unique island paradise allows an escape from the frantic pace of Bali, in a destination boasting elegance and tranquility, complemented by an exciting range of leisure activities.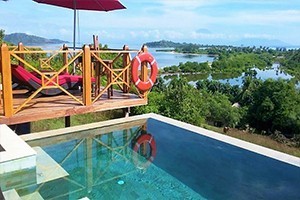 Villa Vista sits atop a hill in the middle of Gili Gede, overlooking the 5 star Kokomo Resort, and boasts stunning views out over the sparkling tropical sea and lush rainforests of Lombok beyond. With 4 bedrooms, 3 bathrooms, a private pool, kitchen, continental breakfast and a breathtaking sunrise and sunset every day, the villa ranks among the most spectacular places to stay, regionwide. The property can be rearranged if less bedrooms are needed.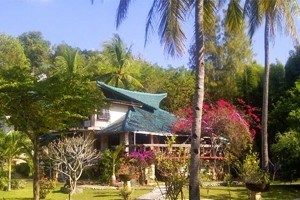 Featuring free WiFi and a restaurant, Secret Island Resort offers eco-friendly accommodation at affordable rates.
Some rooms include a seating area, terrace or balcony. Every room includes a private bathroom equipped with a shower. The area is popular for snorkeling.
---

Gili Gede is a small island just off the southwest coast of Lombok. With lovely beaches that are surrounded by crystal clear waters and great marine life, the island is new to tourism and perfectly quiet: a honeymooners paradise. Gili Gede is not a part of the better know Gili Islands to the north, theword "Gili" simply meaning 'small island' in Indonesian. Compared to Bali, Gili Gede is very relaxed and laid-back, with secluded beaches and just a handful of restaurants and activities available. Best of all, there are no cars or motorbikes to disturb the peace.