Gili Trawangan
Gilibookings.com is recommended by The Lonely Planet as being a quick and easy place to book your fast boat tickets from Bali to the Gilis Islands, Lombok, Gili Gede and Nusa Lembongan. We are the first and most trusted online service for the region, having issued over 300,000 tickets since 2011. NEW: You can now also BOOK ACTIVITIES to keep you entertained while you visit the region, choose from a selection of watersports, tours and much more.
Gilibookings is a unique online booking system where you can check live seat availability, make immediate confirmed online bookings, and receive e-tickets straight away for your fast boat tickets and/or activities. NOTE: Our Discount Vouchers will save you $$$. Simply use the search boxes above and the results will show you which boats have seats available, or which hotels will suit your budget.
You can also do the same for hotels and villas in the region. We have made a selection of hotels to suit all price ranges, and as we are affiliated with Booking.com and Agoda you will get a lowest price guarantee on your accommodation
For fast boat tickets and Activities payment can be made using your credit card or your PayPal account, some local payment methods are also available. TIP: Check out the most common FAQ.
At Gilibookings we only work together with the leading fast boat companies operating speed boats and fast ferries between Bali, Lombok, Lembongan, Penida and the Gili Islands. (Gili Trawangan, Gili Meno and Gili Air), as well as Gili Gede in South Lombok. For more information about our fast boat partners view their summary pages, Blue Water Express, Gili Getaway, Bounty Cruises, Scoot Cruises, Freebird Express and Gili Gili Fast boat. Booking a trip from Bali to Gili Trawangan has never been easier, book a fast boat to gili trawangan, book a Gili hotel, villa or fast boat tickets from Bali, Lombok, Lembongan or the Gili Islands.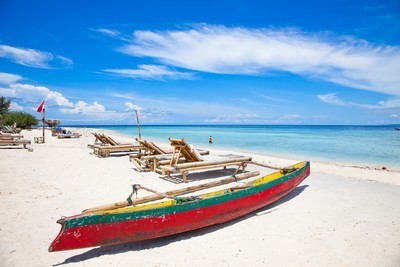 Bali to Gili Trawangan
Following the earthquakes in Lombok the Gilis are still fully open for business, however due to a slight drop in tourist numbers there are not as many services running between Bali and the Gilis. to check the latest and most up to date schedules just use the search box above. There are a variety of direct fast boat services from Bali to Gili Trawangan, these go via the main island of Lombok and some go via Nusa Lembongan and Gili Air. Daily services depart from Serangan Harbour and Sanur beach in South Bali, from Padang Bai in the East of Bali and from Amed in the north east. There is also a daily fast boat service to Gili Trawangan from Nusa Lembongan with Blue Water Express and Scoot Cruises (currently not running), departing in the morning to make the short trip from Bali to Nusa Lembongan, and then continuing to Lombok, Gili Air and Gili Trawangan.
A direct and reliable service from Serangan in Bali to the Gili Islands is Gili Getaway, offering one of the fastest fast boat services available. Gili Gili Fast boat operates out of both Serangan and Padang Bai and stops at Lombok, Gili Air and Gili Trawangan. Kuda Hitam Express is the perfect fast boat for anyone departing from or going to Amed or northeast Bali.
WARNING: Always make sure that the ticket you are buying is actually for the boat company that you want to travel with. There are unfortunately a number of scams that involve selling tickets to customers on one of the reputable boat companies, but when they arrive at the harbour they discover that they are booked with one of the less reliable boat companies. The usual excuse is that the boat company the customers thought they were going to travel on was full or had a technical problem.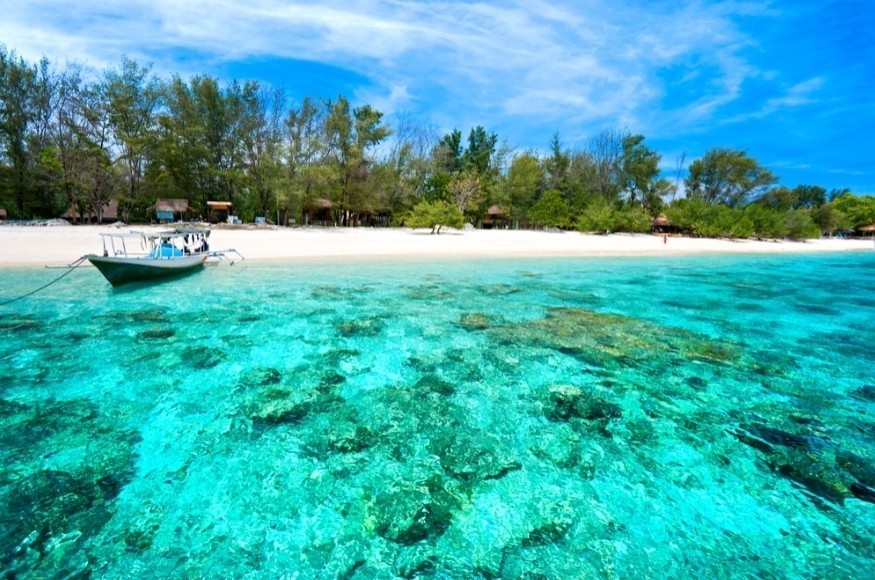 This scam occurs with local agents as well as with some online ticketing websites. If you are just looking for cheap reliable tickets, head over to our sister site www.Gilitickets.com for our best of budget carriers.
Please be aware that Gilibookings and her sister site are the only online booking portal that work directly with the boat companies, who themselves maintain the live seat availability. Therefore the boat company you book is guaranteed to be the boat carrier that you will travel with.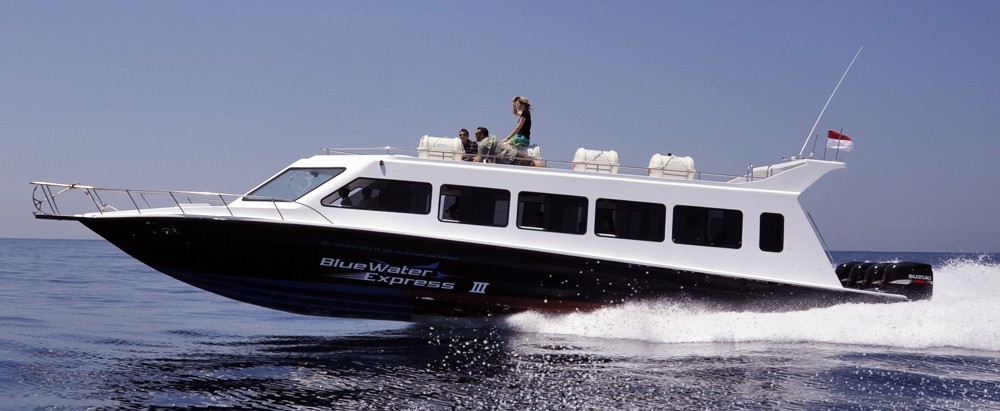 Boat to Gili Trawangan
The boats currently servicing the Bali to Lombok, Bali to Gili Trawangan and Bali to Lembongan routes are small high speed craft that have outboard engines.
Crew training, operational standards and safety equipment are of a mixed standard and all current services may be well below the normal expectations of many foreigners. Gilibookings, however, only works with fast boat companies that have a proven track record, offer a quality service and have all the required safety features on board their boats. Book through us for the fastest, safest and best priced services between Bali, Lombok, Lembongan and the Gili Islands.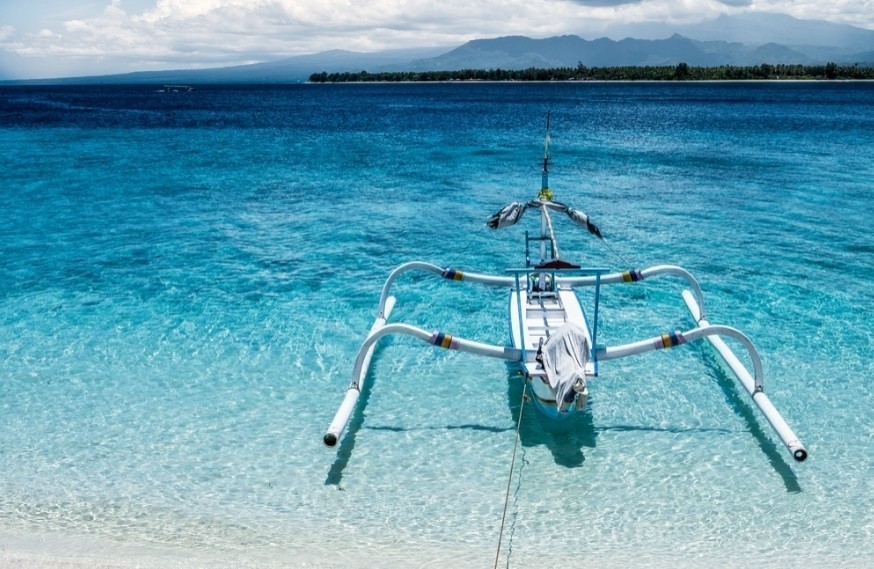 Gili Hotel
Gili Trawangan is the busiest and most developed of the three Gili Islands, and as a result you will find the best selection of hotels, villas and restaurants on Gili Trawangan. If you are looking for a Gili hotel or villa then all you need to do is select your destination and your preferred budget in the hotel search box above and you will be able to see our recommendations of hotels and villas. Once you see the hotels just click on more Info and you will be taken to either Booking.com or Agoda where you can check the availablility and rates. These sites also offer lowest price guarantees. The busiest part of Gili Trawangan is the east side. On Gili Trawangan head south for the best night life, bars and restaurants, go north for the best beach and snorkelling area. Hotels, villas and homestays are located all around Gili Trawangan and you are never really more than 15 minutes by bike from anywhere as the island is so small.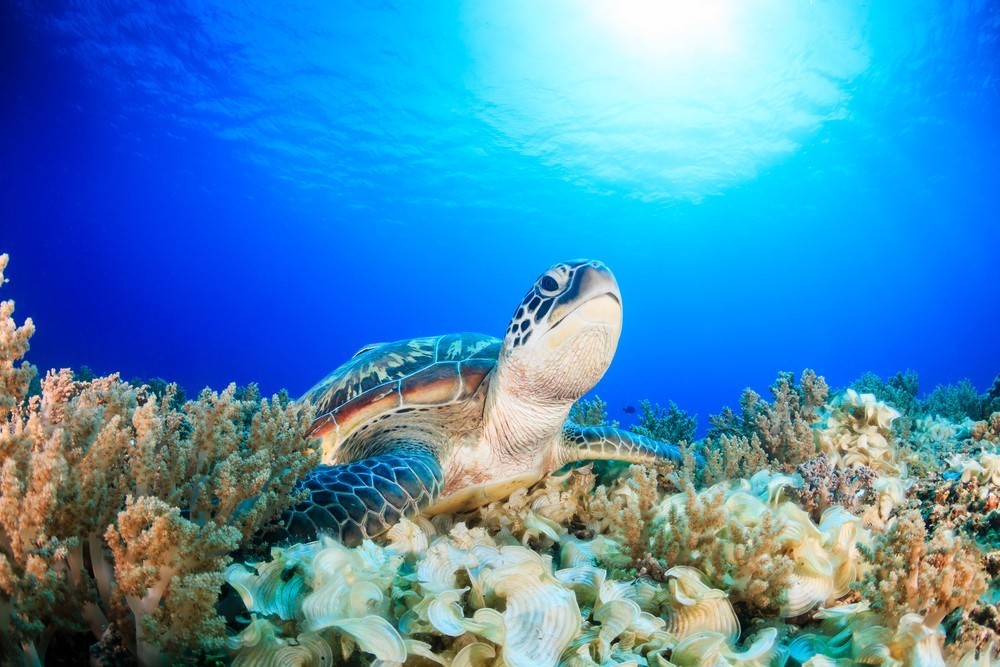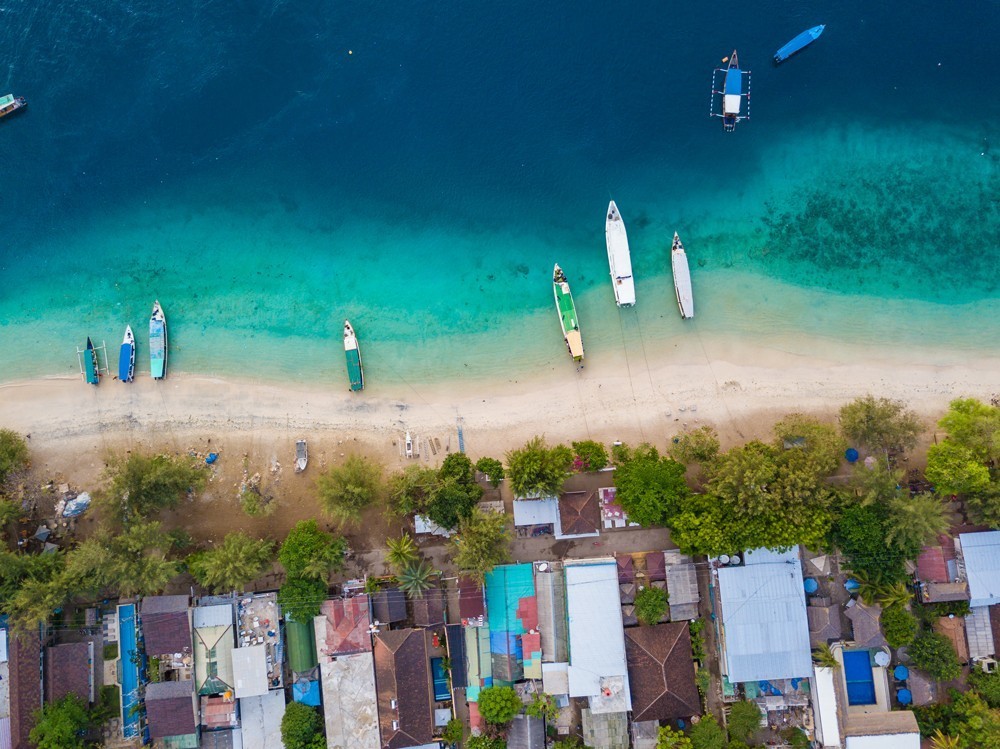 Gilibookings.com is the most trusted online ticketing provider for fast boats from Bali to the Gili Islands. Established in 2011, we were the first place to offer immediate online e-tickets and have served over quarter of a million happy customers since.
When you make a fast boat reservation on Gilibookings you will be able to select a variety of discount vouchers that will make you some great savings. These discounts are applicable to each member of your group and are for a variety of activities as well as bars & restaurants. Our diving partners are the leading operators in their respective regions. We appreciate that not everyone is a diver so that is why we are offering some diving specials that require no previous experience, such as introduction dives. We hope that there are enough special offers for everyone to benefit from them. For more information on the diving check out the summary pages of each of our diving partners, Manta Dive Gili Trawangan, AquaMarine Bali, Big Fish Diving Nusa Lembongan, Dive Zone Lombok.