Exclusive Bali discounts
Bali is a vibrant and varied island, boasting a huge range of fantastic activities in stunning locations, endless culinary options to explore and memorable attractions well worth visiting. As a Gilibookings.com customer, you are entitled to exclusive discounts offered by our local partners, when you make your fast boat or ferry booking to Lombok, Nusa Lembongan or the Gili Islands.
Discount vouchers can be selected when you book a boat through our site and will get you discounts on several types of food, drinks, activities and attractions.
This can be a discount on your restaurant bill, discount on a diving course or trip, discount on the entree fee of parks and attractions and great offers on watersports, yoga, spa's and airport & transfer services. There is no limit on the amount of discounts you will be able to select, just select the discount box during the booking process.
View the possible discounts and their location by clicking on the map on the right or read about them by clicking on the boxes below: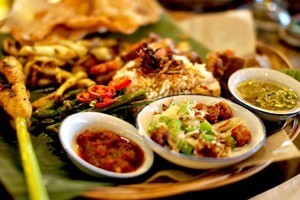 A Culinary melting pot of tastes and cultures, Bali offers some of the most varied cuisines of Asia - and that's certainly saying something!
From local Balinese dishes to Thai, Indian and Western (fusion) meals, there is something for every mood and occasion. The nightlife and bars are reknowned far and wide as some of the best in the world, with exquisite cocktails a staple of most establishments.
Enjoy our special offer discounts for Bali Restaurants and Bars when you book a fast boat to the Gili's or Lombok with us.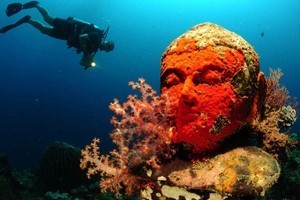 From the spectacular coral formations contrasted on the dark volcanic ash bed of famous Tulamben, to great wreck dives and vibrant marine life, Bali is an awesome dive desitination for beginners and seasoned divers alike.
We currently reccommend three top-notch dive centers strategically located in south Bali (Seminyak), East (Padang Bai) and north Bali (Amed) respectively. Each dive centre specialises in different things and offer exclusive discounts to GIlibookings.com fast boat ticketholders, when you select their offer from the list at the end of the booking process.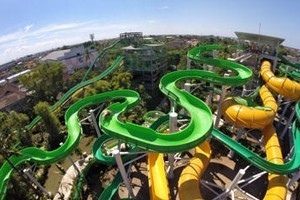 Ranging from cultural must-see's to family fun parks, Bali has it all. The bustlings south is where you'll find the modern attractions, while historical Ubud and surroundings is the place to head for traditional fire dancing, the famous monkey forest and natural marvels such as the Tegenungan Waterfall.
See a full list of our discounted Bali attractions that you can make use of when you purchase a fast boat ticket through us, by clicking on "full details" below.
Get to know the island properly by engaging in one of the many local activities available. From authentic Balinese Cooking Classes, set amidst ornately decorated traditional living complexes to Biycle tours, Temple and Ricepaddy excursions.
For adrenaline junkies, Bali boasts a wide range of adventure sports, from White Water Rafting to Parasailing! Check out the special offer discounts we have on Bali - all of which are free with your fast boat ticket booking. Simply select at the end of our simple online booking process.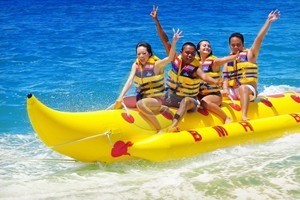 Bali is synonymous with watersports - it is an island, after all! The hot sunny days and warm tropical waters are the perfect environment to get out onto the waves from Surfing, Waterskiing, SUP'ing or a whole host of other fun activities like Bana Boat rides.
Special offers in this category for Bali will be coming soon to Gilibookings.com, so watch this space!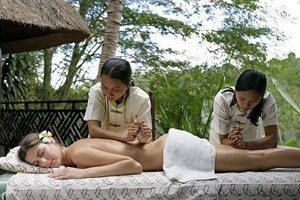 The world famous Balinese massage originates here! Bali might be the ultimate Spa destination worldwide, with literally thousands of spa's ranging in size and price. An hour long massage by a well trained and experienced local can cost as little as US$10!
On Bali, Yoga is also amply represented in ashrams and yoga retreats all over the island, with Ubud as the Mecca.
Check out our Spa and Yoga discounts on Bali, free with your fast boat ticket order on www.gilibookings.com (terms & conditions apply).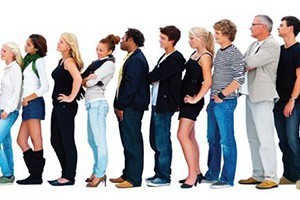 Skip the Queues at customs and international arrivals in Denpasar Airport and get your vacation started in the most stress and hassle-free way possible!
Avoid the hawking taxi drivers outside and have a pre-arranged VIP pickup waiting to greet you and bring you safely and swiftly to your destination on Bali. Transit and travel time is significanty reduced, allowing you to do what you came for: Enjoy your holiday!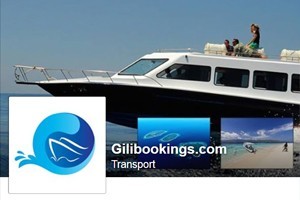 We regularly add and update new exclusive Gilibookings.com special offers on diving, food & drinks, activities and more - so stay tuned by liking and following our facebook page.
If you see any new discounts appearing that were not available when you made your booking, simply email us with your reference number and we'll send you the vouchers free!
Save over US$100 when booking your fast boat tickets on our website. Just select the discount vouchers during the booking process to enjoy great discounts on your holiday.
Discount vouchers will help you save on a variety of activities throughout the region, potentially saving you back the cost of your tickets!
For a comprehensive travel guide on Bali and it's different areas, take a look at our Bali Travel Tips page. If you're looking for the best deals on Bali accommodation, we also feature top reccommended Bali Hotels, Villas and resorts to suit each budget range, from Budget accommodation, through Mid-Range hotels in Bali to Luxury Bali resorts.