Bali Activities & Excursions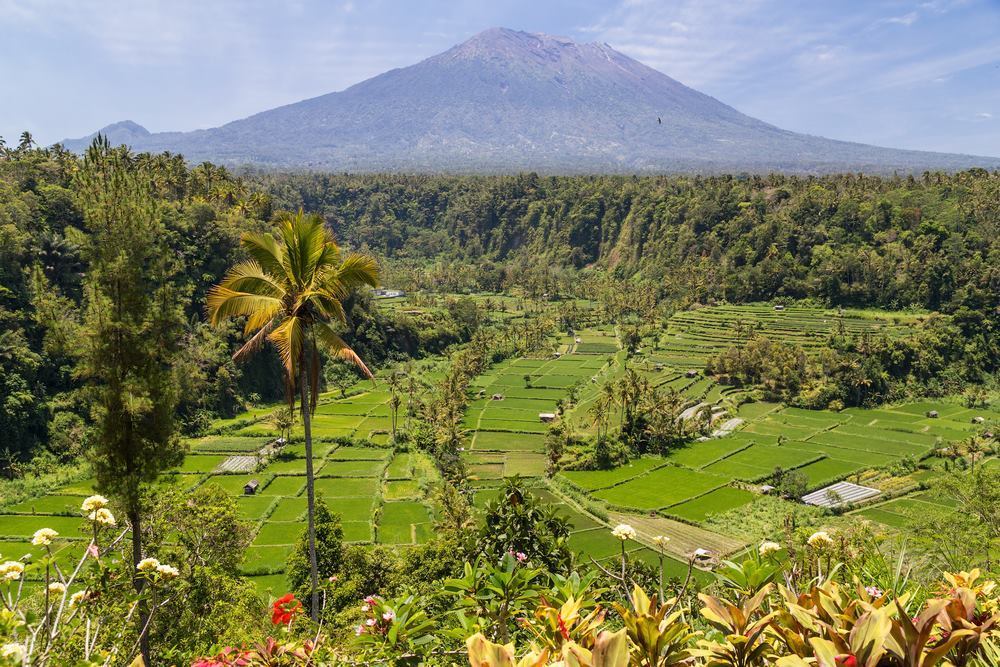 Amed Bali Tour (AB Tour)
Amed Bali Tour (AB Tour) office is located in the traditional fishing village of Amed in remote northwest Bali. Owned by one of our trusted relations, they offer travellers a wide range of bespoke activities and services which you can customise to suit your needs. Perfect for couples and small groups.
For the adventurous traveller a sunrise trek up Mount Agung, the biggest mountain in Bali, is a breathtaking experience not to be missed. Dive tours to the Jemluk coral garden and USA liberty ship wreck near Tulamben can also be arranged. You can also choose from fishing, snorkelling, explore different beaches or temples. Whatever it is you are seeking they can accommodate you with one of their affordable custom tours.
AB Tour are happy to offer Gilibookings.com fast boat ticketholders 10% off all activities. Simply select the voucher at the end of the fast boat booking process when using our site.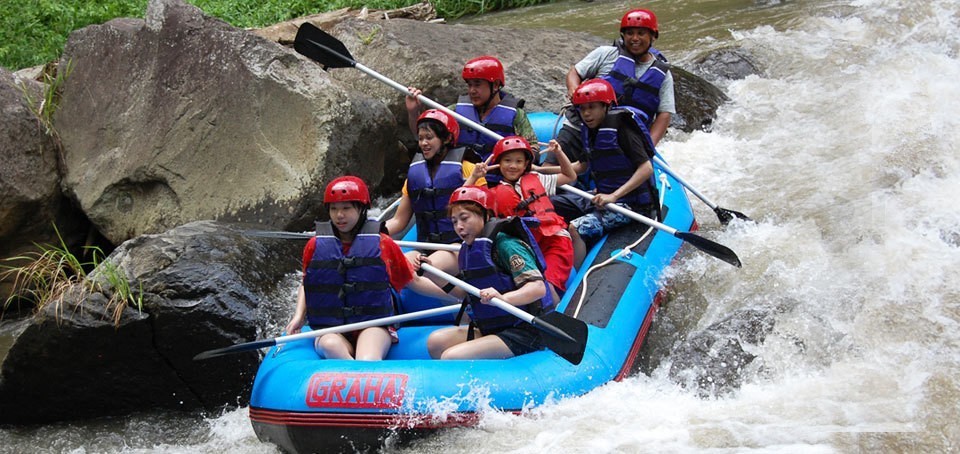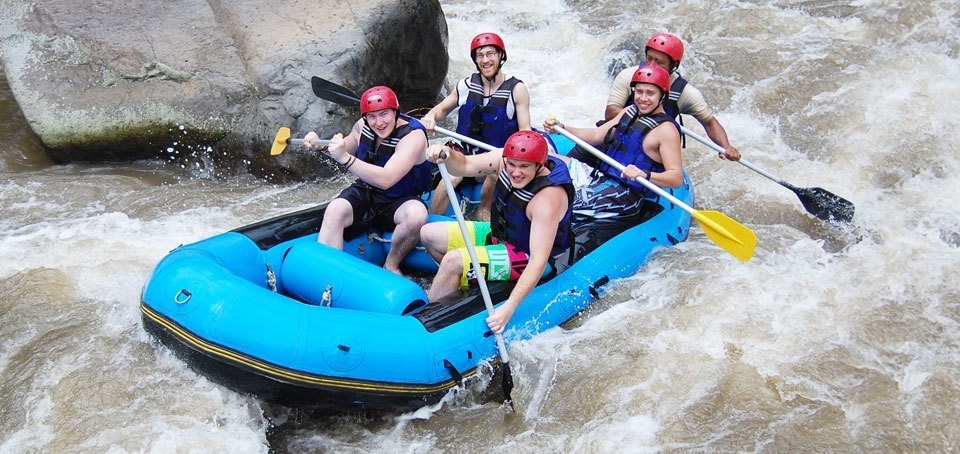 Graha Adventures
Graha Adventures offer an adrenaline-pumping selection of outdoor Bali activities, like Bali white water rafting, cycling, quadbike tours and trekking. The white water rafting trip is guided by Graha Adventure professionals in Ayung river near Ubud. Participants can enjoy a fantastic and exciting trip though the beautiful tropical landscape.
Those interested in a Bali biking adventure can explore plantations, Ubud rice fields, bamboo forests, jungle and local Balinese villages. For a more challenging course, the instructor can offer more adventurous routes. Cycle tours are a great way of exploring a side of Bali you may have never encountered before. If you enjoy hiking and trekking, Graha Adventures also organise breathtaking Batur Volcano sunrise trekking experiences.
As a Gilibookings.com fast boat ticketholder, you can enjoy an exclusive 50% discount on rafting & cycling as well as 20% off a Bali Quad Bike experience with Graha Adventures. Simply select the discount from the list during your fast boat booking from Bali to the Gili islands, Bali to Lombok or Bali to Nusa Lembongan. The vouchers will be sent to you by email along with your boat tickets.
Advanced reservations for Graha Adventures are required, using the contact details found printed on the Gilibookings discount voucher.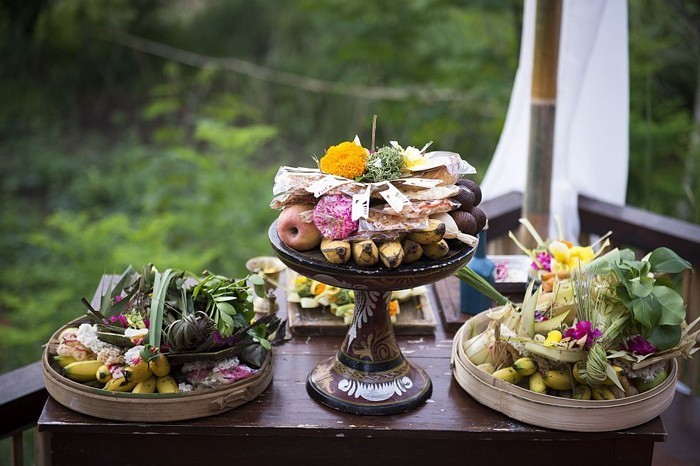 Bali Asli
A visit to Bali just wouldn't be complete without experiencing one of Bali Asli's unique activities. The location and wonderful views are some of the best that Bali has to offer. Taste the delicious food at the restaurant, embark on a memorable culinary or mountainbike journey or attend an authentic cooking class - in fact, we reccommend doing all three!
Bali Asli promotes Balinese cuisine and culture without exploitation. Besides growing their own food, they embrace the local community by supporting fishers, farmers and foragers in the nearby fields, seas and jungle.
Asli is the Balinese term used for something that is crafted traditionally, with all original ingredients. "Bali Asli" therefore simply means to create something authentically Balinese! Their vision is to create unique and authentic culinary experiences that are truly memorable, while making Bali's cuisine accessible to more people.
Biking from the Mountain to the Beach
Bali Asli's Biking guide, local gentleman Pak Mudi drives you into the small villages at the foothills of Mount Agung.
After mounting your bikes, glide (mostly down hill) through rice fields, snake fruit forests and small towns all the way to the gorgeous White Sand Beach, where snorkelling and a simple seafood lunch can be enjoyed.
Bali Asli offers 10% off this Bali bike tour in conjunction with a Gilibookings.com fast boat booking. Simply select the voucher at the end of our easy booking process!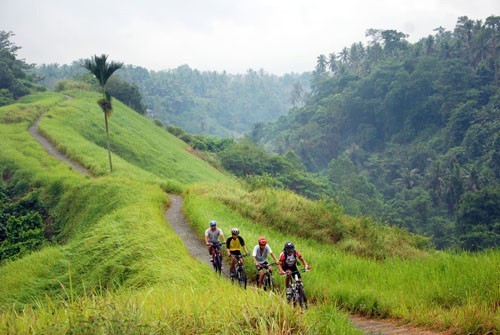 The Holy Hike of the East
Atop Belibis mountain, 1,058m above sea level, discover one of the highest and most sacred temples of Bali. Lempuyang temple, meaning the highest lantern, is a 2.5hr guided hike to the top. This spiritual journey meanders through ancient pandan forests, vanilla vines and native orchids followed by a succesion of lush paths lined with lemon grass and steep rocky tracks. At the summit breath taking views await, overlooking the Karangasem valley toward the ocean and across to looming Mount Agung, Bali's tallest volcano.
After traditional ginger and ginseng morning coffee and jajan cakes, accompany your guide into the temple where the priest offers his blessings with holy water collected from the bamboo growing near the temple. The descentis made via the 1700 steps passing many other sacred sites. Reaching the bottom a transfer back to Bali Asli awaits where after the short ride a megibung lunch awaits, served in the style of the Royal family of Karangasem.
Get 10% off this spectacular experience when you book a fast boat on Gilibookings.com. Reservations must be made in advance (subject to availability) via the email address on the voucher.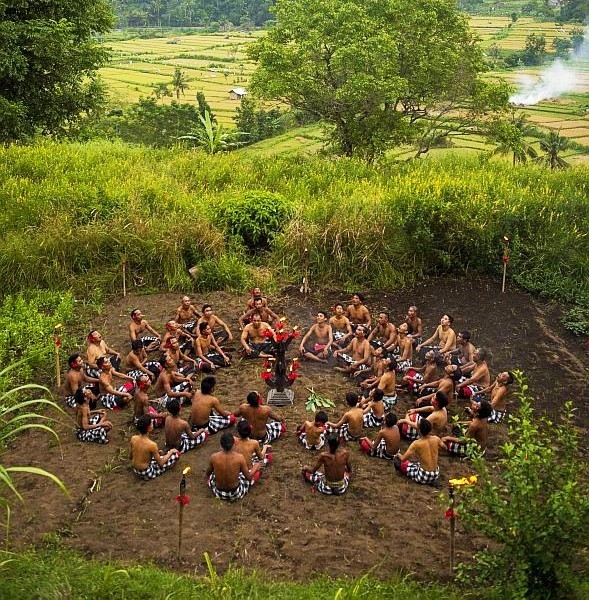 A day in the Village
An experienced trekking guide will take you up into the village of Pangi, where an authentic opportunity to peek into the daily life of the Balinese awaits. Besides enjoying stunning views over rice paddies, the ocean and Bali's most impressive volcanoes, also witness Balinese palm wine being made, bathe your feet in the springs of the valley of Tauke and finally wander through the fields back to Bali Asli for a traditional Megibung lunch or to start a traditional cooking class.
As a Gilibookings.com customer, you can enjoy 10% off this authentic Bali village tour and cooking class day package. When you book a fast boat using our site, simply select the voucher for Bali Asli's "Day in the Village" for free with your order.