Is it safe to travel to Bali?
We will be posting regular updates to this page to keep you informed of the situation in Bali, Lombok, Lembongan and the Gili Islands, detailing the response to the Coronavirus on each island. As soon as it's safe to travel again, you'll see it here first!
Last Updated: 20/09/2021
Cases overview in Bali:
Confirmed: 111 400
Recovered: 105 420
Deaths: 3 840
As this global pandemic is affecting travel in all parts of the world, current restrictions mean that at least for the time being, non-essential international travel to Bali is not allowed. Bali and the surrounding region has relatively few cases of COVID-19 so far and authorities have taken measures to help prevent its spread, but if you're wondering when you might be able to travel to Bali again, keep up to date by following our Facebook page to get notified quicker and stay up to date with all the latest developments. Also check out our dedicated blog articles for tips and current events.
To learn more about Bali and the surrounding region, simply check the following sections: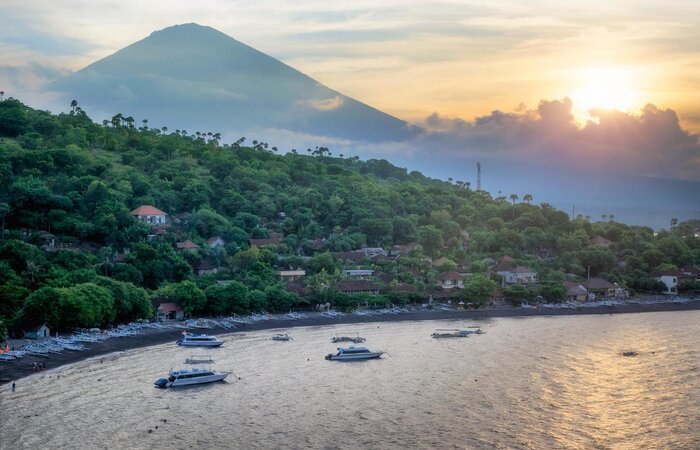 Gili fast boat services during Coronavirus pandemic
For alternative services to the Gili islands you can book easily through our sister site Gilitickets.com. Currently there is a daily service available from Bali to the Gili islands that you can book if you are already currently in Bali. Note that all passengers are required to wear a face mask and adhere to social distancing measures during the trip. They must also show valid negative test results for Covid-19 prior to embarkation.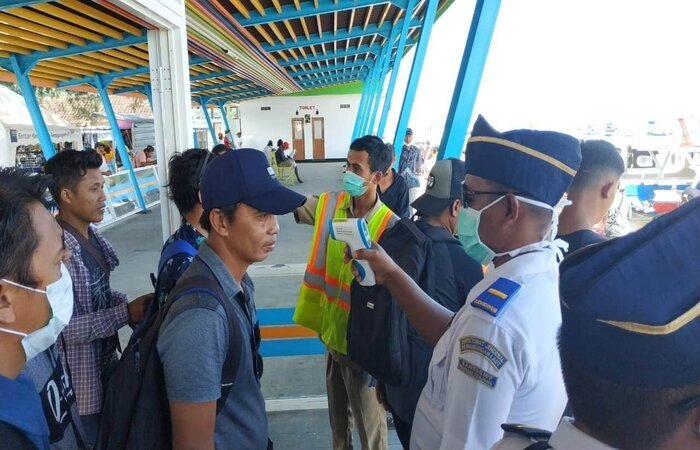 Travel Warning: Coronavirus in Indonesia
Indonesian Borders are closed for tourism. However, visitors with Single-Entry Business Visas 211, can currently enter. Indonesian citizens from abroad, Holders of Diplomatic Visa, Duty Visa for Ministerial Level, KITAS and KITAP are also allowed to enter Indonesia. Visitors coming from India and Indian passport holders are temporarily not allowed to enter Indonesia.
If you arrive in Indonesia, you must:
All foreign nationals must have already been fully vaccinated.
The mandatory quarantine period is extended to 7 days (7 x24 hours) since the arrival date at government appointed hotels in Jakarta.
If you're eligible for entry you will need to provide a negative COVID-19 PCR (swab) test issued within the past 72 hours before arrival. You will also need to take a PCR test 24 hours after arrival in the Republic of Indonesia, and 7 x 24 hours after arrival/before terminating 7 x 24 hours mandatory quarantine period.
All of the mandatory quarantine period hotel costs, 2x PCR tests in Indonesia and other related expenses must be paid personally by foreign nationals.
You have a maximum of 90 days to enter Indonesia from the day you receive your e-Visa.
Fill a Health Alert Card from the Indonesian Ministry of Health using E-HAC (Electronic Health Alert Card). This can be found here: https://inahac.kemkes.go.id.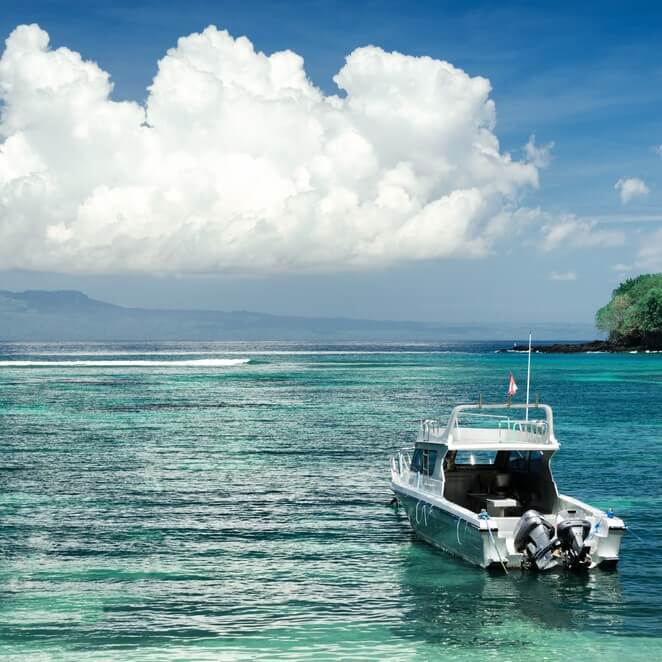 Coronavirus in Bali
Which restrictions have been put in place for Bali?
The number of people entering Bali and the area through air and seaports has drastically reduced. Test screenings are in place at Ngurah Rai International Airport and Gilimanuk Port.
Bali is open to local tourists, but with travel requirement:
Travelers must be fully vaccinated.
Travellers planning on flying to Bali must first acquire a negative COVID-19 PCR swab test issued within 72 hours prior to departure.
Prior to departure to Bali, every tourist must Obtaining unique QR Code by filling an application form. You can find the application form on this website: cekdiri.baliprov.go.id.
Visitors must undergo quarantine for 7 nights in appointed hotels, at their own cost.

On day 1 and 7 of the quarantine stay a PCR test will be conducted organised by the hotel.

In case of positive result on PCR/ SWAB TEST, visitors will be sent to a hospital at their own cost

Holders of Diplomatic Visa on Ministerial Level and TCA visitors are not mandatory undergo quarantine in appointed facilities by the Indonesia government
All citizens and tourists are asked to:
Stay at home and work from home when possible.
Follow simple measures such as social distancing, coughing or sneezing into the crook of their arm, or into a paper handkerchief, washing their hands 20+secs with soap or using alcohol-based hand cleaning products.
Use facemasks, especially those who are sick or when outside the home
A penalty of up to IDR 100million and imprisonment of up to 1 year if regulations are not obeyed. There is no complete lockdown as yet, meaning food shopping and other necessities are still possible.Some restaurants, bars and hotels have opened again. All public places including museums, theme parks, gyms, water parks and indoor sports facility are allowed to open with strict requirements and protocols. Beaches in Bali are already reopened.
COVID-19 ravages tourism in Bali
80% of the Bali economy relies directly and indirectly on tourism. However, since the Corona outbreak, the number of tourists in Bali has plummeted by 89%. Many locals have lost their jobs. Those who didn't, got a pay cut up to 75%. The Balinese are desperately looking forward to a time when tourists will return to help restore the economy.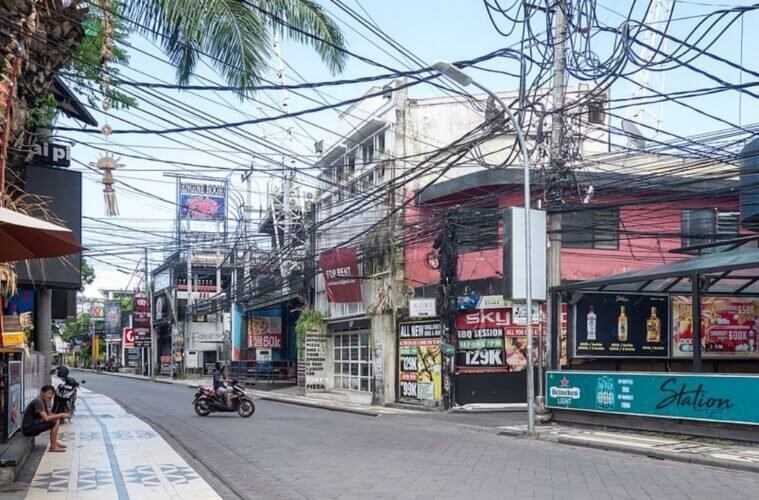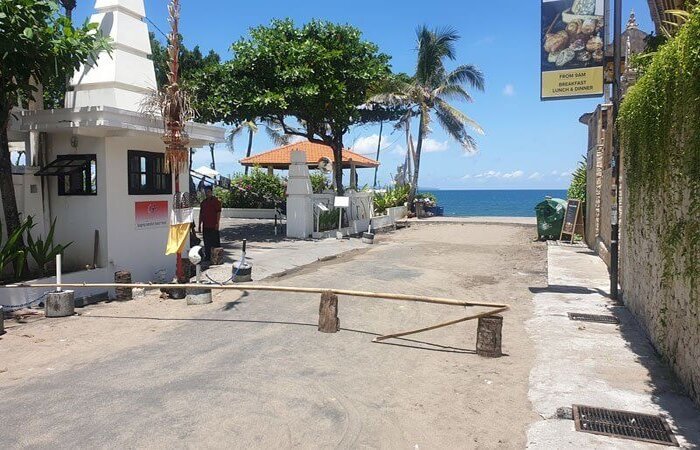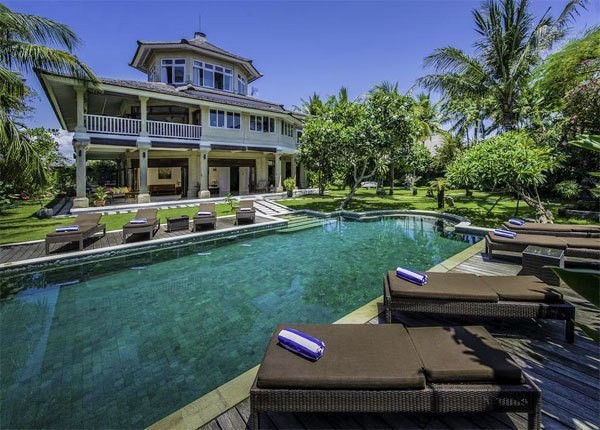 What can we do to help the locals?
Indonesia's tourism industry has almost entirely collapsed, so Bali and its surrounding islands are suffering from an immense economic downturn, putting many people out of work and under incredible strain. A way to help the locals is to consider rescheduling your travel plans instead of cancelling bookings and asking for refunds.
When it's safe to travel again, consider buying more from street vendors who are likely to have been the worst hit, and if you can permit it - explore more of the region than you may have previously considered. Bali, Lombok, Lembongan, Penida and the Gili islands are all within easy reach of each other and offer something unique and worth experiencing. You can learn more about the region to help plan your trip on our dedicated Travel Tips pages.
If you are already on the island, think about shopping local products. Lembongan new Community Market is the perfect place to do your weekly shopping and support the Island. You will find fresh, local products and many handmade items. The next market will be held on the 9th of August!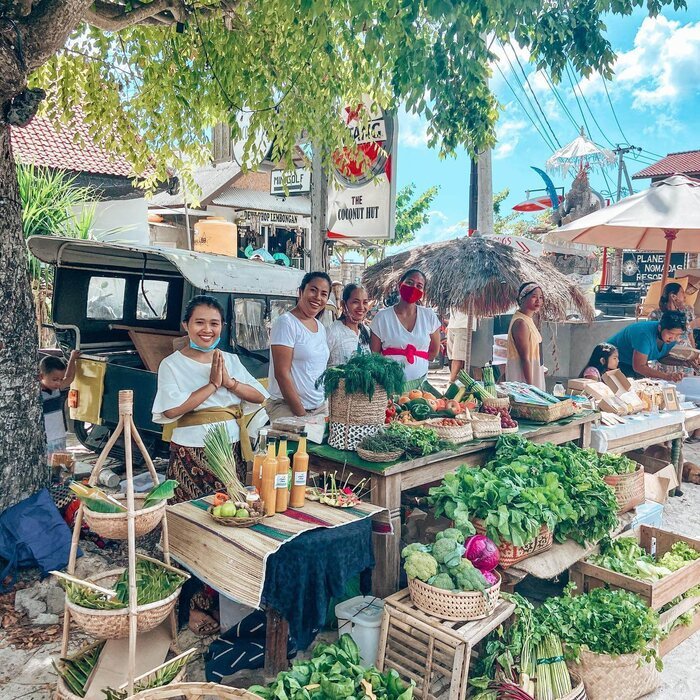 Coronavirus in the Gili Islands
Are the Gili Islands Safe To Travel?
The task force, together with the health agency, are disinfecting a number of main public spaces on the Gilis.
Our friends over at Manta Dive Gili Trawangan got interviewed & featured on Sky News, reporting from the island during lockdown. Check it out!
Before the fast boats stopped running from Bali to the Gili islands, health officials were performing mandatory checks at Bangsal Port in Lombok for all passengers on board. They took the temperature of foreign tourists aboard speedboats before they were allowed to enter the Gili Islands. This mandatory check was part of the country's effort to fight the coronavirus epidemic and has so far seemed to help prevent the virus from spreading significantly to the area. These kinds of checks are likely to be the case again once limited services resume, possibly in June.
The three Gili Islands re-opened on June 20, for domestic tourism. The Gili Islands will be the pilot project to start a "new normal" and will hopefully be an example for other tourist destinations in Indonesia. Tourists will be required to show a Covid-19 health certificate or rapid test result. They will also have to wear a mask. Strict health protocols will be carried out by hotels, restaurants or other tourism businesses.

Feel free to check our latest blog to take a virtual tour of the Gili Islands.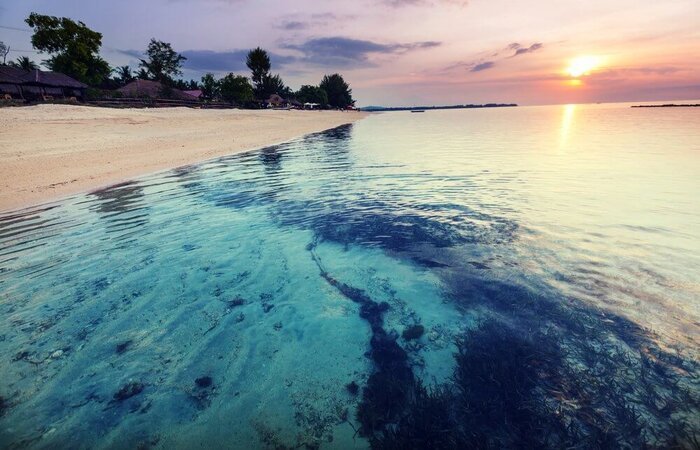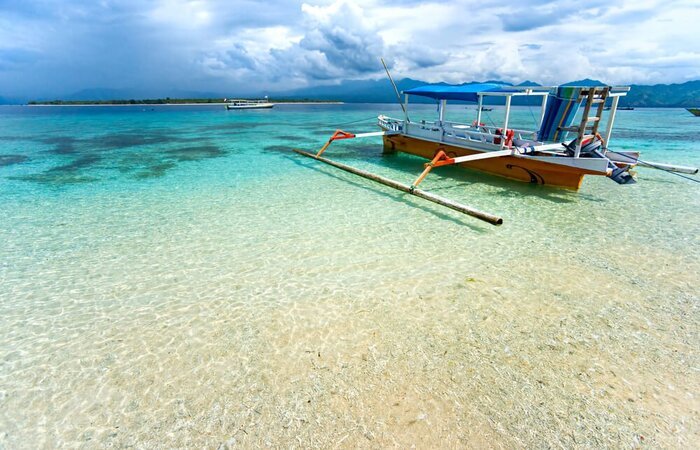 Diving the Gilis and Covid 19
Our friends and partners at Manta Dive on the Gili Islands can't wait to welcome back customers. They have been busy getting ready to reopen their fantastic resort and dive center in line with the Covid 19 health and safety protocols.
You can visit their Covid news page for more information on this, for diving updates and specifically to see the Covid 19 measures taken at Manta Dive.
As soon as the Gilis are open it's going to be a great time to visit as they just won't be as busy as they were pre Corona. The dive sites will be teaming with fish life rather than divers and it'll probably be more reminiscent of the late 90's, when life was a bit slower, than the last few years when the Gilis were booming. Don't wait to book your trip to the Gilis or you'll miss this fantastic opportunity.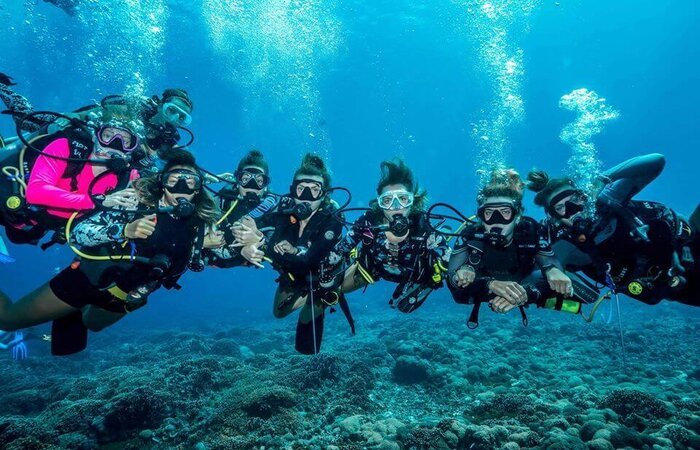 Coronavirus in Lombok
Local authorities are enforcing very strict measures to prevent spread, to a degree that is becoming very difficult for locals to obtain supplies. Especially smaller communities are struggling. Social distancing is required on the island. People are asked to avoid crowds and to keep a clean and healthy lifestyle.
Foreigners entry is temporarily not permitted (exceptions apply to diplomats, medical helpers or holders of a long-term residence permit). The COVID-19 task force is constantly trying to collect data from returning residents. They are spraying disinfectant to all hamlets and villages and even directly into the resident's homes. They are also attempting to provide food supplies for those returned residents in self-quarantine, however, this is proving difficult to implement as normal supply lines have been affected.
Lombok International Airport in Central Lombok and Lembar Port in West Lombok, remain operational, although with drastically reduced flights coming in and going out.
Coronavirus in Lembongan
Nusa Lembongan is now open for local tourism. No test is needed to enter the island. Lots of businesses reopened, but lots of them only accept prebookings.

Please remember to avoid unnecessary contacts and to keep social distancing.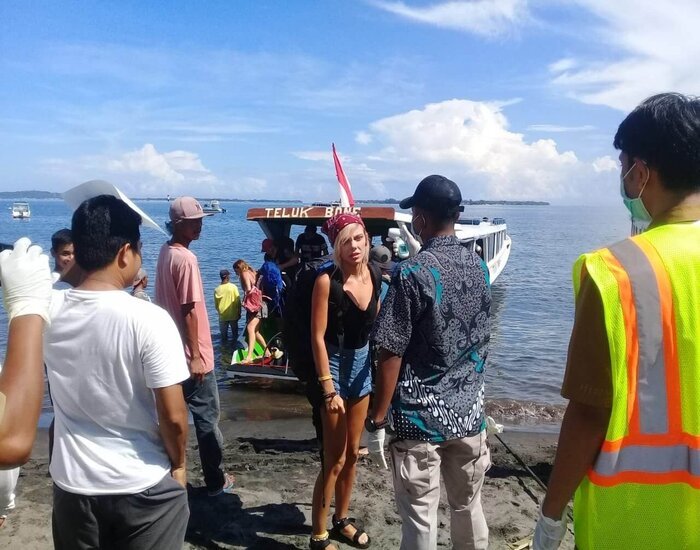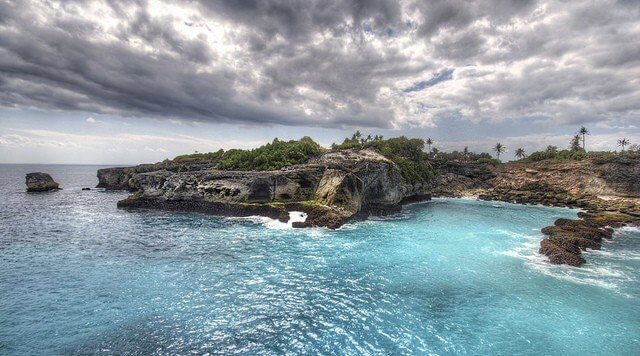 Contact information
If you had a fast boat booking for travel in the next few months or for other destination-related questions, feel free to contact us directly if you wish to reschedule your trip. We also invite you to consult our Terms and Conditions if you have any questions regarding a cancellation.