Blog

»

Covid-19 effects on Bali Tourism
Millions of tourists fly to Bali each year to enjoy the pristine beaches, admire the terraced fields and visit the Hindu temples. The island is usually full of visitors seeking the perfect holiday experience. However, Indonesia's tourism hotspot has fallen eerily quiet since March, with as yet, little sign of improving. COVID-19 restrictions are ravaging the tourism sector in Bali and its surrounding islands, leaving staggering unemployment the outcome for many Balinese. Locals are struggling to make ends meet and are desperately looking forward to a time when tourists will come back and help restore their collapsing economy.
Bali relies on tourism
The Tourism Industry is a considerable part of Indonesia's economy and represented 6% of their GDP before the Corona outbreak. In 2019, Indonesia recorded 16.10 million foreign tourist arrivals! This is as many customers for hotels, restaurants, dive centres and other tourist activities.

In Bali, the tourism sector represents 80% of the Economy and 60% of Bali gross regional product. Taxi drivers, diving teachers, hotels and restaurants employees, souvenir shops keepers, tour guides, ferry companies, all depend on tourism. In Bali maybe more than anywhere else, tourism is essential to the locals. Unfortunately, this idyllic island, like the rest of the world, is now facing a crisis without a foreseeable end: COVID-19.
COVID-19 devastates Bali
The pandemic has caused an 85% drop in the number of tourists visiting Bali this year. This has had a knock on effect on unemployment in tourism sectors, with around 75,000 workers losing their jobs in Badung (Denpasar) regency alone. The few "lucky" that kept their jobs have had to settle for pay cuts, up to 75%.

An attempt to pivot towards domestic tourism has offered hardly any respite. An occupancy rate above 40 percent is said to be the minimum threshold for hotels to turn a profit, but the rate has only hovered between 5 and 9 percent since Bali opened to domestic travelers in late July.
The crisis has also caused challenges in other sectors such as agriculture which used to supply restaurants, hotels and other touristic amenities. Facing the pandemic, the locals are looking for new ways to make a living. Many are reinventing themselves. Some started seaweed farming at the very location they used to give diving lessons. Others improvised street vendors, selling incense sticks, eggs or masks from the back of their cars. A taxi driver is now working odd-jobs in construction, hoping to for his old job to become viable again so that he can earn enough money to eventually send his son to university one day. For now, the temporary work he can find is only providing enough for the most basic of daily needs.
Coronavirus in Lombok and the Gilis
The job crisis is also extending to Lombok and the Gili Islands. Aleksandra, living in North Lombok affirms:

"Locals just need a job. But getting a job now is very complicated. This is also because foreign companies, such as the many hotels & resorts on Lombok which used to hire locals, are now bankrupt or don't want to open because it will not cover the costs".
For Lombok, two years after a destructive earthquake, it's the final straw. In August 2018, a terrible earthquake resulted in 563 deaths, hundreds of injured and collapsed buildings. It has taken the years since to rebuild and get close to the situation before th quake. Locals were anticipating this year's high season as a return to normal and perhaps finally some economic growth again after the dister's aftermath. In 2020, the locals were just out of their misery, after months of grief and efforts to fix the damages. Then, Corona hit:

"We have had tough times for 3 years already. First, we had the eruption of Bali's volcano in 2017, disrupting tourism that year, then we had the 7.0 earthquake on Lombok in 2018, and right after the recovery time we now have Corona!"
For many locals, Corona is much worst then the earthquake, not because of the virus itself, but because of the resulting unemployment crisis. Sadly, in the north of Lombok, petty theft and robbery is on the rise - a clear indicator of how desperate people are getting.
In the popular Gili Islands just off Lombok's north west coast, remaining businesses try to survive by working fewer days with less staff. As a consequence, most people only work 3-5 days a month, with meagre payment, barely enough to support their family. Some try to earn some extra or food by helping farmers.
According to a
boutique resort
owner in Selong Belanak, the predominantly agricultural south of Lombok is faring economically somewhat better, able to subsist on their own traditional produce and less totally dependant on tourism. There, it is mostly small business owners in the budding tourism sector in beachside areas such as Kuta and Selong Belanak that are left in actue financial crisis. They are biding their time for as long as possible, hoping that 2021 will bring a gradual reopening and much needed relief. If not, they fear seeing their hard work, investment and dreams dashed.
"South Lombok tourism industry is new and still developing, so locals here are used to living from agriculture and other resources, therefore I don't see too much desperation yet... In north Lombok and Gili most locals have lived from tourism for a long time, so the situation is much worse there. I've even heard of houses being broken into, sadly effecting some of my friends"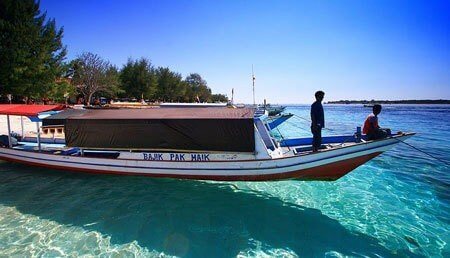 How can you help the locals?
In the face of this crisis, many of us are wondering how to help the locals in Bali and its surroundings. Well, here are a few tips. You might think about rescheduling your travel plans instead of cancelling bookings and asking for refunds.
Once the pandemic is controlled, you could return to Bali. The locals are looking forward to a time when tourists will return to Bali and help restore the economy. When you return to Bali, consider buying more from street vendors who are likely to have been the worst hit. If you can permit it - explore more of the region than you may have previously considered.
Bali
,
Lombok
,
Lembongan
,
Penida
and the
Gili islands
are all within easy reach of each other and offer something unique and worth experiencing.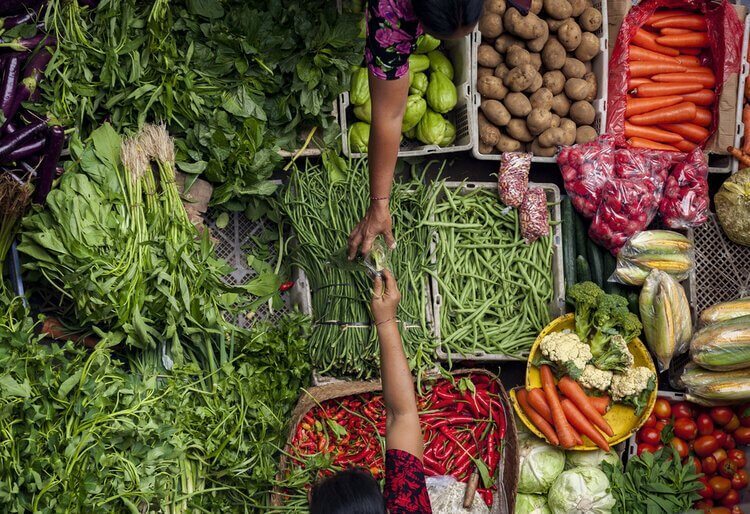 In the midst of the pandemic, it is easy to dwell on our own challenges and to forget that somewhere in the Indian ocean, others are trying to survive a massive unemployment crisis. As soon as Indonesia's borders are open, you will see it on our
News page
. And when the time comes, I hope that we will respond to the call and travel to Bali to help restore the economy.
About the author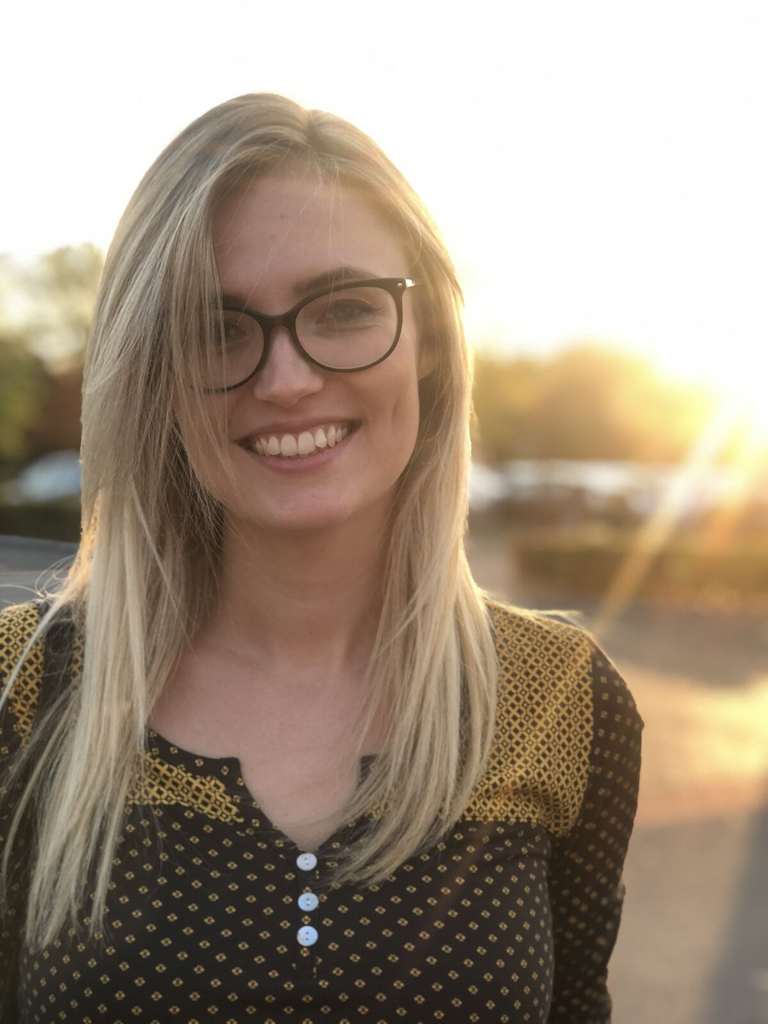 Hi! I'm Axelle, the Gilibookings.com
writer of this blog post.
If you have questions or feedback, feel free to contact me on: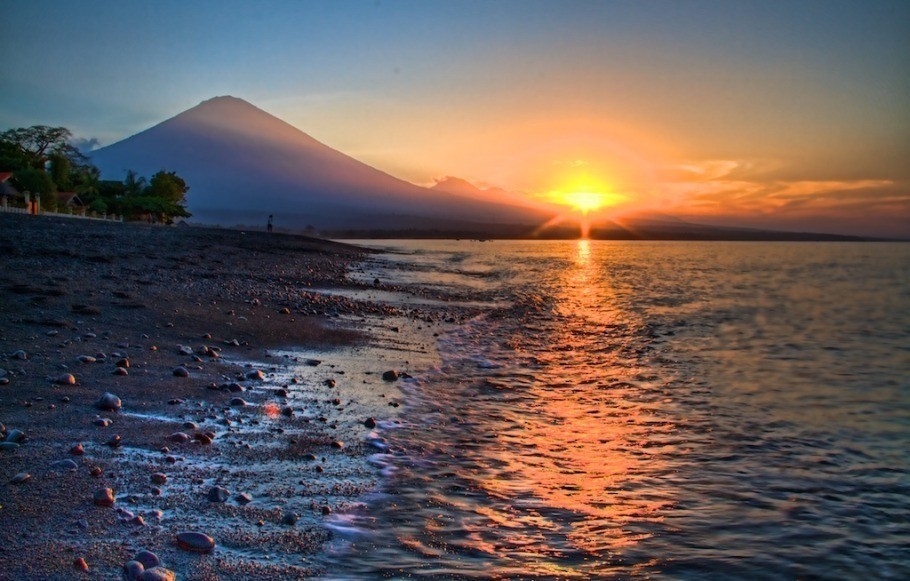 Check out our Bali activities