Gili Cat
IMPORTANT NOTE: All Gili Cat services are currently suspended until further notice - for a similar alternative, we suggest Gili Gili or Blue Water Express.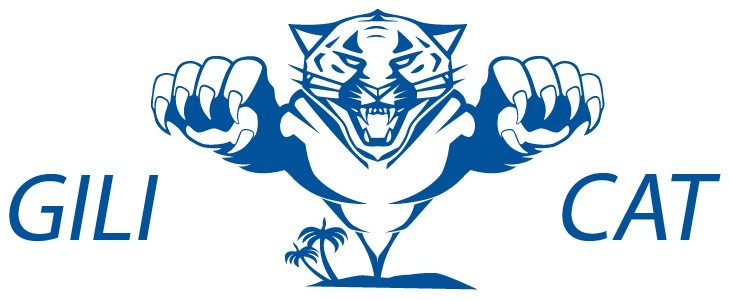 Gili Cat operate daily fast boats to Gili Trawangan, Gili Air and Lombok from Padang Bai in Bali. To check seat availability on Gili Cat for a Boat to Gili Trawangan and Lombok use the search box on this page.
Just fill in the requested information and you can compare ticket costs, book your trip, and pay securely using your credit card or with your PayPal account. You will receive your confirmed e-ticket for the boat to Gili Trawangan immediately. Date changes are possible dependant on availability, for cancellations and refunds see our terms and conditions. See Bali hotel pick up info here.
Boat to Gili Trawangan
Gili Cat are currently offering discounted tickets during low season 2016. Gili Cat make daily departures from Padang Bai by fast boat to Gili Trawangan. Ticket prices to Lombok and Gili Air are the same as to Gili Trawangan and all boats to Gili Trawangan stop in Lombok (Teluk Nara) and Gili Air to pick up and drop off passengers. Estimated time at sea is 90 minutes from Padang Bai harbour (see full schedule above), contingent upon weather conditions.
Prices include a free pick up/ drop from the following areas: Kerobokan, Seminyak, Legian, Kuta, Tuban, Jimbaran and Nusa Dua at 6:30 - 07:00; Sanur and Central Ubud at 07:00-07:30. Drive time is approx 1 - 1 1/2 hours to Padang Bai from Kuta area.
Please note there will be an additional charge for pick up / drop off outside these areas. This is charged per car for up to 4 people, and payment can be made on the day you travel.
For Candidasa the cost is 320,000rps (US$ 25), for Uluwatu and Balangan 380,000rps (US$30), for Tanah Lot and Tabanan 580,000rps (US$45) and for Tulamben and Amed 645,000rps (US$50). Outside of Ubud Central, in the surrounding areas around Ubud, the following surcharges apply: Safari Lodge, Bagus Jati and Rice Terrace Tegallalang is 580,000rps ($45), while Natura Resort and Tanah Merah cost 380,000rps ($30).
Note that other places in Ubud area outside of the centre are also subject to pickup charges which will be quoted upon booking. If you're arranging your own transport to Padang Bai then check-in time is half an hour before departure time.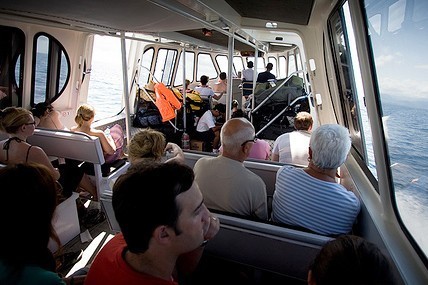 NOTE: GILI CAT SERVICES CURRENTLY SUSPENDED UNTIL FURTHER NOTICE
Gil Cat fast boat Schedule
Departure
point Bali:

Distance
to Kuta:

Departing
at:

Stopping
at:

Arrival
Time:

Departing
at:

Stopping
at:

Arrival
Time:

Baggage
limits:

Approx
Ticket Price

Padang Bai
90 mins
09:15

Lombok
Gili Air
Gili T


10:45
11:15
11:45


11:00
11:30
12:00

Bali
(Padang Bai)

13:30

25kg
per person

US$48
$92 rtn

Padang Bai
(High season only)
90 mins
14:00

Lombok
Gili Air
Gili T

15:15
15:45
16:15
15:45
16:15
16:30
Bali
(Padang Bai)
18:20
25kg
per person
US$48
$92 rtn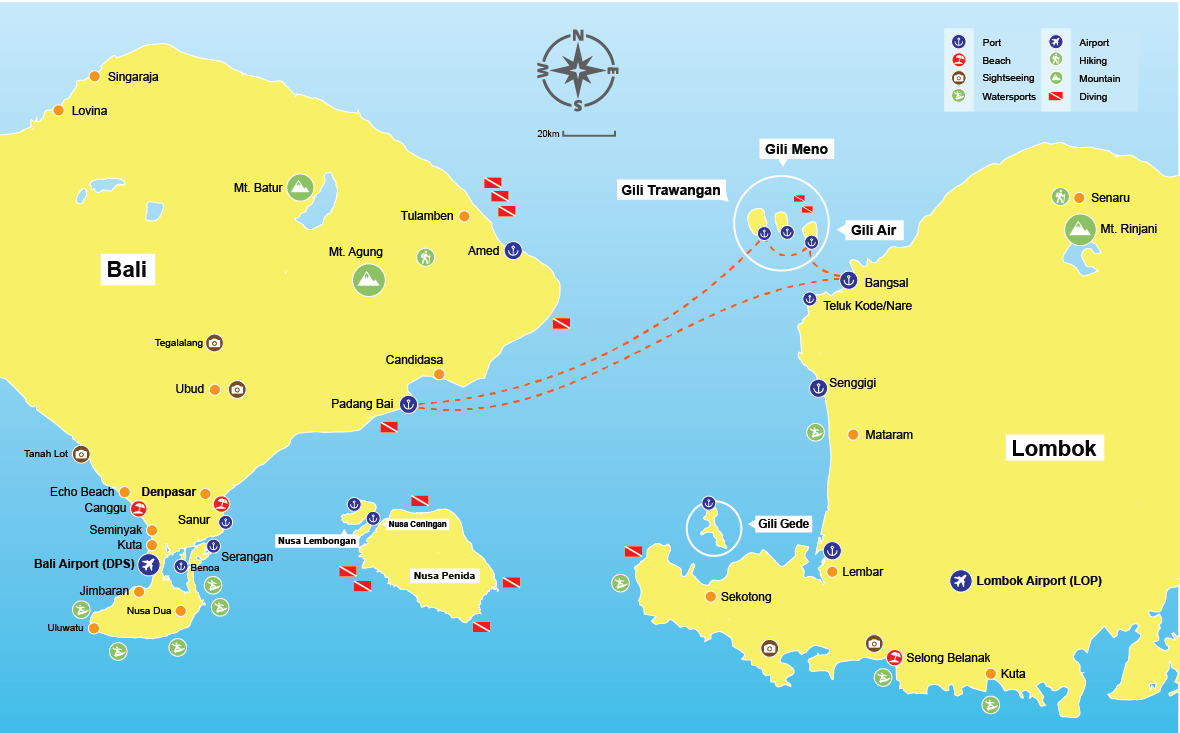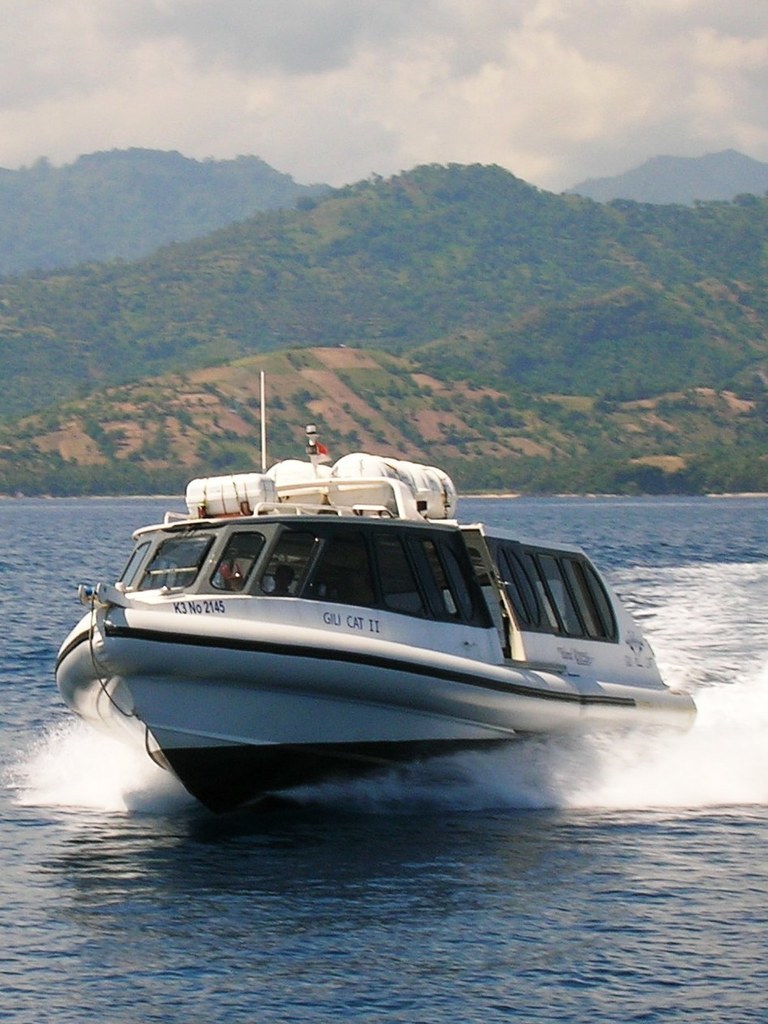 Fast Boat to Gili Trawangan
Gili Cat operate 2 fast boats, Gili Cat I and Gili Cat II.
Craft Name: Gili Cat II fast boat
LOA 12.6 m
Beam 4.1 m
Draught 0.6 m
Displacement 5.5 tones
Propulsion 3 x 300hp SUZUKI outboards
Fuel 1500 litres
Capacity 32 adult passengers + 3 crews
Top speed 45 knots
SAFETY EQUIPMENT
Life Rafts: 4 – 10 pass
Life Jackets: 32 adults + 10 child
EPIRB: 1
Life Ring buoy + light: 2
GPS: 1
Fire Extinguisher: 4
VHF Ship to Shore radio: 1
Note: The boat will stop momentarily in Lombok and Gili Air to pick up and drop off passengers before heading to Gili Trawangan.
Built in Australia to international survey standard Gili Cat II fast boat is an aluminium mono-hull which carries 32 passengers and is powered by the latest in outboard engine technology - Suzuki 300 HP four strokes. The seating is comfortable and custom designed, and the spacious cabins are weather-proof. The latest in safety equipment is onboard with SOLAS approved life jackets for each passenger, and a self-inflating liferaft in the case of emergency.
Gili fast boat, immediate online bookings, e-tickets, check availability for boats from Bali to Gili, only available on Gilibookings.com.