Gili Air Discount Vouchers
Arguably the most balanced of the three Gili's in terms of a mix of peaceful quiet getaway and still a great selection of things to do and places to eat and drink, Gili Air shouldn't be missed by travellers to the region. Featuring lovely beaches and laid back locals, Gili Air also has no motorized land traffic whatsoever. Air offers a wide selection of activities and is perfect for diving. As a Gilibookings.com customer, you gain access to a number of exclusive discounts offered by our local partners when you make your fast boat booking between Bali and and Gili Air. Discount vouchers can be downloaded free when you book a fast boat between Bali and the Gili Islands for restaurants, bars, watersports, activities and attractions. Select from the below boxes to explore what's on offer or see the discount vouchers on offer on Gili Meno and Gili Trawangan.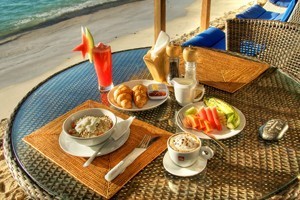 Gili Air boasts a surprising amount of culinary options for an island of its size, with some excellent restaurants and bars in lovely beachfront locations. Local inland warungs serve tasty Indonesian (veggie friendly) food for as little as a couple of bucks, while pizzarias and fish restaurants offer great mid-range options. There are also plenty of bars to keep you entertained, without losing the laid back vibe that GIli Air promises.
Browse our restaurant and bar offers on Gili Air and simply download the free vouchers at the end of your fast boat booking with us to enjoy the deals.
Gili Air is one of the region's top dive destinations with over 25 spectacular dive sites located just offshore in the crystal waters that surround the island. You're likely to see Turtles, Reefsharks, Bumphead Parrotfish, Batfish and plenty of other vibrant marine life among the coral. If you're lucky, you may even spot some Manta Rays.
See the full details of our diving offers on Gili Air, which you can select free with your fast boat tickets.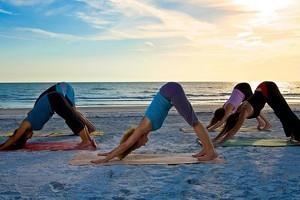 For its tiny size, Gili Air has plenty on offer when it comes to Yoga retreats, classes and massage Spas. The small island atmosphere and local expertise makes Gili Air a fantastic place to spend time in meditation and relaxation, especailly if a detox is needed from your trip to Gili T!
Follow us on facebook for updates on Gili Air Spa discounts coming soon!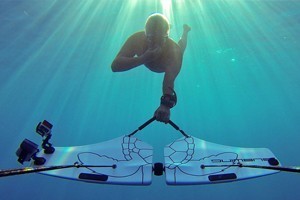 Gili Air plays host to a wide range of water based activities besides diving, from exceptional snorkelling right off the beach, to stand up palddleboarding (SUP), kitesurfing and subwing.
Follow us on facebook for updates on Gili Air Watersports discounts and check out the details of our current offers here.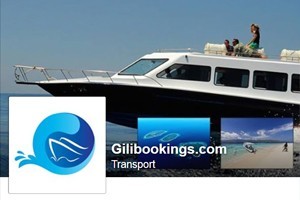 We regularly add and update new exclusive Gilibookings.com special offers on diving, food & drinks, activities and more - so stay tuned by liking and following our facebook page.
If you see any new discounts appearing that were not available when you made your booking, simply email us with your reference number and we'll send you the vouchers free!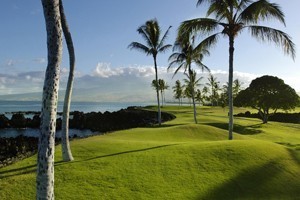 While the allure of the warm seas and white beaches will certainly keep you plenty occupied, there are some land activities to be experienced on or near Gili Air for those wanting a bit more vareity.
For instance, enjoy a round of golf at the 18-hole course just across the bay on Lombok (more info in Travel tips). For updates on activity offers coming soon to Gili Air, Follow us on facebook!
For a comprehensive travel guide on Gili Air, take a look at our Gili Air Travel Tips page. If you're looking for the best deals for Gili Air accommodation, we also feature top reccommended Gili Air Hotels, Villas and resorts to suit each budget range, from Budget accommodation, through Mid-Range hotels in Gili Air to Luxury Gili Air resorts.