Watersports Gili Air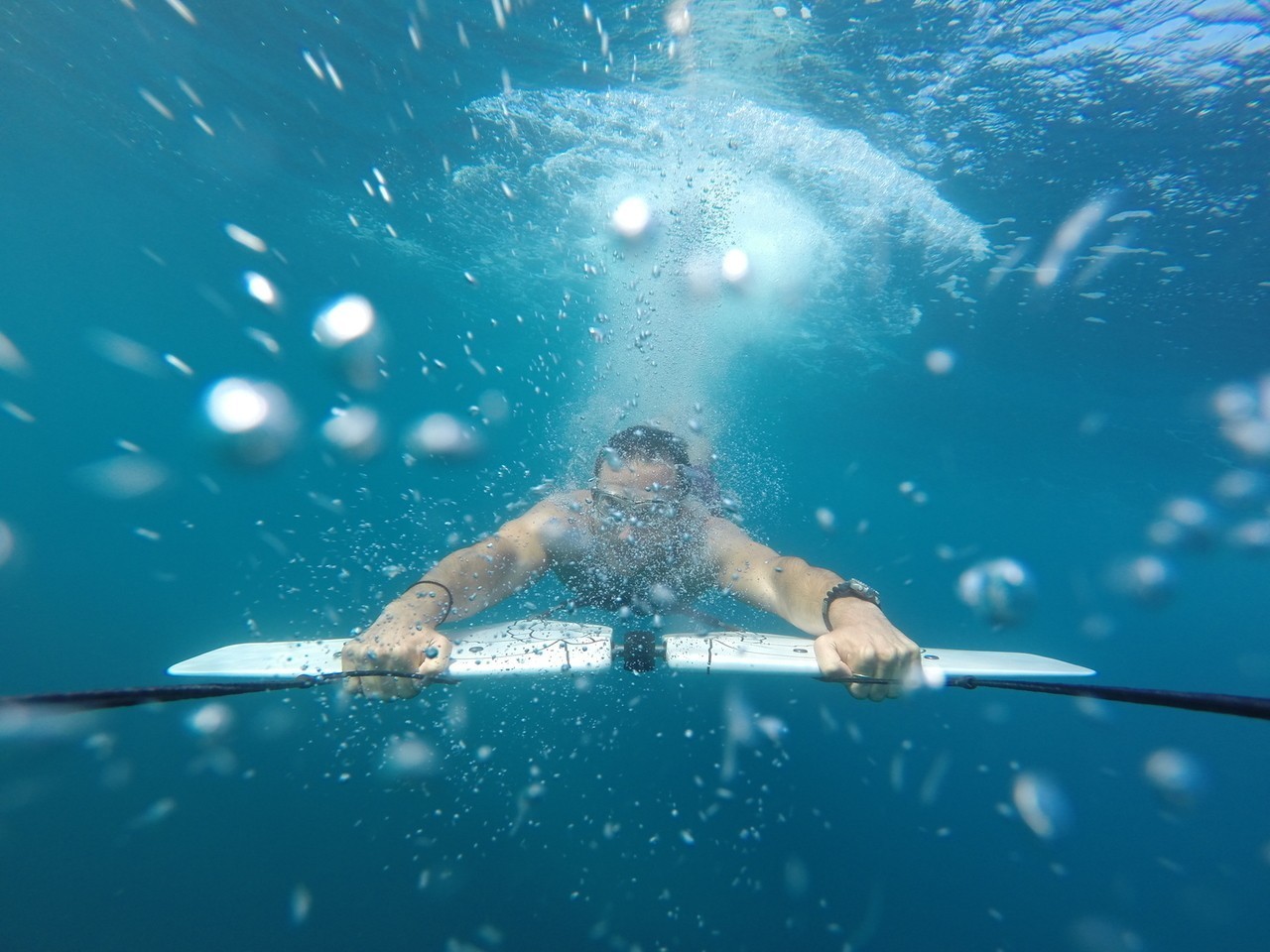 Subwing Gili Islands
Subwing Gili Islands offers a spectacular new way to explore the underwater world around the 3 Gili Islands of Gili Trawangan, Gili Meno and Gili Air. Using a specially designed 'wing', the user is towed by a boat at a slow but thrilling cruising speed (2 - 4 knots), while in full control of pitch and roll, allowing for a wide scope of movement through the water.
Swim like a dolphin, gliding with ease at the surface and diving down, rolling, looping and performing tricks while you gain a truly unique perspective of the marine environment - with coral formations, vibrant fish and sea turtles all commonly visible in the teeming waters around the tropical Gili Islands.
Subwing is based on Gili Air, but services all three Gilis. You can enjoy a 10% discount as a gilibookings.com fast boat ticketholder; simply select the voucher at the end of the easy booking process!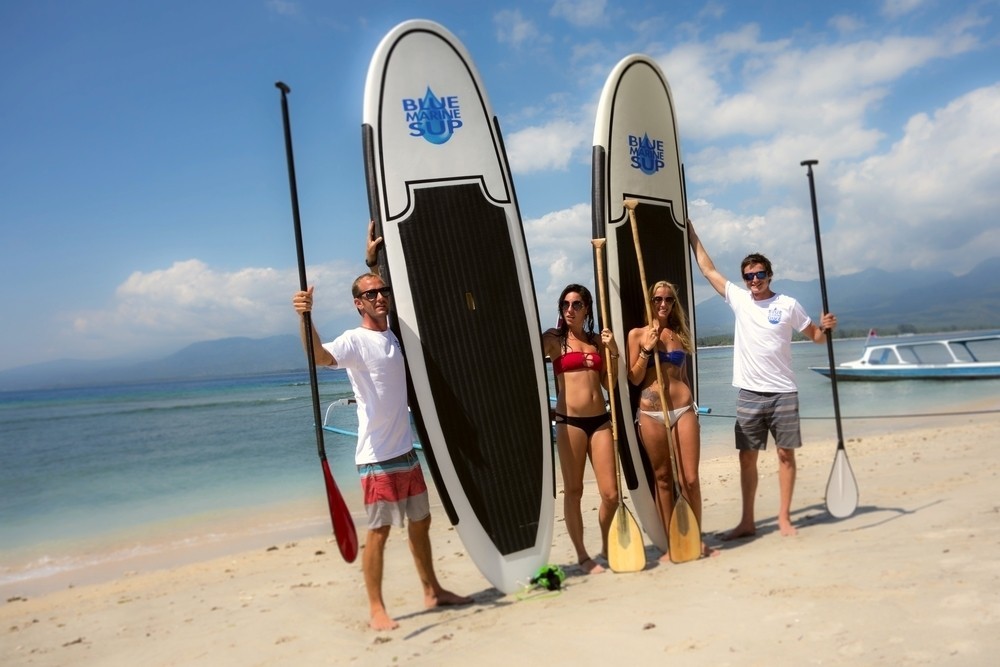 Stand Up Paddleboarding
SUP off the northeast coast of Gili Air is the perfect way to enjoy the tropical waters, taking in the amazing views over the glistening bay towards Mount Rinjani, getting great excercise and enjoying the sea breeze.
Stand Up Paddleboards can be rented hourly from Blue Marine Dive Resort. And if you want to take it up a notch, try the unique Yoga classes on the SUP boards, adding an awesome extra dimension to your experience.

Enjoy 10% off SUP rental at Blue Marine when you book a fast boat with Gilibookings.com! And when you're come ashore, grab a bite to eat using our voucher for Blue Marine Café.