Gili Trawangan Discounts
Our biggest selection of Discount Vouchers is on Gili Trawangan. Gili Trawangan is a tiny and bustling island, geographically and culturally close to Lombok but with its own distinct vibe, featuring great beaches, restaurants, bars and no motorized land traffic whatsoever.
Gili Trawangan offers plenty of activities and is somewhat of a diving Mecca. As a Gilibookings.com customer, you gain access to a number of exclusive discount vouchers offered by our local partners when you make your fast boat booking between Bali and and the Gili Islands.
This can be a discount within a bar or restaurant, discount on a diving course or trip, discounts on activities and fitness and great offers on yoga, spa's, watersport and daycare services. There is no limit on the amount of discounts you will be able to select, just select the discount box during the booking process.
View the possible discounts and their location by clicking on the map on the right or read about them by clicking on the boxes below: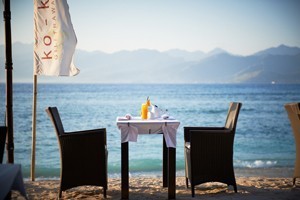 Gili Trawangan packs a culinary punch for an island of its size, with some excellent standard restaurants and bars in gorgeous beachfront locations. Cheap local warungs serve mouthwatering Indonesian food for as little as a couple of bucks, while pizzarias, burger/hot dog houses and fish restaurants offer great mid-range options. Besides food, there are enough bars and pubs to keep any partygoer ocupied for weeks!
Browse our restaurant and bar offers on Gili T and simply download the free vouchers at the end of your fast boat booking with us to enjoy the deals.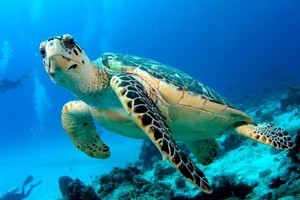 Gili Trawangan is surrounded by warm tropical waters and is the region's top dive destination by far with over 25 spectacular dive sites nearby. You're almost guaranteed a Turtle sighting and are likely to also see various Reefshark species, Bumphead Parrotfish and plenty of other vibrant marine life among the coral. If you're lucky, you may even spot some Manta Rays.

Check out the full details of our diving offers on Gili T, which come free (if selected by you) at the end of your fast boat booking porocess with us.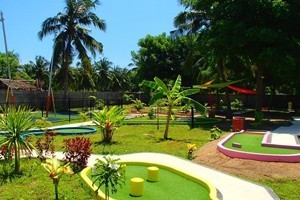 While the allure of the warm seas and white beaches will certainly keep you plenty occupied, there are some great activities to be found on Gili Trawangan for those wanting a bit more vareity. Try a round of minigolf and enjoy some Aussie pub games afterwards, or work off the bintang at Gilifit.
If preferred, go horseriding on the beach and around the island with Gili Trawangan's best and most animal friendly horse stable "The Stud".
Explore the full details to find out about unmissbale land-based activities on Gili T!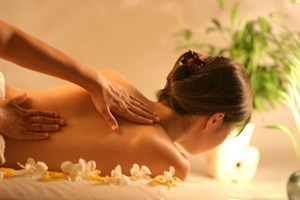 For its tiny size, Gili Trawangan has a surprising amount on offer when it comes to Yoga retreats, classes and massage Spas. The small island feel and local expertise makes Gili T a fantastic place to spend time in meditation and deep tissue relaxation, especailly if a detox is needed from the night before!
Explore our special offers with local partners for Yoga and Spa on Gili Trawangan and enjoy the free discounts available when you book your fast boat through us.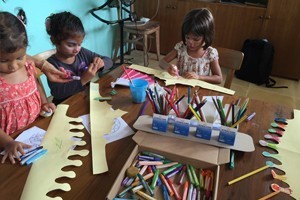 Need some time alone? Drop the kids off at daycare for special rates! Western run, flexible drop-off childcare services are availble on GIli T in a safe and fun-filled environment for children of ages 3-9 years old. Ideal for parents who want to go for a dive or have some 'me-time' by the beach.
Check out the full details on how to make use of this great offer in conjunction with your Gilibookings fast boat tickets.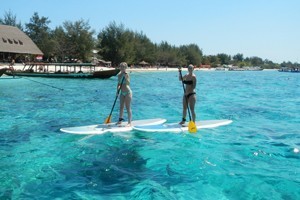 Gili Trawangan plays host to a wide range of water based activities besides diving, from exceptional snorkelling to surfing and stand up palddleboarding right off the beach.
Check out our Gili Trawangan watersports discounts to make the most of your visit to the island, offered in conjunction with your Gilibookings.com fast boat tickets.
For a comprehensive travel guide on Gili T, take a look at our Gili Trawangan Travel Tips page. If you're looking for the best deals for Gili T accommodation, we also feature top reccommended Gili Trawangan Hotels, Villas and resorts to suit each budget range, from Budget accommodation, through Mid-Range hotels in Gili T to Luxury Gili Trawangan resorts.