Gili Trawangan Activities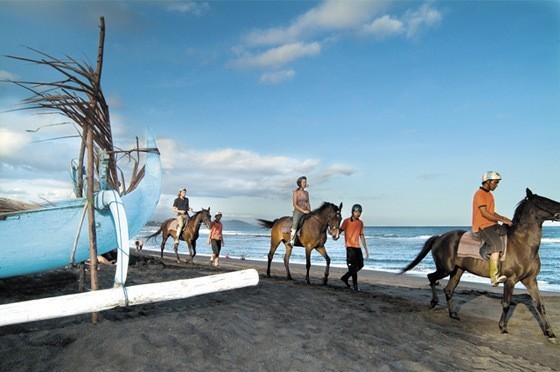 Stud Stables
Stud Stables on Gili Trawangan's western coast have well kept horses available for hire. Western managed and supervised, Stud has been operating since 2004, with a mixture of Australian and Indonesian horses, suitable for all levels of riders, including complete beginners and children.
Treated humanely, provided regular veterinary check ups, fed well and trained appropriatley, Stud's horses exist among the best conditions that the Gili's (and Indonesia in general) have available. Stud imports feed and supplements to maintain optimum health for the horses making it the number one choice for horseriding adventures.
Ride along the sandy beaches and the quiet roads that, like the other 2 Gili's lack any motorized traffic.
Sunset riding along the shoreline is a perfect way to experience the tranquility of Gili Trawangan. Guided horse rides are in the morning or afternoon when temperatures are more comfortable
Guests can ride for up to 2 hours along the beaches, or through the coconut plantations of the island. Sunset rides are extremely popular, so bookings are essential. Stud offers a full range of equipment, including saddles for small children. Helmets and chaps are also available.
Receive 10% off horse hire (minimum 2 persons) when you make an advanced reservation using the Gilibookings.com voucher, which can be selected at the end of your fast boat booking process with us.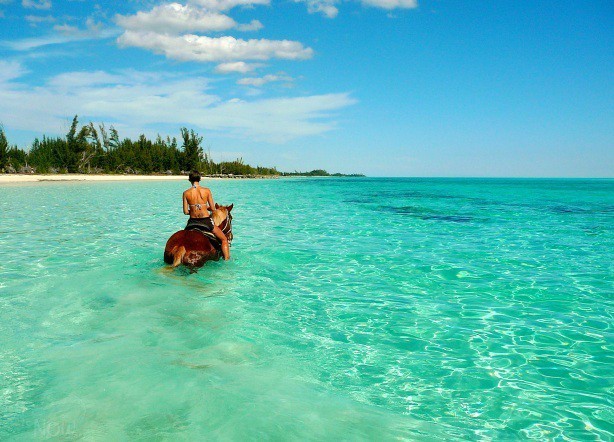 Gili Fit
While visiting Gili Trawangan you can keep in shape, meet fellow travelers and eat healthy at Gili Fit. The Gili Fit gym offers a wide range of up to date facilities including: fitness classes, cardio room with bikes and a freeweights room with different excercise machines available. Located in Gili Trawangan village, just a stones' throw from the main beach, you can easily grab your bike or take a stroll after a workout for a refreshing dip in the sea.

The qualified Gili Fit team can provide individual assistance for those who want a more personal touch. Those who are not in the mood for an intense workout can relax on the rooftop terrace while having drinks from the Gili Fit restaurant.
Furthermore, Gilifit is a perfect place for backpackers and offers hostel style accommodation with a mini cinema, game zone and health bar. Soon visitors will also be able to enjoy a swimming pool.
When you book your fast boat to Gili Trawangan using the search box on our homepage, you can receive 10% off at Gili Fit. Simply download the voucher at the end of our easy boat bookings process.