Gili Air Accommodation
Gili Air, while less busy than Gili Trawangan, is well developed and offers a spectacular vareity of great accommodation, with a hotel in Gili Air to suit all budgets. There's a wide range of Gili Air accommodation on offer - from cheap backpacker accommodation to mid-range hotels, luxury resorts and boutique villas, as well as a choice of activities, restaurants and bars that make for a perfectly balanced holiday.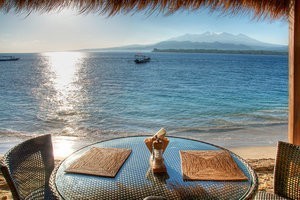 Gili Air plays host to a wide range of luxury hotels and resorts. The main accommodation in this cateregory is either top end resorts or private villas. We have selected some of the best at various locations around the island. From beach front resorts to private villa hideways set in coconut plantations, to villas a stones throw from the bars and restaurants. Prices range from approx US$ 150-250.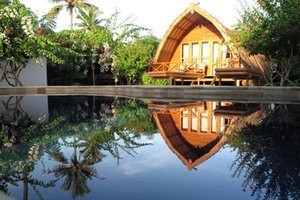 By far the widest range of accommodation on Gili Air falls into this category. Comfortable and well finished AC rooms with all the western facilites you would expect, most have a shared swimming pool and restaurant. We have selected the best for you to browse from a variety of different locations across the island. Prices range from US$50-100.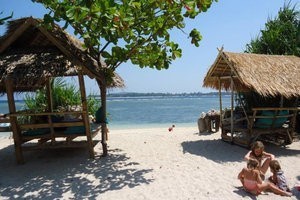 Go back 5-10 years and this was all you could find on Gili Air as it was a popular backpacker destination while Gili T began to attract more visitors. Now Gili Air also features a wider range of accommodation and amenaties, but has still retained much of it's calm vibe and continues to offer plenty of great budget places to stay. We have made a selection of some of the best at a variety of locations across the island. Price range is from US$25-50.
Together with our affiliate partners Agoda.com and Booking.com - the world's fastest-growing online hotel platforms - we offer a "Best Price Guarantee" on all our Gili Air accommodation. To browse our range of selected properties, simply click the "View Hotels" button by the price category of your choice. In an instant you'll be presented with our selection of the best accommodation Gili Air has to offer. Planning to visit more islands? Then take a look at what the 'Party Island' Gili Trawangan has to offer or perhaps the more laid-back Gili Meno.