Gili Air Luxury Hotels and Villas
Gili Air offers a small but lovely number of luxury hotels in the Gili Islands. Whether you're seeking a luxury hotel Gili Air for a perfect honeymoon, a Gili Air villa for a luxury family holiday or simply looking for the very best facilities and levels of service, Gili Air is an idyllic destination. We've selected 3 of the best hotels and villas for you to browse. View other Hotels, Locations and Price Ranges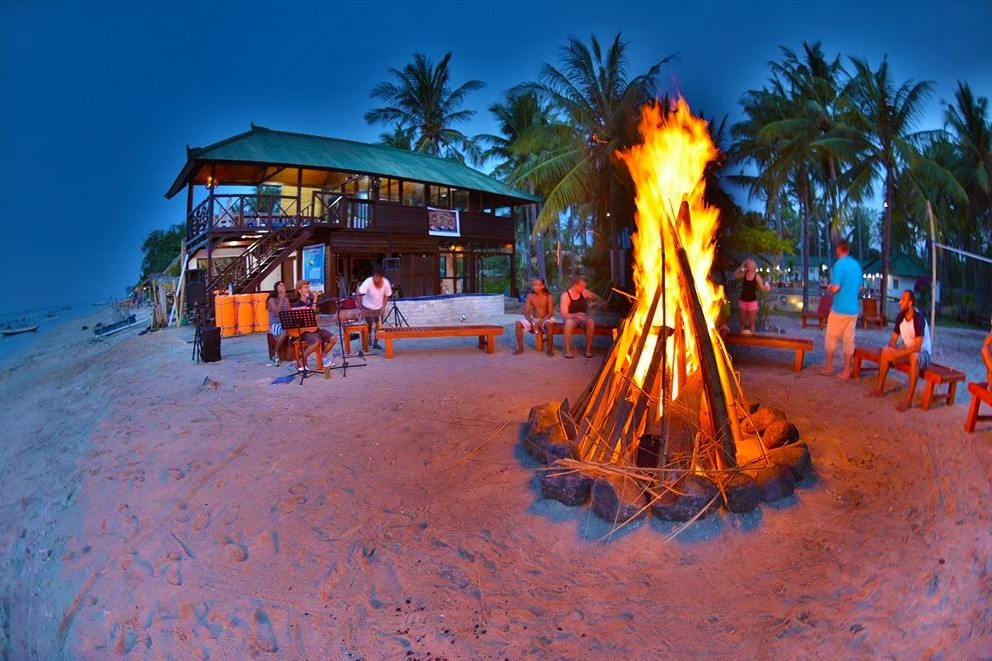 Northwest shore, Gili Air
This beachside property is one of the best rated in the Gili Islands. The air-conditioned rooms at Grand Sunset Gili Air are all beautifully appointed with comfortable beds, free WiFi and en suite facilities. Guests can enjoy the amazing sea view from each room or relaxing by the pool with a cocktail. On site watersports and diving facilities are available as well as in-room massage services and a number of activities through the reception. As for dining, make sure to enjoy a meal at their highly rated on-site restaurant, Scratch.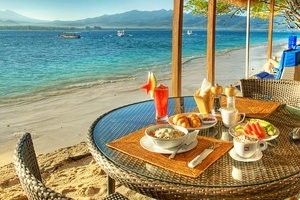 East Coast Gili Air, On the Beach
The Waterfront Hotel offers panoramic views of the beautiful sunrise over the majestic and imposing mount Rinjani. This property houses a restaurant, and offers high quality bungalows with an outdoor swimming pool. Beautiful rooms feature modern Balinese interiors and intimate lighting. All units feature a seating area and terrace that overlooks the tropical garden. The Restaurant serves selections of international and Indonesian delicacies prepared with fresh local ingredients.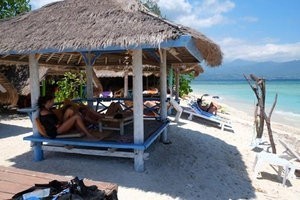 Southeastern Tip of Gili Air, On the Beach
Villa Casa Mio provides a romantic getaway on the more secluded side of Gili Air. The hotel features a wide range of modern facilities and services in its 4 quality guestrooms and throughout the premises. Each room features air conditioning, internet access, flat screen TV and a private bathroom. Guests can enjoy a wide range of facilities including restaurant, room service, bar, massage, water sports, private beach and a tropical garden.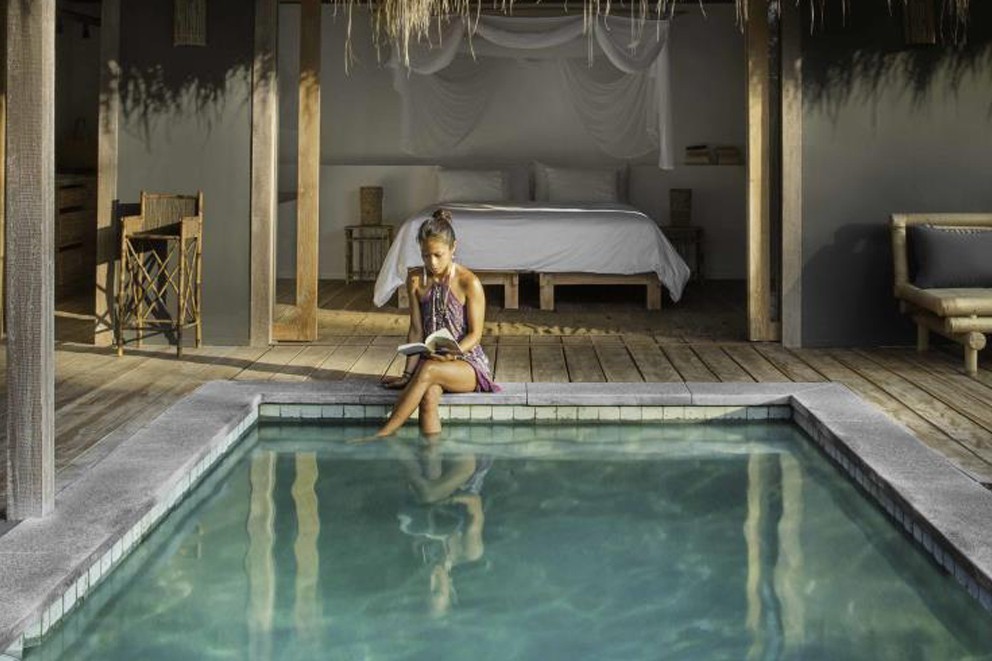 West Gili Air
10 contemporary luxury villas in balinese style, just a little inland from the beautifully quiet western shore of Gili Air. Slow Villas are based on the 'slow spirit' philosophy (slow cooking, slow moving, slow stretching), a unique way to get back in touch with the essential values of life. 1 or 2 bedroom villas each boast a terrace, swimming pool, kitchenette, office, comfortable sunbeds and a picturesque coconut garden. Bespoke designed Villas are presented each with a unique colour scheme, so choose your favourite!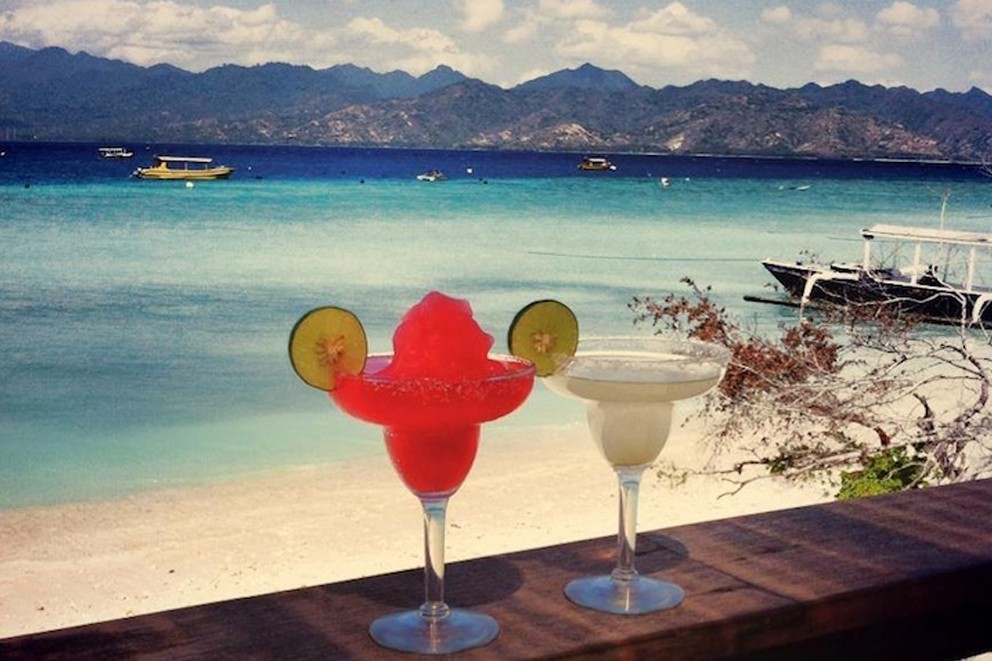 Close to Gili Air Harbour
Great quality rooms with an outdoor pool. Free WiFi available. Accommodation ranges from self-contained villas to private rooms. Rooms feature a seating area, minibar, fridge, flat-screen satellite TV and CD/DVD player. En suite bathrooms are fitted with a shower, hairdryer and free toiletries. The resort has a garden, sun terrace and giftshop. Scallywags Beach Club & Grill is a leisurely 10min walk away, serving delicious Indonesian, Western and BBQ dishes.
Together with our affiliate partners Agoda.com and Booking.com - the world's leading online hotel providers - we are pleased to feature some of the most affordable accommodation in the Gili Islands. For live room availability and prices simply click the "More Info and Rates" button under the property of your choice. You'll be instantly taken to our partner's website where you can book your Gili Air bungalow or guesthouse in the Gilis online, as well as get more information about any of the properties. You can also browse for more mid-range or budget accommodation, all backed by a "Best Price Guarantee".