Bali Restaurants & Bars
Since Bali is almost 6000 square kilometers large, the choice in restaurants is endless. Located all over Bali you will find exceptional restaurants and bars that offer a wide range of dining options to suit every taste and budget.
Bali offers streetside warungs almost everywhere you go, with great take-away food for under five bucks. On the other end of the scale, luxury beachside restaurants abound in places like Canggu and Sanur, serving International food, fresh seafood cuisine and Balinese dishes such as Babi Guling (suckling pig) and Gado Gado.
The culinary scene of Bali is one that is constantly changing, making it fun to explore different venues and their variety of tastes. There will always be something to fall in love with just around the corner. The best areas to eat and drink in Bali are located in the southern part of the island in Kuta, Seminyak and Sanur as well as centrally in and around Ubud.
Take a look at our special offers on food which can all be selected within the booking process of your fast boat ticket to or from Bali.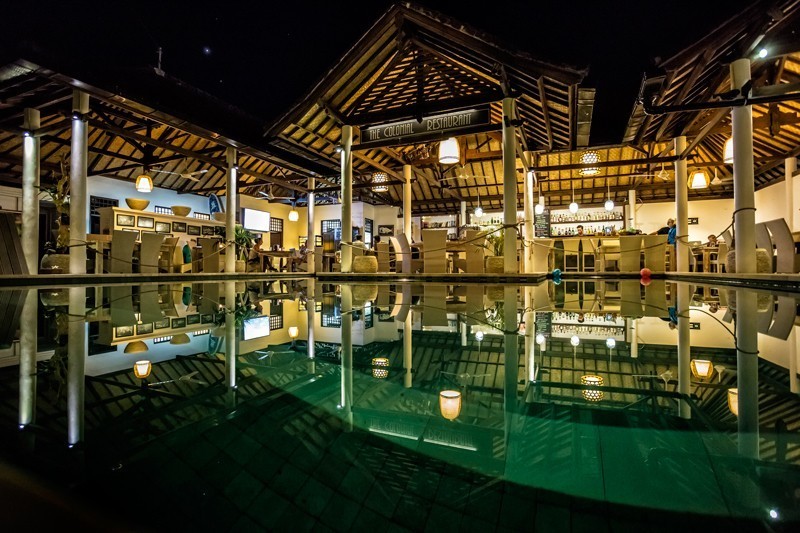 The Colonial Restaurant - Padang Bai
Part of OK Divers Resort & Spa, the pool and beachside Colonial restaurant & bar is the perfect spot to enjoy mouthwatering cuisine and drinks from early morning to late evening.
With a large selection of meals ranging from traditional Indonesian and Balinese food, Western meals and eveon some some tasty Czech and Slovak treats, they offer dishes catering to all tastes. Desserts and ice cream are also delicious, and the perfect accompaniment to your meal or just as a cooling snack.
There really is no better way to end a hot day on your tropical holiday than enjoying a cold drink by the pool or swaying in a hammock. Wine, cocktails, bottled or canned beer is all served. One of the few places in Bali and the only one in Padangbai to serve Bintang beer on tap!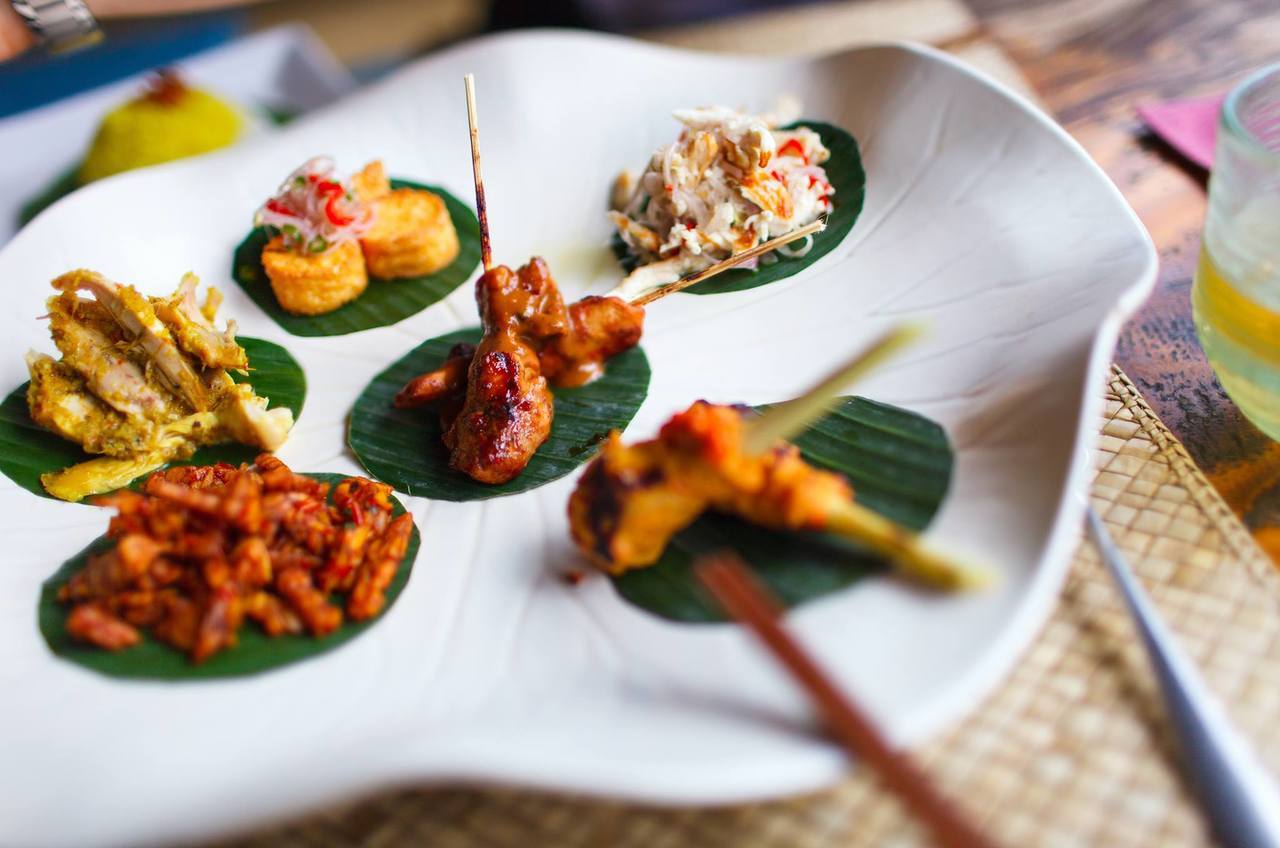 The Colonial restaurant and bar is located on the beachfront in the picturesque harbour town of Padang Bai. The fast boat jetty to the Gili Islands, Lombok and Lembongan lies directly opposite, making the resort and ideal place for an overnight stay (or more) before heading to another island. The restaurant is also a perfect spot while you wait for your boat to arrive if you're just passing through. Get out of the heat and bustle of the town and enjoy a cool drink or delicious meal.
Gilibookings.com customers get 10% off house wine, Free water & lime with every meal and a 20% discount on hand-made jewelry and diving accessories sold in the Resort (excluding dive computers). Simply present our voucher that you can select at the end of the online fast boat booking process. And if you want to experience some of the best diving that Bali has to offer, stick around at OK Divers Resort and enjoy a further 5% off selected courses and activities as a Gilibookings.com ticketholder!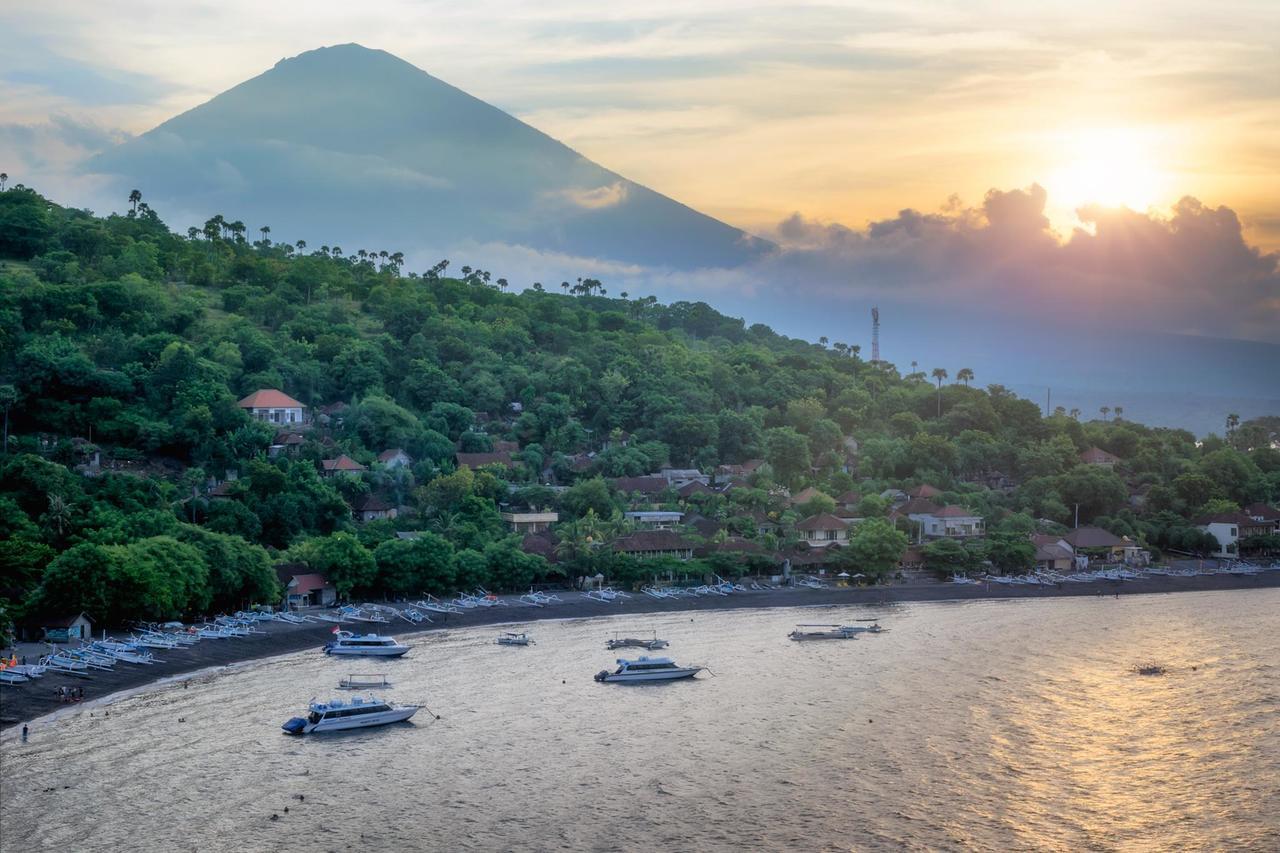 Amed Resto & Warung Bali
Amed Resto is a local restaurant in Amed Bali, offering delicious homemade Indonesian and Western cuisine for a very good price. You can choose from a selection of fresh seafood like the barracuda, pizzas, pastas, curries or homemade hamburgers. They're opened daily serving breakfast, lunch and dinner from 8am to 7:30pm.
They also have another café called Warung Bali which is located on the beachfront in Amed only a few hundred metres away. Right in front of the restaurant you can find the pickup and drop off location for the Kuda Hitam Express going from Amed to the Gili Islands. Here you can enjoy ocean views with a coffee or breakfast while waiting for your morning fast boat to the Gili Islands. As a customer of Gilibookings.com you can enjoy 10% discount from both establishments. Simply present our voucher that you can select at the end of the online fast boat booking process.