Bali Fast Track VIP Airport Service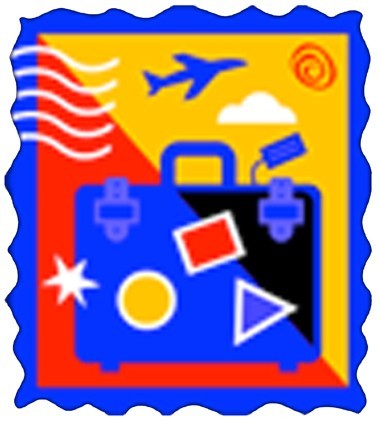 Save 10% on the cost of this great VIP arrival service when you book your fast boat ticket on our website. Simply select Bali Fast Forward from the list of special offers during the booking process, and they will contact you directly to make the necessary arrangements.
Bali Fast Forward
VIP arrival service: A hassle-free, queue beating and time saving fast track service for passengers arriving in Bali International Airport. Bali Fast Forward VIP arrival service removes the stress of arrival, allowing you to skip past tiring and long queues for Visas On Arrival (VOA) and passport control.

Bali International Airport VIP
Upon Arrival: You will be met by friendly staff holding a sign with your name and/or company logo in the arrival hall, before the Passport counter. The Bali Fast Forward representative will then proceed with your passport and VOA money (US$35), skipping the queue to arrange your express check through, and a porter will take your baggage. You will then be accompanied smoothly through customs and taken to the driver for transportation to your hotel.
VIP fast track arrival service normally costs US$65 per person. (This does not include your Visa On Arrival Fee or any Covid related charges or fees).

VIP private car and driver costs US$25 per car (Premium zones: Ubud, Canggu, Ullawatu, Candi Dasa USD$45 per car)
At Departure: Arrive at the terminal at least 2hrs before flight departure and look for your name on a sign in front of the entrance. Alternatively, a driver can be provided by Bali Fast Forward, further reducing hassle. With your passport and ticket, the representative will help you proceed to the head of the queue to check in your baggage, take you straight through customs, registration and passport control and accompany you to the waiting room or VIP lounge. VIP Departure service costs USD 55 per person.
10% discount on all the above if you book a fast boat through us!


Bali visa on arrival
All passports must be valid for a minimum of 6 months from the date of entry into Indonesia and have at least 2 blank pages available for stamps.
There are three types of tourist visa for Indonesia:
Visa on arrival. Pay on arrival (over 48 countries now exepmt to cost), get a visa in your passport, get it stamped. Most visitors fall in this category.
Visa in advance. Obtain a visa at an Indonesian embassy before arrival.
Visa waiver. Show your passport, get stamped, that's it. Applies only to a few select, mostly ASEAN countries.
Most visitors arriving in Bali by air from outside Indonesia may purchase a visa on arrival (VOA). The price of a VOA is US$35.00 for 30 days. Over 48 nationalities are now exepmt to the fee, but must still register on arrival. The period may be extended later at the local Immigration office for a further once only duration of up to 30 days. Exact change in dollars is recommended, although a selection of other major currencies including rupiah are accepted, and any change will usually be given in rupiah.
Arriving passengers are passed through VOA (visa on arrival) issuance if applicable, then subsequently processed through immigration clearance channels for VOA, Non VOA (if the visa has been obtained prior to the time of departure), Visa waiver (for eligible nationalities) or a separate channel for Indonesian passport holders. Baggage retrieval is followed by customs and quarantine examinations that include baggage X-ray checkpoints.
Check your visa requirements well in advance of your planned journey at the Indonesian embassy or consulate in your home country, as not all nationalities are eligible for a VOA.