Lombok Spa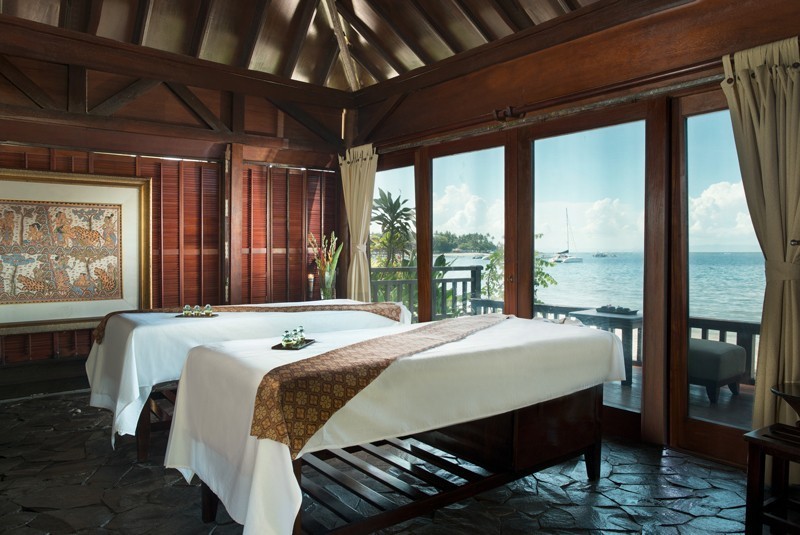 Sheraton Spa Senggigi
An exclusive 10% Discount on Massage treatment is available for Gilibookings.com fast boat ticketholders at Sheraton Spa Senggigi:
Laguna Beach Spa is nestled in a peaceful location surrounded by lush tropical groves, overlooking the azure ocean. The high quality Spa offers treatments that provide ultimate relaxation and rejuvenation with traditional touch, as well as the latest massage techniques, international skin care and other spa services.
As it's part of the wider Sheraton beach resort in Senggigi, don't forget to sample the great offers at the award winning restaurant, and consider spending a portion of your vacation in their world-class acccommodation.
The Spa voucher is availbe to select at the end of our easy fast boat booking process and will be sent to you along with your tickets. Spa reservations are required at least 48hrs in advance, using the contact details found on the voucher.
Sempiak Spa and Yoga - Sempiak Villas
The Spa by Sempiak is a perfect spot to escape and relax. The Spa treatment and relaxation bruga is located amongst lush tropical gardens and small water features. The spa offers different treatment rooms for body, mind and mood.
Guests can enjoy various body treatments such as: traditional Indonesian, relaxing massage, natural rehydrating facial, Lombok coffee body scrub, manicure or pedicure. The complimentary homemade herbal drinks will refresh each guest after the beauty procedure.
The yoga session at Sempiak Spa will help travelers to balance their well-being. During 75 minute Yoga session guests will learn to breath properly, rebalance the nervous system, strengthen the body and muscles and find the inner calm. The yoga secession is held every Tuesday to Saturday from 7.30-8.45 am.

Enjoy 10% off spa treatment when booking your boat from Bali to Lombok . Don't forget to select the voucher at the end of the boat bookings process.