Hotels in Kuta Lombok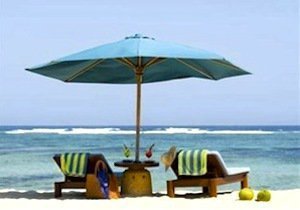 Looking for good Kuta Lombok accommodation? Together with our affiliate partner - Agoda.com - we offer one of the best selections of resorts, hotels and guest houses in Kuta Lombok, with live room availability, instantly confirmed online bookings and the lowest rates guaranteed. Featuring a variety of Kuta Lombok beach hotels, all with a quick and easy booking process and secure payment system. For more information on our selection of resorts, villas, homestays and hotels in Kuta Lombok, and to check rates and availability, simply click here.
Offering pristine beaches, turquoise waters, thrilling surf breaks, and interesting local traditions, Kuta Lombok is a far cry from its namesake over on Bali. And with the new Lombok International Airport just a 20 minute drive away, accessing the secret charms of Kuta and the surrounding region of South Lombok has never been easier.

Once only a hang-out for intrepid surfers, Kuta Lombok is fast becoming a holiday destination in its own right. Drawn by its vast stretches of white-sandy beaches, secluded bays and excellent surf, it's easy to see why Kuta's popularity has grown so fast. Visiting Kuta from the Gili Islands or Senggigi area will take about 1½ - 2 hours by car. From neighbouring Bali, daily flights land just 20 minutes away at the new Lombok airport.
For more information on what to see and do in the Kuta area, as well as the rest of Lombok, check out our useful travel tips pages. You can also view the complete range of Lombok accommodation available through Gilibookings.com