Nusa Lembongan Watersports
Nusa Lembongan Watersports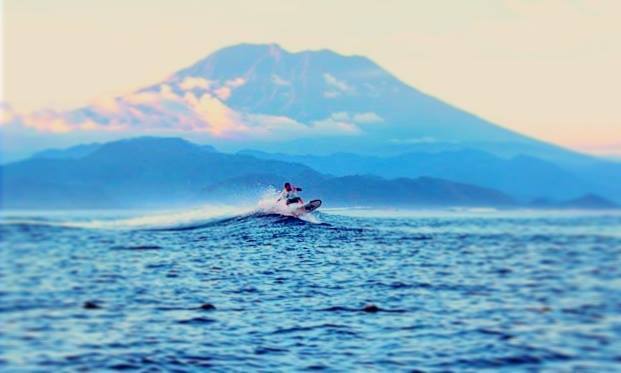 Lembongan Surf Lessons
Nusa Lembongan is one of the best known areas in the region for surfing, with perfect spots for beginners to intermediate level surfers, and plenty to enjoy for those with more experience too. Through our friends at D'Camel hotel, surfing lessons and guides can be arranged with Agus, himself a local pro surfer, with the exclusive special offer of an extra half hour for free. Agus knows all the best and secret spots to catch the waves around Lembongan so you are guaranteed an amazing time!
Surf lessons and excursions are typically provided on a 2 hour basis, so the extra 30mins is 25% extra free! Simply select D'camel Surfing from the list at the end of your fast boat booking process with us to receive further details and your complementary discount voucher. When on the island, please note reservations are required at least 24hrs beforehand.
Snorkeling trips Lembongan
If you're staying in Bali but looking for snorkelling opportunities in crystal clear waters, a short hop over from Sanur to Lembongan by fast boat is a must! Day trips or a few nights stay are highly reccommended as you'll experience a real difference to areas like Kuta, Seminyak and Sanur with an abundance of tropical fish, coral formations and mangrove environments unique to this region - all visible just under the surface of the water.
If you book your fast boat from Bali to Lembongan with us, you can get free Snorkeling equipment with your snorkel tour around Lembongan, through our friendly local partners at D'Camel. Simply contact them using the details we provide on the discount voucher to redeem the offer - it's easy!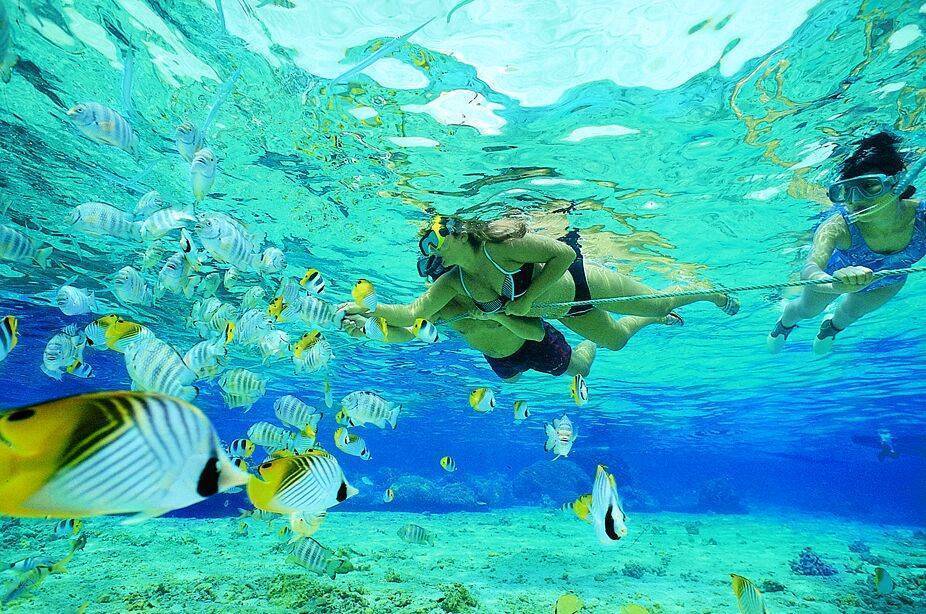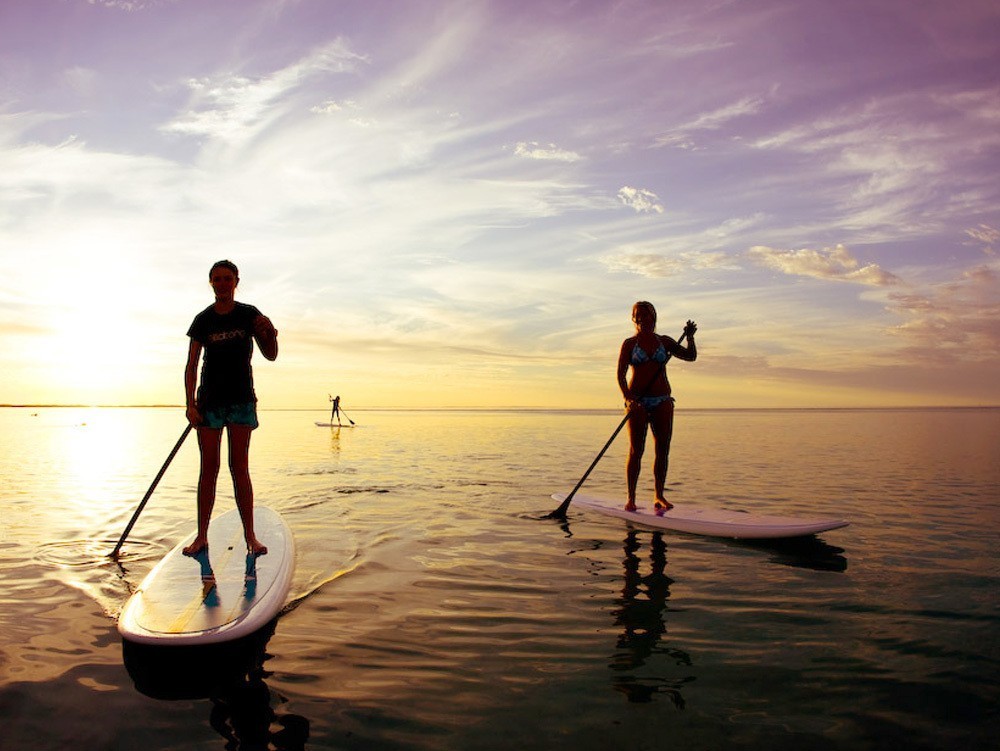 Stand Up Paddleboarding Lembongan
While in Nusa Lembongan, watersports are definitely a must do. Next to diving and surfing, other water based activities, such as stand up paddle boarding, are readily available. Offered through Rocky Lembongan you can now book your watersports with 20% discount straight after you have booked a fast boat on our website.
Stand Up Paddleboarding (SUP) is seen as a spin off from original surfing and is becoming more popular worldwide. Paddlers can choose to paddle through quiet waters or even take on some waves to do a bit of surfing. Stand up paddle boarding is fun for the whole family since you can decide the level of difficulty.
You can get SUP lessons, rent your own SUP board or go supping with a group. Try SUP in Lembongan and find yourself gliding along the coastline with your board in no time!
Helmet diving Lembongan
Coming Soon! If you don't like to get your hair wet while seeing the stunning underwater world then helmet diving might be perfect for you. Discover all that the marine world of Lembongan has to offer by taking a helmet dive or so-called Seawalker tour with Rocky Lembongan, coming in 2017 to the island.
To do a helmet dive you don't need any former experience, which gives you the time to fully experience the underwater environment in Lembongan. Normally the maximum depth is around 6,5-7 meters and the tour will take around 25-30 min.
When you book a fast ferry to any of the surrounding islands through our site you can enjoy a 20% discount per person on the Sea walking experience of a lifetime. You will be able to download the discount voucher during our boat booking process and contact Rocky Lembongan to reserve a date for your Seawalker adventure, when this comes online in 2017!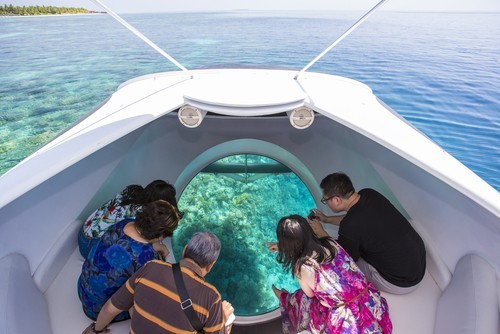 Glass-bottom Boat Lembongan
There isn't a better way to discover the beautiful underwater world of Lembongan without getting wet, than with a glass bottom boat tour. Sit comfortably in a boat while enjoying the water, wind, sun and stunning marine life. Witness the tropical fish, corals and beautiful blue water while staying dry and being able to see all around you.
After you book a fast ferry from Bali to Lembongan through Gilibookings.com, you can enjoy a 20% discount per person on the glass boat experience of a lifetime. You can select your discount voucher while booking and contact Rocky Lembongan to set a date for your adventure!