Nusa Lembongan Activities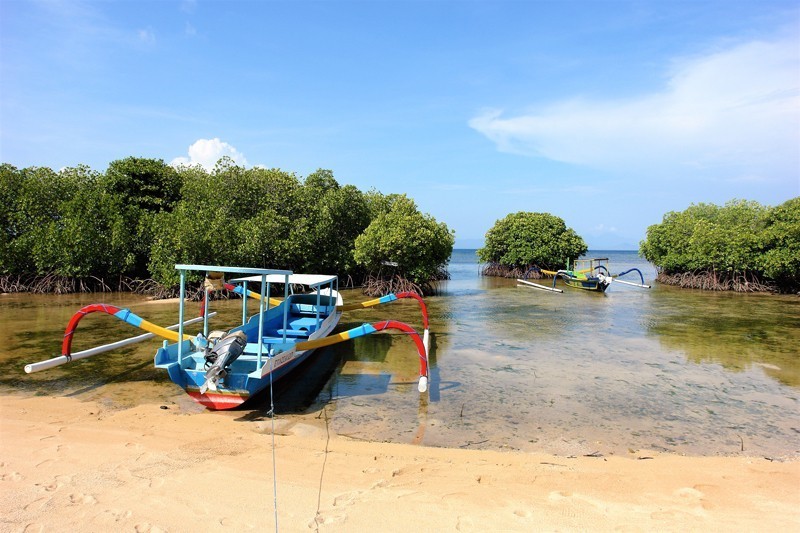 Mangrove Tours
One of the unique natural features of Lembongan island is the pristine Mangrove forest flanking its northeastern shore. Through our friends at D'Camel hotel, mangrove tours can be arranged with an exclusive 10% discount. D'Camel will organise the best local tour boats to glide through the lush mangrove waterways, where you will have the oportunity to catch glimpses of rare flora, fauna and marine life through the dense, knotted branches and crystal clear waters.
Mangrove tours are typically a 30-45min affair, and are best taken in the morning or late afternoon to avoid the heat of midday. To enjoy this special offer when visiting the island, simply select D'camel Mangrove Tour from the list at the end of your fast boat booking process with us to receive your complementary discount voucher. Please note reservations are required at least 24hrs beforehand using the contact details provided on the voucher.
Island Tour
Take an Island tour by car and visit the three must see spots on Lembongan Island; the Devil's tears Bay, Dream Beach and the Waterblow.
The Devil's Tear Bay is a spectacular cliffside location. What can look like a quiet place can turn wild in a matter of seconds, with big waves crashing in and sending clouds of sea spray up into the air. With stunning views all over, it's definitely a must see when visiting the island. Dream Beach nearby is perfect for surfers with 150 meters of white sandy beach and stunning azure blue waters. Especially pretty to see from the viewpoint higher up.
If you book your fast boat from Bali to Lembongan with us, you can get 20% discount on this Island tour around Lembongan, through our friendly local partners at Rocky Lembongan. Simply contact them using the details we provide on the discount voucher to redeem the offer - it's easy!