Rinjani Trekking Center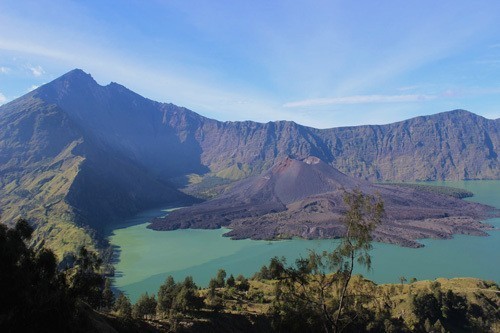 Hike to the top of one of Indonesia's most spectacular natural wonders, Lombok's imposing active volcano Mt. Rinjani! The mountain rises to 3,726 metres (12,224 ft) above sea level, making it the second highest volcano in Indonesia. Trek through the tropical forests in the foothills and rise above the lush tree canopy as you climb, accomppanied by experienced and professional guides and friendly english speaking porters. A wide range of flora and fauna can be seen during the ascent. The summit boats some of the most breathtaking views anywhere on the planet.
Enjoy a 10% discount on all Rinjani Trekking Center packages and services when you book your fast boat with Gilibookings.com. Simply select the discount from the list during your booking. Rinjani Trekking Center is fully licenced and ensures all trekking gear is serviced and checked weekly. First aid kid and emergency comunication devices are provided on each group. Selected local food and fresh fruits served for breakfast, lunch and dinner. All packages include return A/C transport service (Lombok).