Gili Gede Food & Drink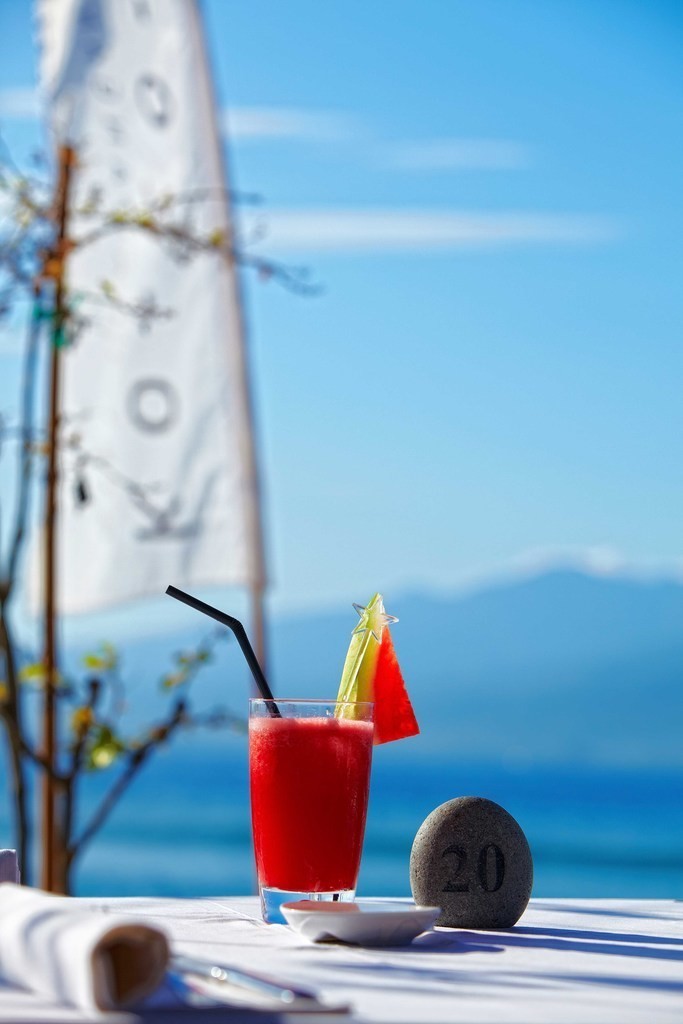 Ko-Ko-Mo Restaurant Gede
Enjoy 10% off your meal bill when you visit the exclusive Ko-Ko-Mo Gili Gede as a Gilibookings.com customer! Simply book the Gili Getaway "bullet" service from Bali to Gili Gede or Gili Trawangan to Gede using the search box on our homepage. At the end of the easy online process you can select this discount voucher from the list, along with as many other offers you like!
Focusing on local produce, ko-ko-mo's kitchen (overseen by a renowned chef from Sydney) creates an Italian inspired menu that is makes good use of the fresh local seafood caught daily in the pristine and plentiful waters near Lombok
In addition to delicious seafood dishes, premium meat is imported from Australia and the patisserie selection of bread, croissants and desserts are made in-house in the specially built bakery.
The Resort wine list features a selection of quality Italian, French, and a range of New World wines (Australia, Chile, South Africa, USA) as well as some very good local wines.
This well stocked inventory allows Ko-Ko-Mo to provide excellent choices for food pairing, focusing on wines that complement their high quality menu. An extensive selection of French champagnes are alos availble to accompany your meal, or as an aperitif.
You're unlikey to find food of this standard on such a small island anywhere this side of the Maldives! Special requests or dietary requirements are gladly accomodated.