Two Fish Divers - Lombok
Scuba Diving Lombok since 2005 - Gili Air, South Gilis, Belongas Bay
Discover scuba diving around South Lombok! In South Lombok every diver can find his dive adventure: from relaxed diving in Southwest Lombok up to exciting "adrenalin dives" in Belongas Bay. Plan your diving together with our experienced, flexible team and explore 3 unique South Lombok locations. South Lombok is a highlight for every scuba diver and offers many dive sites for all levels of experience! Check out the Dive Zone discounts and special offers. Getting to Lombok is easy, from Bali to Lombok there are now a variety of fast boats operating daily transfers. You can check availability here for tickets from Bali to Lombok.
Until recently, south west Lombok was known mostly to surfers who enjoy the fantastic reef breaks around the southern coastline. However roughly a decade ago Dive Zone discovered it for its spectacular diving opportunities, and for the moment South Lombok is still an insider tip amongst the diving community. Apart from the diving, and as you will not find many tourists on the south coast beaches, it's also still one of the most beautiful places for enjoying a relaxed tropical vacation with breathtaking sunset views and relaxing undisturbed walks on the beach.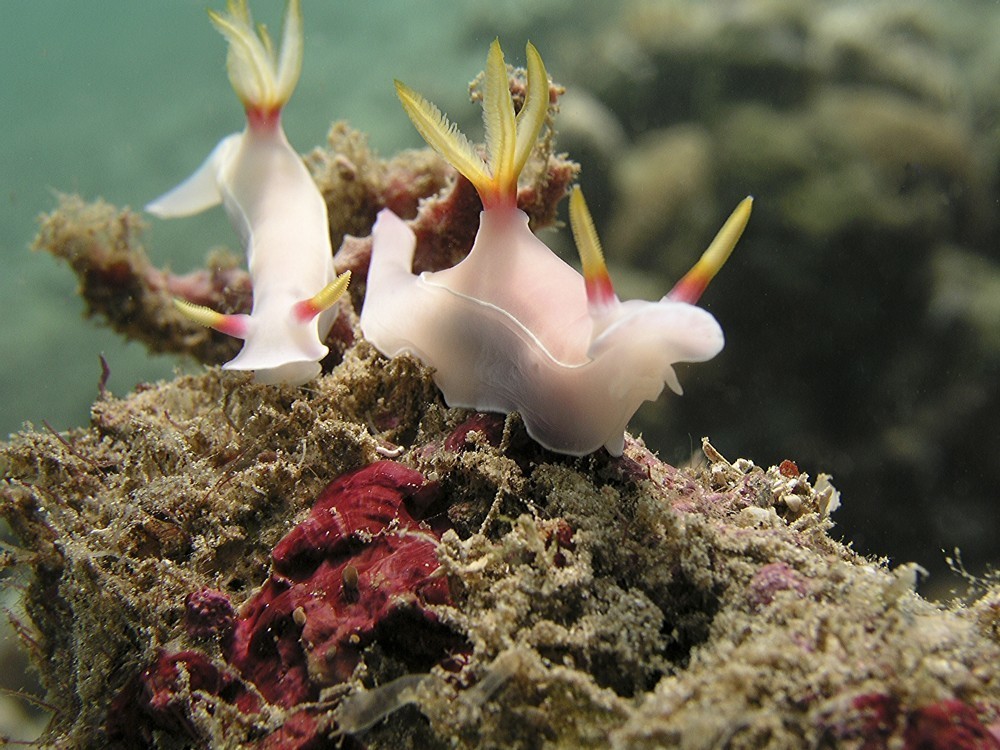 South Lombok is not a common dive location around Lombok. Here one still finds diving as a distinct experience and exclusive dive sites with the chance to explore undiscovered waters. These new dive sites offer even the well travelled and experienced diver a surprising and breathtaking journey, and due to the great variety of dive sites, there is exciting diving for all levels of training. A unique underwater experience and a highlight for photographers!

Scuba diving Sekotong - relaxed reef diving and big macro fun!
Dive in - the diverse underwater world around the bay of Sekotong (South Gili Islands) offers relaxed diving and plentiful macro life! As the sea is fairly shallow, visibility is never crystal clear but this doesn't affect the calibre of the dive sites.
The reefs are full of bright soft corals and colourful crinoids, which harbour an amazing variety of rare marine life, including Ghost Pipe Fish, Leaf Fish, Pygmy seahorses and much more.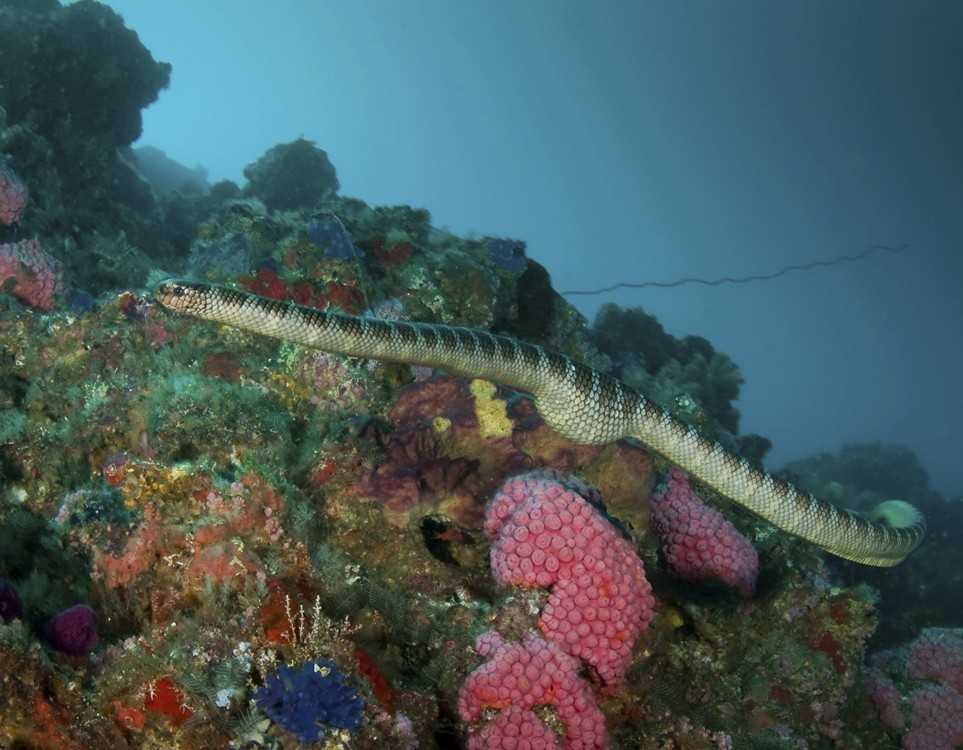 The dive sites reflect a good cross-section of what Indonesia has to offer. Dive in and be fascinated by turtles, white tip reef sharks, cuttlefish, moray eels and more. In Sekotong the dive sites offer even the widely travelled and experienced diver a surprising and breathtaking experience, as well as offering fun diving for families and beginner.
...challenging diving with big rewards - Belongas Bay!
Around the rather remote bay of Belongas, the dive sites "The Magnet" and "The Cathedral" offer some of the toughest experiences for diving Lombok. These pinnacles are pristine with an abundance of marine life. The seasonable sighting of schooling barracudas, tunas, and other pelagic life is fairly regular, and apart from the mobula and eagle ray season during September, hammerheads have the tendency to sometimes school around the Magnet from the end of June until early November. As currents and dive conditions in south east Lombok can at times be quite challenging, we recommend diving "The Magnet" only to the more experienced diver!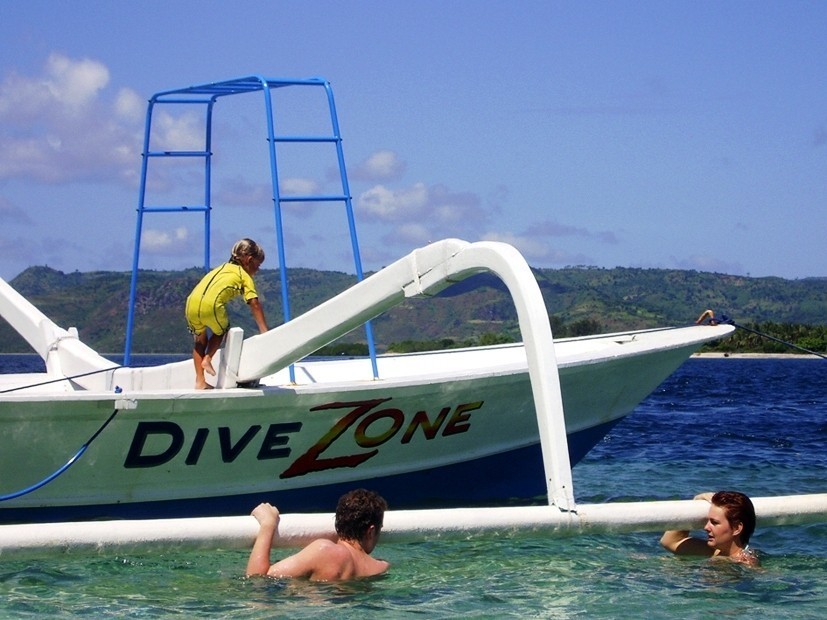 Lombok - fun diving for all levels of experience!
Two Fish Divers (formerly know as Dive Zone) offers their PADI dive courses from beginner to professional. They are specialized in organizing dive day trips to other dive location around Lombok, e.g: Sekotong and Belongas Bay.
From July until November the conditions in south Lombok are occasionally subject to rougher seas, while from December until May one can find perfect conditions for scuba fun dives at pristine reefs, well suited for divers of all levels. The reefs are very intact, and apart from the many colourful reef fish, there is an abundance of macro life, crabs and lobsters to be found. And with a little luck the odd pelagic can be seen cruising through the blue water!