Blog

»

Top 10 things to do in the Gili Islands
Top 10 things to do in the Gili Islands
The Gili Islands are a tiny archipelago in Indonesia, located northwest of Lombok. The Gili's consist of three islands: Gili Trawangan, Gili Meno and Gili Air and are known for their laid back vibe, amazing underwater world and beautiful white sandy beaches. You can reach the Gili islands by fast boat from Bali or speed boat transfer from Lombok. Here's our list of Gili top 10 things to see & do:
1. Island hopping
2. Diving
3. Nightlife
4. Yoga
5. Cooking class
6. Horseback riding
7. Gili markets
8. Subwing Adventure
9. Freedive
10. Daytrip to Lombok
Top 10 Gili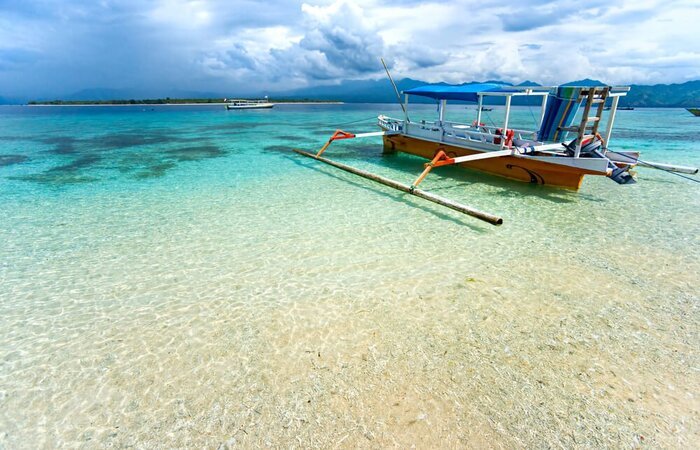 Gili Island hopping
1. Although each possess beautiful sandy beaches and heavenly turquoise waters, each Gili has a different vibe and a variety of things to do. Gili Trawangan (Gili T) is the largest and most versatile island as it is known for its great nightlife and vareity of restaurants, while offering plenty of accommodation and activities to suit all budgets. Gili Meno is the smallest and most remote of the three Gili Islands; the western side has several deserted beaches and the island is especially popular with honeymooners. Gili Air offers a great mix somewhere between the other two islands as its vibe is tranquil while still offering plenty of facilities.
As the islands are so close to one another,
island hopping
should definitely be on the top of your list when visiting the Gilis. Island hopping between the Gili Islands can be done by taking a
private transfer
or public local boat from the harbour. Private speed boats will take you from one Gili Island to another at the exact time you'd like, or if you're not in a rush or like to keep things cheap you can get your local boat tickets at one of the harbour offices, as well as the latest schedule information. Get to know each of the islands and find out which you love best!
Dive in the Gili Islands
2. The Gili Islands are one of the most popular diving destinations in Asia with thousands of divers going there every year. It is well suited for beginners as well as experienced divers with a great vareity of dive sites in the surrounding waters.
The turquoise seas are filled with tropical fish, colourful corals and many turtles. No wonder this area is a true favourite amongst divers, snorkelers and paddlers. Whether a
beginner
or a
highly experienced
diver, Gili offers opportunities for all. You could opt for a couple of discovery dives or go on some
open water adventures
. For example, at Gili T, Shark Point is home to blacktip and whitetip reef sharks, turtles and (deep) Halik offers amazing views of its shallow - and deep water corals. At Gili Meno, visit Turtle Heaven to (surprise, surprise) spot turtles throughout the year in both shallow and deeper waters or head out to Bounty Wreck, a pier wreckage at 10-20 meters depth which is now home to many tropical fish. At Gili Air, Frogfish Point offers a great opportunity for macro diving and Air Wall guarantees turtles, eagle rays and wonderful corals. If you're lucky, you may even encounter giant
Manta Rays
or Whale Sharks on their seasonal migrations.
"Diving in the Gilis is one of the most magical experiences. With the abundance of seaturtles and so many other sea creatures you will be sure to encounter something new on every dive."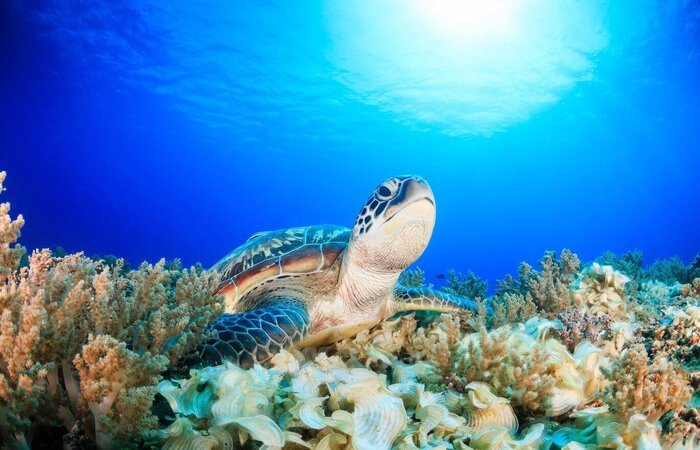 Gili nightlife
3. Especially on Gili T, nightlife is booming and attracts many tourist all year round. Gili Air offers a chilled vibe with live sessions at the beach while you can relax in a beanbag, and there are also a few bars. On Gili Meno there is basically no nightlife and travelers tend to stay at their resorts to relax and have a drink (or two). On Wednesdays and Saturdays, make sure you get yourself a ticket to one of the Jiggy Boat Parties (departs from Gili T). Hop on the boat at 2 pm and sail around the three islands for 5 hours, party until sunset and cool off in the idyllic waters.
Gili T is an island with plenty of bars, restaurants and cafes, ready to entertain you until the sun comes up. Nightlife isn't only concentrated in one area but widely available across the island, although the western side is quieter. You'll find live acts and EDM or Reggae sounds blowing through the speakers at most places and if you don't feel like dancing, join one of the pub crawls.

Yoga on the Gili Islands
4.
Everyone knows the Gilis are a paradise for divers, but did you know it's heaven for yogis too?
All the Gili islands offer a few places to relax, develop your skill, meditate and unwind. All over t
he islands you can find tranquil settings to practice your own
yoga session
or you could join a Gili yoga class at one of the many yoga schools present.
Practice yoga in the shades of the palms, on the idyllic white beach, or opt for a paddleboard yoga class at sunrise or sunset. What better way to follow up your yoga session than with a nice treatment at one of the islands' spas. Enjoy a nice massage, facial or full body treatment and let the smell of natural oils take all the stress away.
"Close your eyes, feel the sun on your skin, hear the sounds of the waves breaking on the shore and the birds sing. Feel the warm sand between your toes, take a deep breath in and slowly breath out again."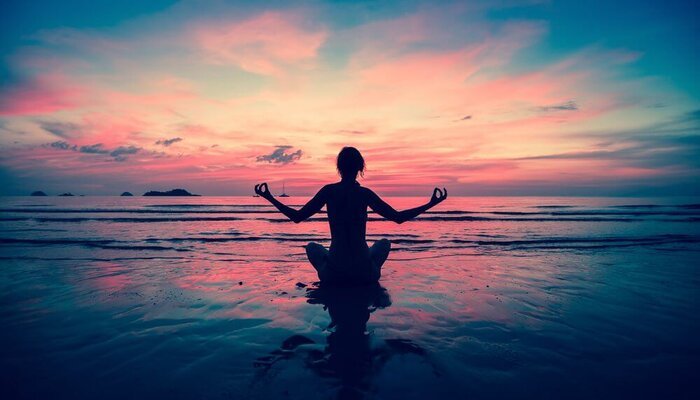 Gili Cooking Class
5. Beef Rendang, Gado Gado, Indonesian Satay, Siomay, just a few of the Indonesian dishes you must definitely try. But how much fun would it be to prepare it yourself? Learn how to cook like a true Indonesian by following a cooking class on Gili T or Gili Air.
During these classes, professional Indonesian chefs provide English-taught courses using fresh local and seasonal products. The courses are adaptable to vegetarians and children are more than welcome too. Impress your friends and family at home with some traditional Indonesian courses!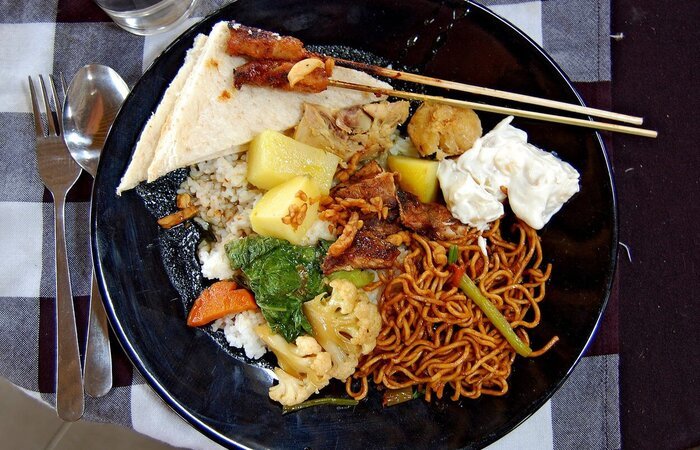 Horse riding on Gili T
6. Did you know the Gilis are non-motorised islands? Go to Stud stable on Gili Trawangan and enjoy a horse ride at your own pace and level of experience.
Instead of taking a scooter or car (the islands don't allow motorised vehicles), the locals move around and transport their goods by bike or by horse cart (called cidomos). No wonder there are many horses present on the Gilis. The horses at Stud are taken excellent care of, and the establishment also helps run a program to improve the wellbeing of the local work horses on the island.
"Imagine yourself riding across the sandy beaches, on one side a line of palm trees and the sun setting in the turquoise waters on the other...This is what horseriding in the Gilis feels like."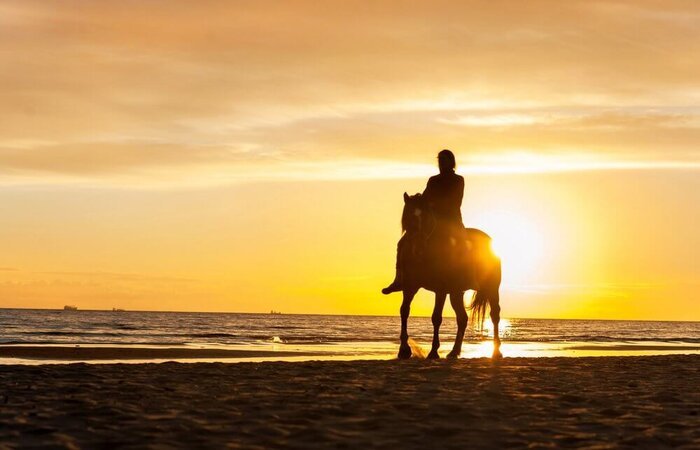 Gili Markets
7. The best Gili market is located at the Art Market area on Gili Trawangan, right across from the main jetty. During the day it's a cute little art market but from 7 pm, the smell of barbecue meat & fish fills the area.
After a relaxing day at the beach, head over to one of the little boutique shops that are present on each of the three islands to get yourself the perfect island wear. Besides clothing, the shops offer many handcrafted souvenirs, ranging from gorgeous jewellery to the finest locally made accessories made of wood and coconut shells. Don't forget to treat yourself to some wonderful natural oils to relive the island's smells and relaxation when you're back home. In the evenings, the open-air stalls at the Gili T night market offer a wide range of local food with freshly caught fish, corn and sliced vegetables, all for a very good price. This makes it a firm favourite dining spot amongst backpackers, budget travellers and others looking for a local food experience. Don't leave before dessert! Several stalls specialise in all that's sweet; cakes, sweet potato fritters, chocolate pancakes or banana delights. Most shopping can be done on Gili T, so when you're staying on one of the other islands, hop on the local boat or a pre-book a speed boat and let it take you there on your own time.
"Ready for some authentic street food? Head out to the Gili Trawangan night market. This is as local as your dinner can get."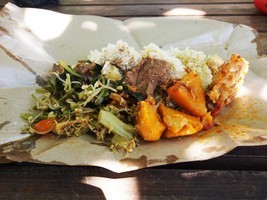 Subwing Gili
8. No idea what a subwing is? Well then it's time to find out! Book your subwing adventure with Subwing Gili and learn how to glide through the water like a dolphin while taking in your surroundings.
Departing from all three of the Gili Islands, this awesome activity takes you around the Gili Islands while holding onto a subwing behind the boat. Simply move the wings of the board to move through the water and cover a huge area in a short amount of time. It's like snorkeling but then way cooler!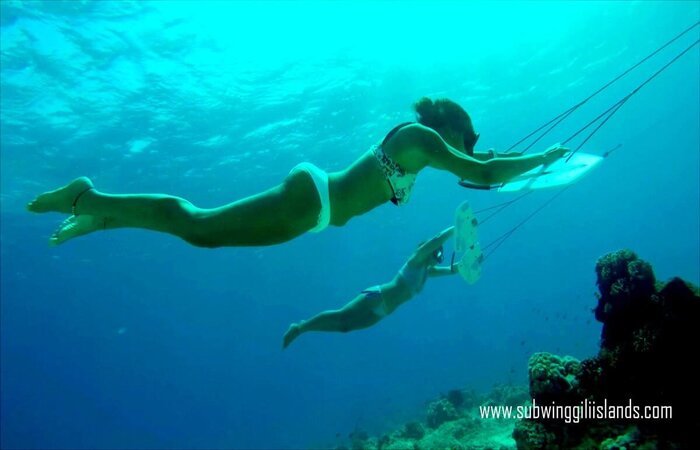 Freedive the Gili Islands
9. Would you like to challenge yourself mentally and physically? Learn how to freedive on Gili Trawangan or Gili Air. Start a freedive course and learn how to dive deep into the waters without any breathing equipment. Talk about a challenge!
Freediving is becoming more popular by the day and allows people to dive deeper by using nothing but their own breath. Start by learning the necesarry breathing techniques and if you like it, you might even do a freediving course!
"Starting a FreeDive course will make you realise how important your health is and what you can achieve with your mind only. Plus, it's such a sustainable way to enjoy the ocean and the beautiful marine life in it!"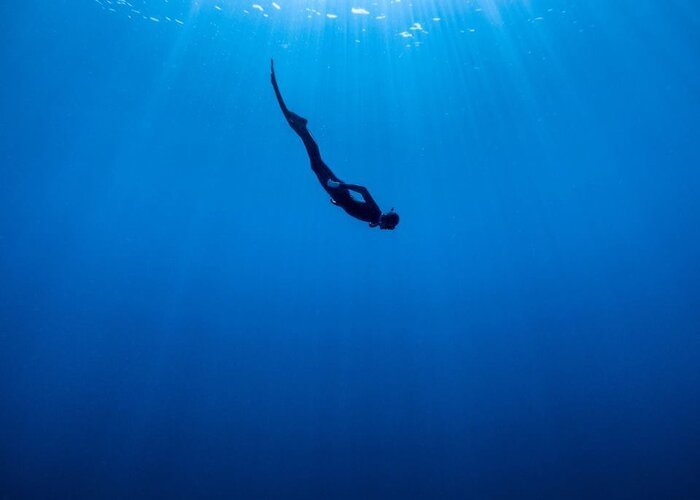 Daytrip to Lombok
10. Filling your days on the Gili islands is fairly easy, but lesser known amongst tourists, neighboring Lombok has so much to offer. Be amazed at Lomboks stunning waterfalls, mountains, volcanoes, secret surf spots, beautifully deserted coastlines and warm culture.
Get blown away by the amazing
sunset tour
which takes you to the Pura Lingsar temple and the Malimbu Hill abd Pusuk Monkey Forest. Or go for the
Sasak culture tour
to immerse yourself in Lombok culture and learn all about the traditional pottery and weaving techniques that have been passed on from generation to generation. Alternatively, opt for a
trekking tour
to the most picturesque waterfalls of Lombok. Visit either
Tiu Kelep and Sendang Gile Waterfalls
or
Benang Kelambu and Benang Stokel Waterfalls
. All the above daytrips will last for an entire day (7/8 hours) and can be planned every day of the week, offering all the flexibility you need when staying on the Gilis. Whichever tour you choose, they all guarantee a splendid day for which you will be picked up from Gili T, Gili Meno or Gili Air in the morning and dropped off again in the late afternoon!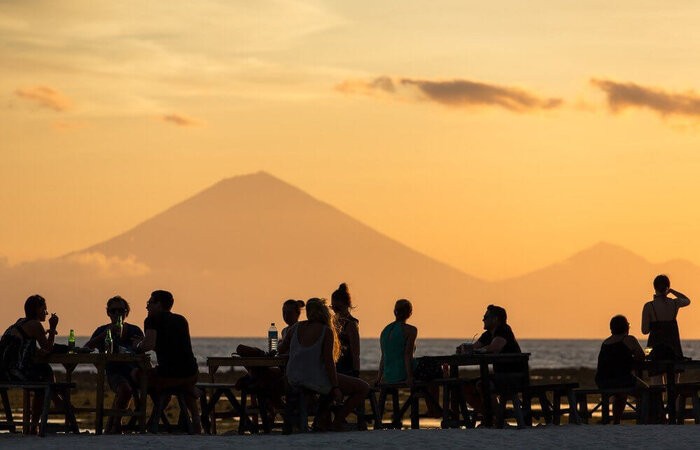 These ten activities are only a handful of all the possibilities offered on the Gilis, but should get you started to say the least! Back to top

About the author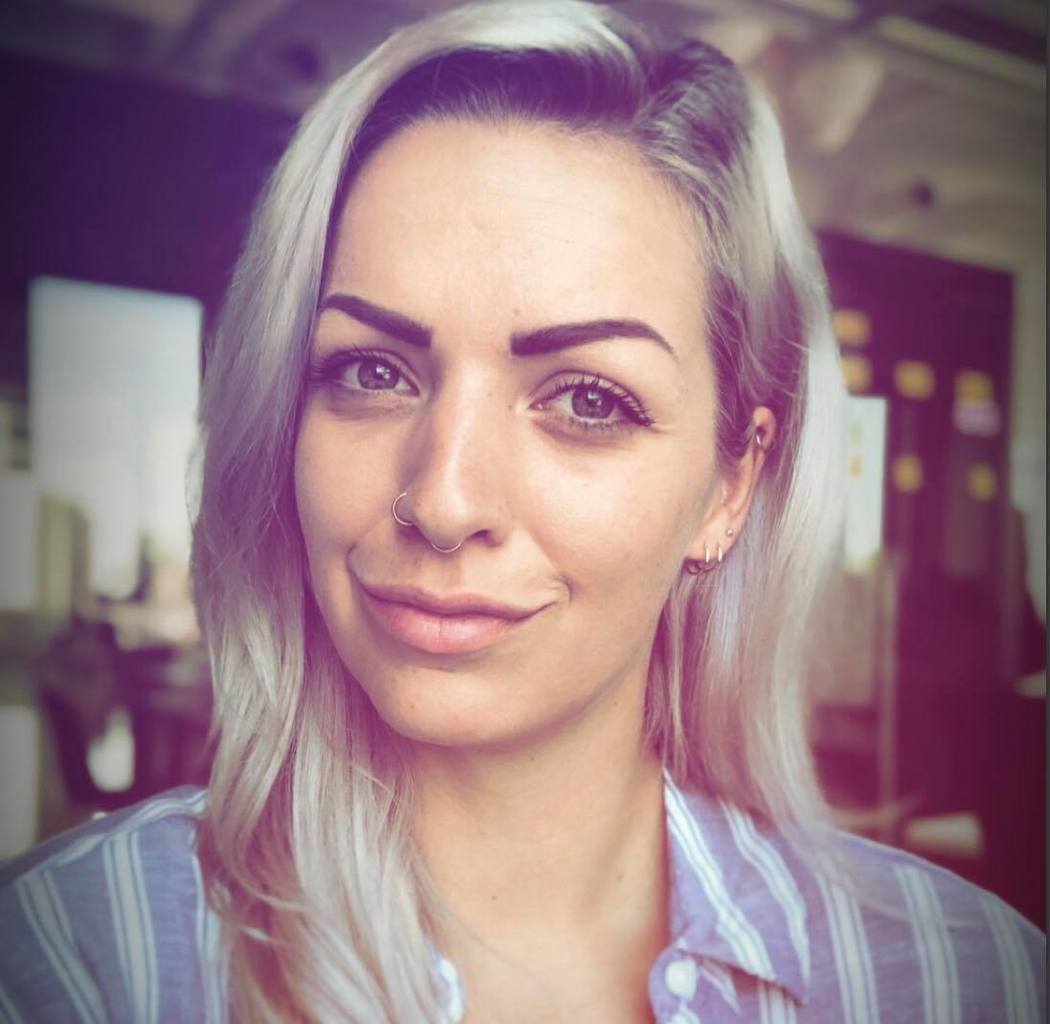 Hi everyone, my name is Kirsten and I'm the
writer behind this blog post. With this blog I'd
like to share my experience with fellow travelers.
If you would like to add to any of my posts or
for questions, feel free to contact me on:
[email protected]
More about the Gili's in our Travel Tips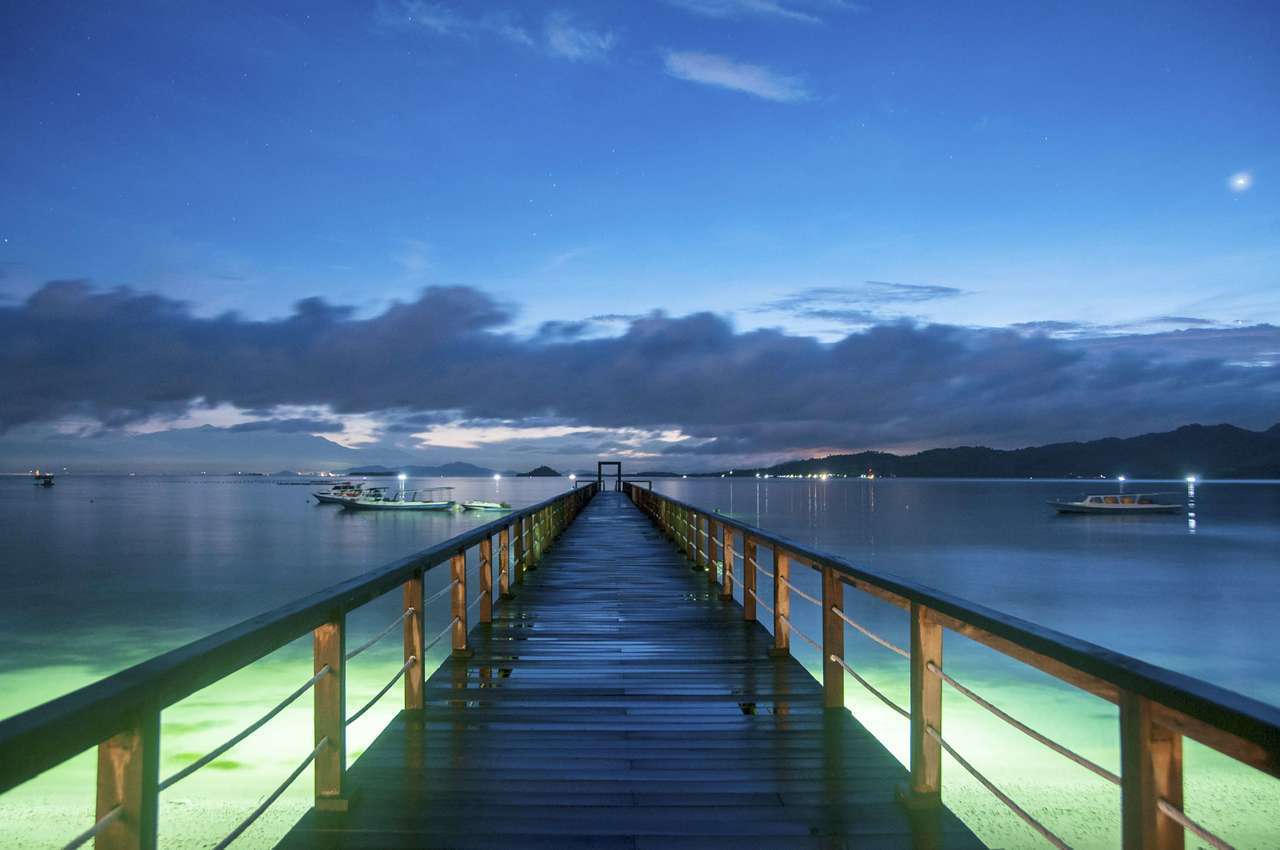 Check out our Gili Islands Activities