Gili Meno Luxury Hotels and Villas
Gili Meno is the most underdeveloped and quiet of the Gili islands and offers a small but lovely selection of luxury hotels in the Gili Islands. Due to its calm and unadultarated nature, you will find the level of luxury development somewhat more basic when compared to the other 2 Gilis, with only a select few exceptions. Prices of Gili Meno luxury hotels and villas usually reflect the level of quality offered. We have done our best to feature the best, luxury hotels in Gili Meno with the very best facilities and levels of service the island has to offer. View other Hotels, Locations and Price Ranges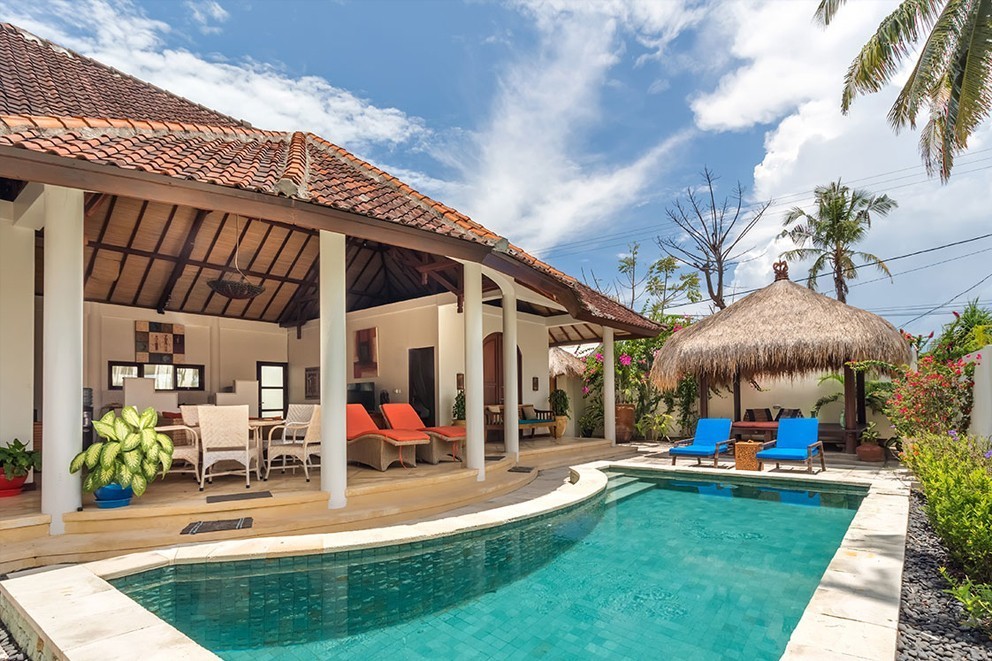 East Village Gili Meno
This Luxury private villa by Kura Kura resort is within a 5 minute walk from the beautiful main Beach. The location is very peaceful and enjoys a cooling ocean breeze. The open plan living area extends to an exclusive swimming pool and Balinese gazebo. The 2 spacious ensuite bedrooms boast walk in closets and are fully air conditioned. Breakfast is provided and a number of extra services or activities can be arranged upon request with the friendly and professional staff.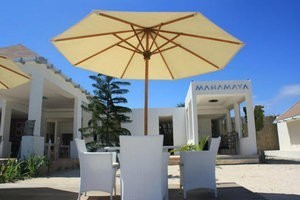 West Coast Gili Meno
'Mahamaya' means ultimate paradise. And that's exactly what you'll find at this gorgeous, eco-friendly resort. The perfect, tranquill, luxury beach destination on the idyllic island of Gili Meno, offering beach front Villas and pool view Suites. Mahamaya is currently the highest quality resort on Gili Meno by quite a stretch.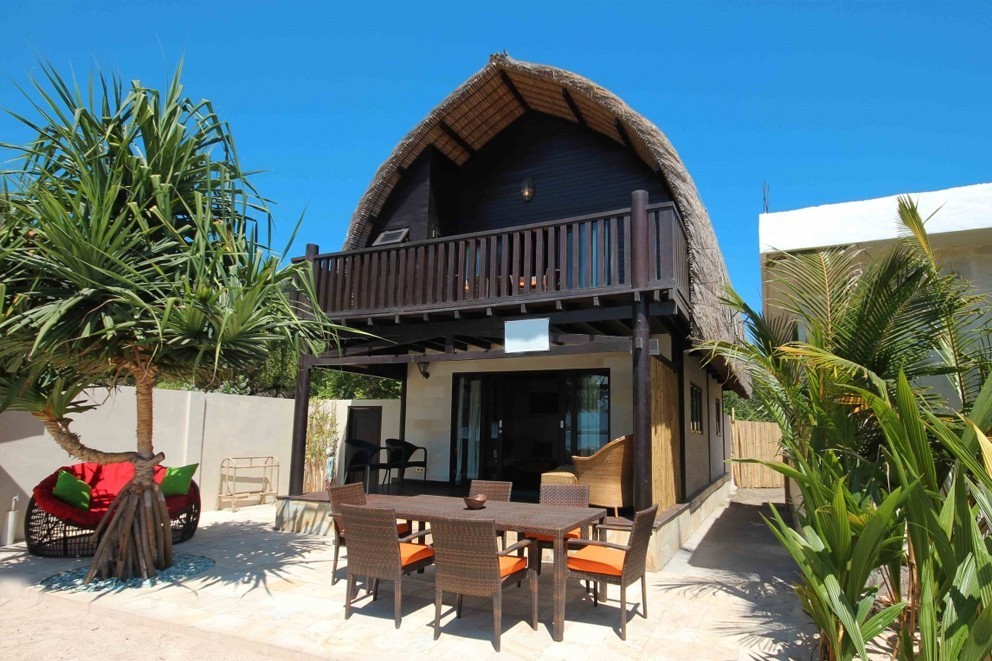 East Beach Gili Meno
Magnificent beachfront location, perhaps the best on the island. Private villa with large ground floor living room, featuring rattan peel sofa (sleeps 2)and great home entertainment. Upstairs bedrooms boast balconies, with breathtaking views over Mt. Rinjani and the ocean from the master bedroom. Airconditioned throughout. In front of the villa a beachside Gazebo will be reserved for Villa occupants. Mojo resort facilities such as the restaurant and spa are directly adjacent.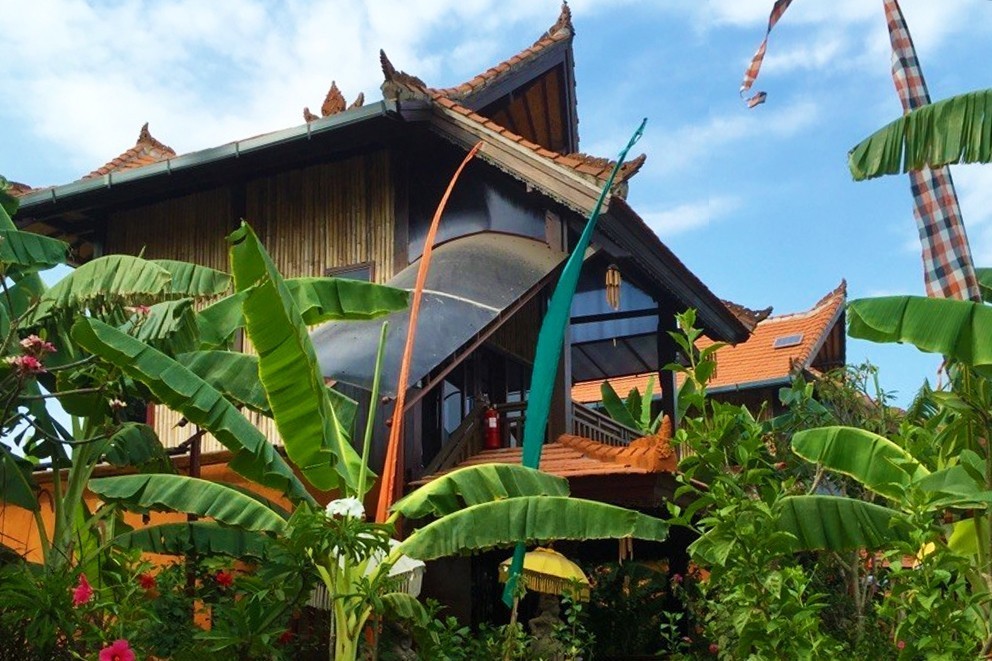 North Gili Meno
Situated near the quiet north coast of Gili Meno, about 100m from the beach, Mahogany Cottage boasts beautifully crafted (Balisnese Style) air-conditioned rooms with free WiFi throughout the property. Guests can enjoy the on-site restaurant, little Bali. Rooms come with a flat-screen TV and private bathroom. Free use of bicycles is available. One of the best places to stay on the island!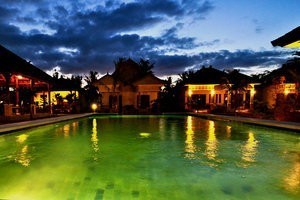 South East Gili Meno
This great resort plays host to 10 luxury bungalows set in a private tropical garden, just a stones throw away from the crystal blue waters of the Gili islands. Some of the best accommodation available on Gili Meno at very reasonable prices.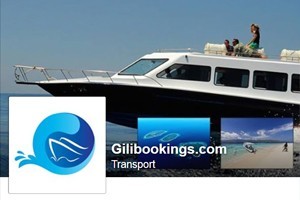 We regularly add and update our top reccommended Gilibookings.com hotels and accommodation listings - so stay tuned by liking and following our facebook page.
Also check out our great discount voucher program to help save you $$$ during your stay in the Gili Islands!
All our luxury hotels in Gili Meno come with a "Best Price Guarantee" offered in partnership with our affiliates Agoda.com and Booking.com - the world's fastest-growing online hotel platforms - to ensure we bring you the very best rates. For more information about any of our selected hotels, or to check live room availability and prices, just click on the "More Info and Rates" button by your preferred property. You'll instantly be re-directed to our partners' website where you can make an online booking via their secure system, and get immediate confirmation. You'll also be able to search for other mid-range and budget properties.