Activities, Packages and Attractions
Booking activities in Bali, Lombok, Lembongan and the Gili Islands is easy. All the possibilities are listed below, check prices, info and book online. Any questions? Take a look at our how to book page and feel free to contact us. Bali and the Gili's offer a wide range of land and sea based activities to enjoy!
Cooking Classes activities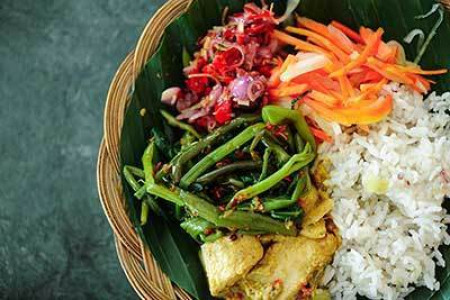 Rating
Location: Bali
Duration: 3 Hours 30 Mins
Categories: Cooking Classes, Food & Drink
Adult: $28.50
(US Dollar)
More info »
How to book: Follow the below easy steps to book the best Gili Island packages today: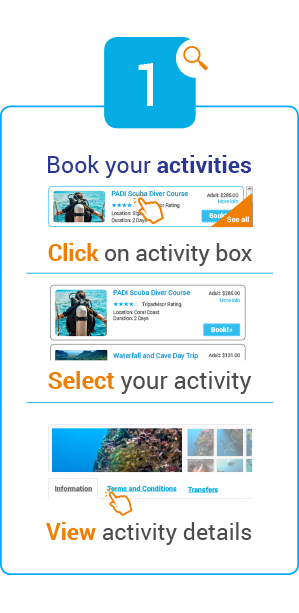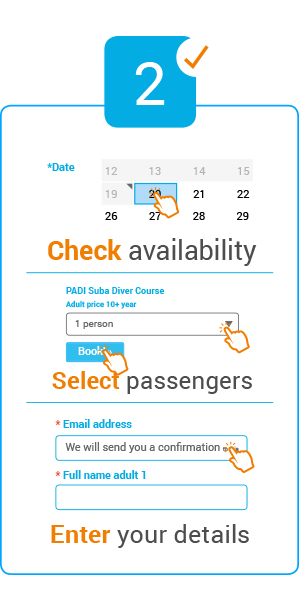 Gilibookings works with the best and most trusted local activity and tour providers to ensure you can enjoy the perfect holiday. When you book in advance with us online, your booking is immediately confirmed by us and the local activity or tour operator will also re-confirm the details with you within 24hrs so you have all the info you need before your trip.
PLEASE NOTE: All activity and package bookings are subject to availability. Ground staff will receive your booking and reconfirm within 24hrs. Occasionally, the dates and/or times selected may no longer be available. In such cases, every effort will be made to accommodate you with a date change or alternative option. Otherwise a full refund is provided.