Blog

»

Balinese silent day & Covid-19 lockdown
In these unusual times, where half of the Global population is undergoing a Coronavirus lockdown, we can learn from Balinese culture to slow down, embrace the simple things in life, reconnect with our family, nature, and ourselves.
On the 25th of March this year, in Bali, locals celebrated Nyepi Day, the island's New Year's Day, or "Silent Day". On Nyepi Day, Balinese people stay home and reflect on the past and coming year. Every year the Day of Silence is celebrated on a different date, following the "Saka" calendar, based on the phases of the moon. Although Indonesia is a Muslim country, Bali is the only remaining island in Indonesia with a Hindu majority.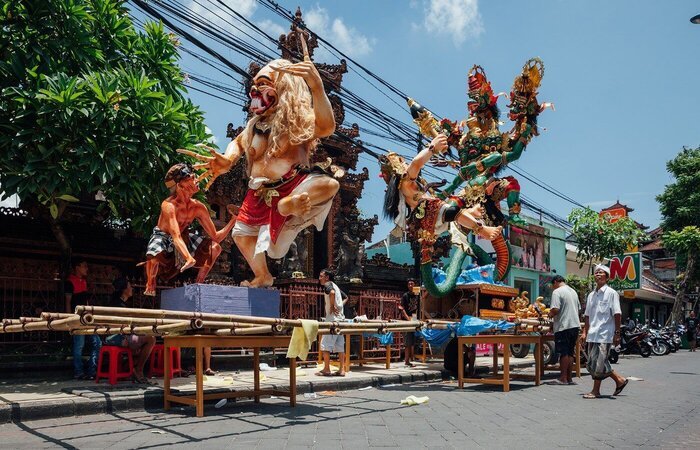 Preperations for Nyepi day of Silence
Celebrations start three days before Nyepi Day, with Melasti, a purification ritual. Locals parade Balinese God Symbols in a procession to the sea. These sacred images are ritually cleaned and purified by the water. This is an invitation to purify oneself of all the bad things in the past and throw it to the ocean.
At noon on the eve of Nyepi, Balinese practice the tawur agung. Animal sacrifices, raw meat, eggs, and liquor are offered to demons. Loud music is being played to attract demons and get them to leave. The idea is to pay off the demons that accumulate during the year.
Locals parade through the streets with their ogoh-ogoh, a huge effigy made from bamboo and papier-mâché in the shape of a demon. Those effigies are burnt before sunrise to symbolise all evil leaving ahead of the New Year. Gamelan bands play percussive instruments while people practice the ritual of pengrupukan to create a balance between mankind, nature, and gods. They brush burning dried coconut leaves against the base of every building.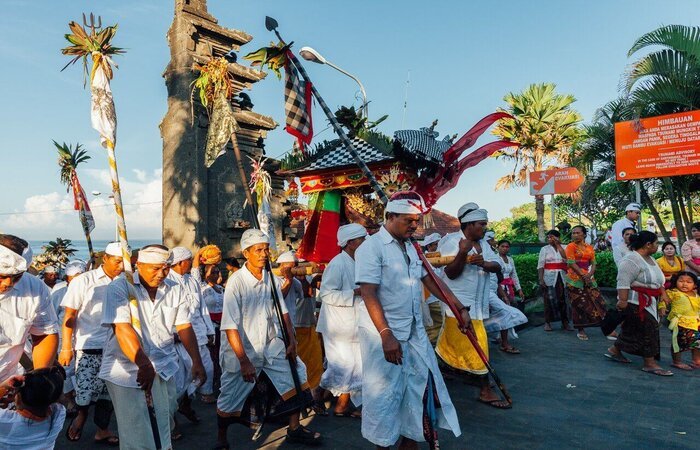 Coronavirus in Bali
This year, the pre-Nyepi celebrations were heavily scaled back due to the Coronavirus restrictions. Ogoh-ogoh were only allowed to be shown around the local community that made them and without parade. Some protested as they put a lot of effort into their effigies but most understood due to the current situation.
While lockdown is a choke for many societies, the Balinese at least have the experience of their annual silence every year on Nyepi Day to compare it with. They stay home, with no fire, no lights, no work, and no entertainment. Businesses close, airports shutdown. Some locals even fast and do not speak.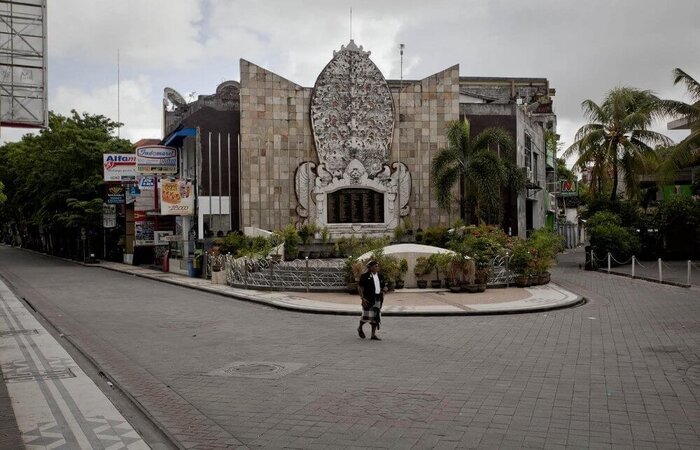 The reasons for this Day of Silence are multiple. Traditionally, it is believed that if demons decide to return to the Island after being cast out in the days leading up to Nyepi, they will think the island is deserted and leave. But it is also a day to reflect on the past year and set new goals for the year to come. It is the Day to find the silence to meditate. This tradition helps to be more productive going forward. It allows people to reconnect with their families without distractions.
This year Nyepi was extended for an extra day and with the social distancing measures, benefits continue to apply: people turn to their family, parents teach their kids traditions and skills not often taught in a classroom.
Nyepi Day is also proven to be good for the environment. Even if it only lasts 24H, air and sea pollution levels come down. This regenerative effect on the natural environment is now becoming even starker during Covid-19 measures that continue to prevent inbound international travel to the island.
For the latest updates on Coronavirus in Bali and when travel restrictions will be lifted, check out our dedicated page here.

About the author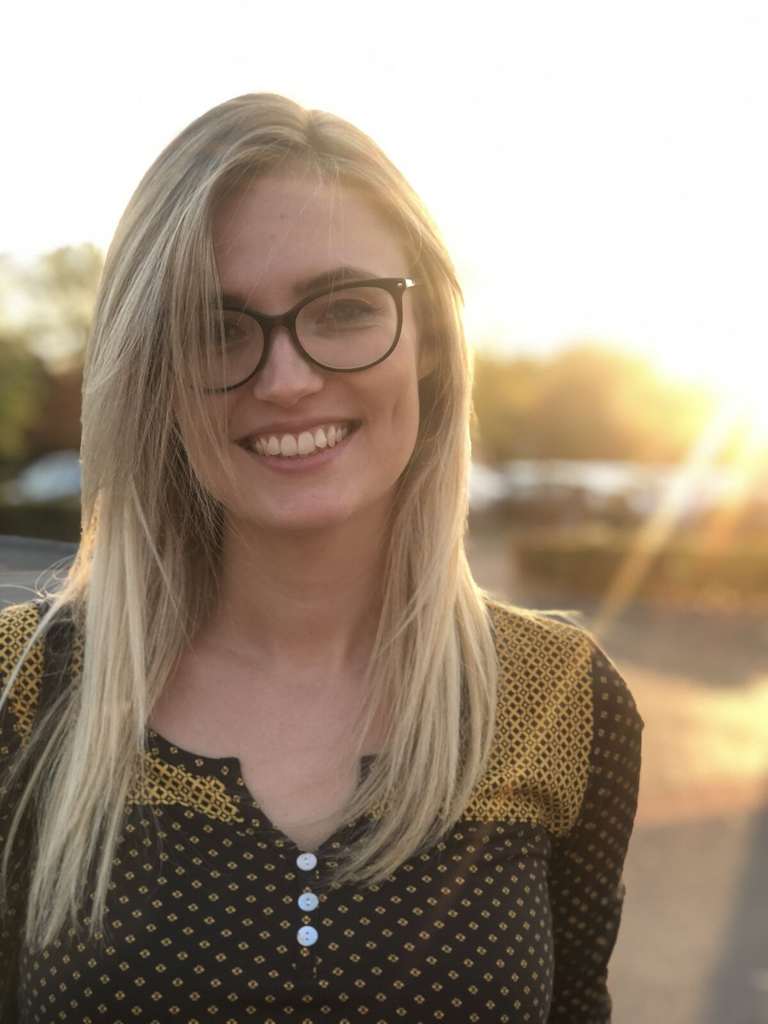 Hi! I'm Axelle, the Gilibookings.com
writer of this blog post.
If you have questions or feedback, feel free to contact me on:
[email protected]
Read more about Bali in our Travel Tips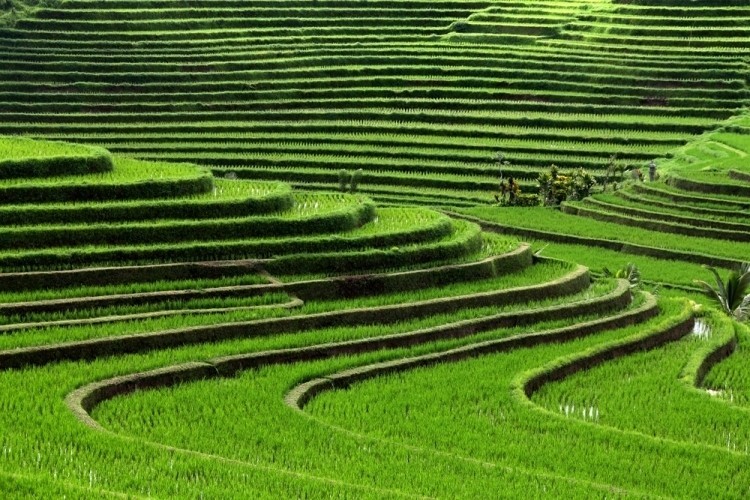 Check out our Bali Activities