Blog

»

My Nusa Penida Day Trip


Viewpoint Atuh Beach Nusa Penida
I recently visited Nusa Penida and absolutely loved it. Nusa Penida is an island just South of Bali which is very easy to reach by fast boat. Penida is quiet compared to Lembongan and Bali as it is considerably less developed. However there is plenty to see and do!
What can you find in this guide:
Nusa Penida general info
From Bali to Nusa Penida
Getting around Nusa Penida
Things to do/see on Nusa Penida
Summary
Nusa Penida Island
The island offers a main strip going from the West up to the North, apart from that there isn't much development (which I personally loved). Along the main strip you will find some small shops, tour providers, dive shops and places to eat & drink (Warungs). It is recommended to take enough cash as there are almost no ATM's on the island. My favorite spot to eat was Penida Colada (the coconut pancakes are to die for!). Surrounding Penida are some great places to dive (or snorkel) such as Manta Point, Crystal Bay, Toyapakeh (Mola Mola fish) and some good locations for drift diving.
Book a dive in Nusa Penida here: Diving Nusa Penida with Blue Corner Dive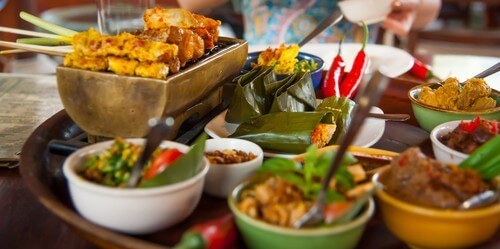 Local Warung Nusa Penida
How to get to Nusa Penida
From Bali it is only a short trip over to Nusa Penida by fast boat. There are several departures throughout the day which you can choose from, I would recommend booking with El Ray for the best budget options from Bali to Nusa Penida. They offer a service with and without pick-up on Bali from most places in South Bali and you can book their tickets through www.gilitickets.com. If you're looking for the best quality service I would recommend going with Gili Getaway, they operate from Bali Serangan to Lombok via Lembongan and Penida once a day. You can find more info regarding their service on our website.
Book your premium tickets with Gili Getaway from Bali to Nusa Penida here: Bali to Nusa Penida
Find budget tickets with El Ray from Bali to Nusa Penida here: Bali to Nusa Penida
"Almost all other roads are very(!!) bumpy with the occasional stretch of asphalt here and there providing some time to recover from the previous 25 minutes of turbulence."
Nusa Penida Island Tour
The roads on the main strip are decent all the way up to the north. Almost all other roads are very(!!) bumpy with the occasional stretch of asphalt here and there providing some time to recover from the previous 25 minutes of turbulence. However, Penida offers some amazing viewpoints and things to see which are worth the bumpy ride for most tourists. It is good to know that these are all located quite far from the main strip. I went to a couple of viewpoints and yes, they are definitely as pretty as the pictures on instagram. What you really need to ask yourself is: 'How are you going to explore Penida and how much time do you have?'. By scooter it is only recommended if you're an experienced driver due to the bad road conditions (it is faster than by car) and by car it's quite bumpy but more comfortable as you will likely have AC and don't have to worry about where to go (a driver for the day will cost you around 600.000IDR).
You won't have a stable phone connection while on Penida so it is worth downloading google maps offline if you decide to go by scooter. There is often only one way to and from the viewpoints which means you will travel back mostly on the same bumpy road. Nevertheless, Kelingking Beach, Broken Beach, Angel's Billabong and Crystal Bay are well worth a visit and I will explain how to get there so you can prepare for what's to come.
Book your guided tour to Kelingking Viewpoint, Broken Beach, Angel's Billabong and Crystal bay on Nusa Penida here: Nusa Penida West Tour
Things to do/see
The closest place to see from the main strip is Crystal Bay. It's around 25-30 minutes by car and if you're looking to spend a nice chill day snorkeling with a few Warungs nearby for drinks and food, this is the place to be. The snorkeling is great with loads of sea-life, fish, turtles and beautiful corals. It's located inside a bay which means you can go quite far out and there is a stunning rock formation in the middle of the bay with a shrine on it which makes the view even better. You can rent snorkeling gear at the beach and they have sunbeds, it can get quite busy here during the day.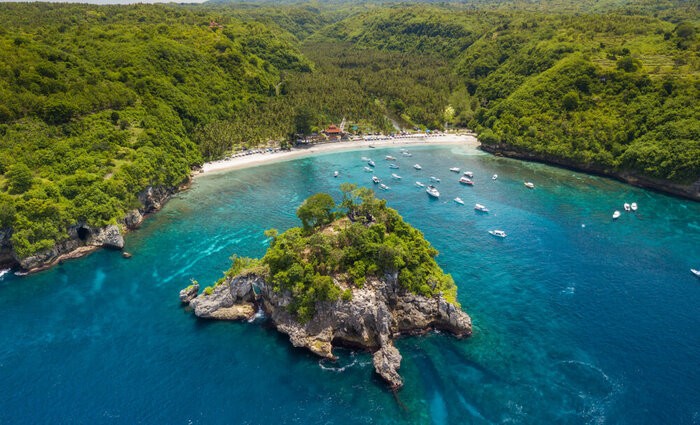 Crystal bay Nusa Penida
"

I went to a couple of viewpoints and yes, they are definitely as pretty as the pictures on instagram."
One of the most photographed beaches on Nusa Penida is Kelingking Beach. From the main strip to Kelingking will take you around 1-1,5 hours by car (not 46 minutes like Google Maps states) due to the poor road conditions. Especially if you're going by scooter you need to realize that you will be out in the open sun for most of the drive there and it is not a pleasant ride. There are some signs along the road which will ensure you go in the right direction and when you arrive you will need to pay a small fee for parking. From the parking lot you will walk down a path passing 2-3 warungs and then you'll already be able to see the stunning viewpoint. From the viewpoint you can go down a (steep) path, around 30-40 minutes, to Kelingking Beach which is absolutely amaziing as well. Keep in mind, you will need to go back up the same steep path but at least you can grab a cold refreshing drink at one of the warungs when you've made it back up.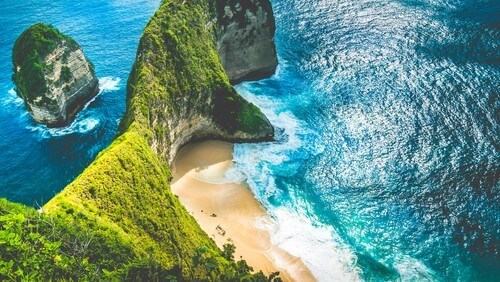 Kelingking Beach Nusa Penida
From the main strip to Angel's Billabong and Broken Beach is around 1,5-2 hours (again, not 1 hour like Google Maps states). The roads remain very bumpy throughout most of the trip and for parking you have to pay a small fee. You can then walk up to the Warung to ascend down to Angel's Billabong or you can directly head over to Broken Beach (path on the left) and then make your way to Angel's Billabong. If you want to swim/take a picture in Angel's Billabong I would recommend doing this when the ocean is quiet (e.g. very early in the morning). The water gets rough so if the locals tell you to not go in, please listen (there have been fatal accidents!). Broken Beach is stunning any time of day however keep in mind you cannot ascend here, which means no swimming. There are some small local shops along Broken Beach viewpoint and there is a bigger Warung just next to Angel's Billabong where you could stop for some food and refreshments.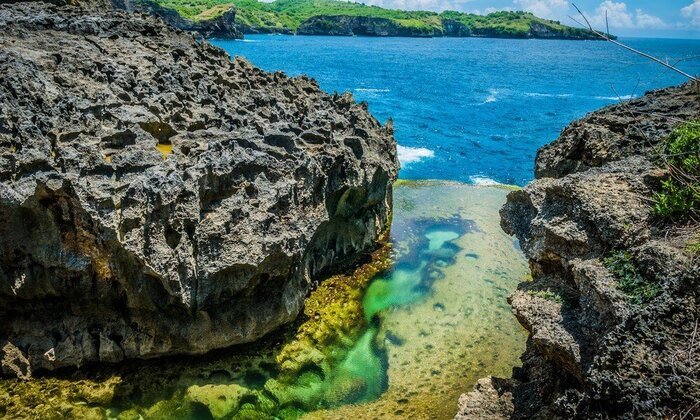 Angel's Billabong Nusa Penida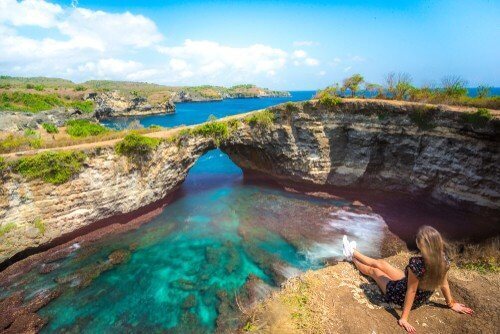 Manta Point is obviously a great place to spot.. Manta rays! However, I wouldn't drive there as the drive there is very long and bumpy and you can only view manta's from up above as it is quite impossible to climb down to where the water is. If you wish to see Manta's I would recommend booking a snorkeling/diving trip as you get to see the whole coast from the boat and actually snorkel up close with the Manta's (the tour guides often know where to find them).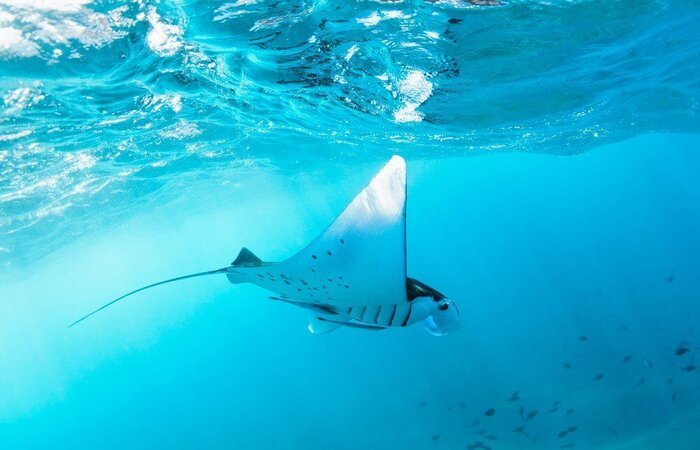 Manta point Nusa Penida
Other places you could visit (which I haven't) are Attu Beach, Gamat Bay (snorkeling), Tembeling beach & forest, Rumah Pohon Tree House, Peguyanan waterfall, Tembeling natural pool and a visit to the dark spirited temple Pua Dalem Ped.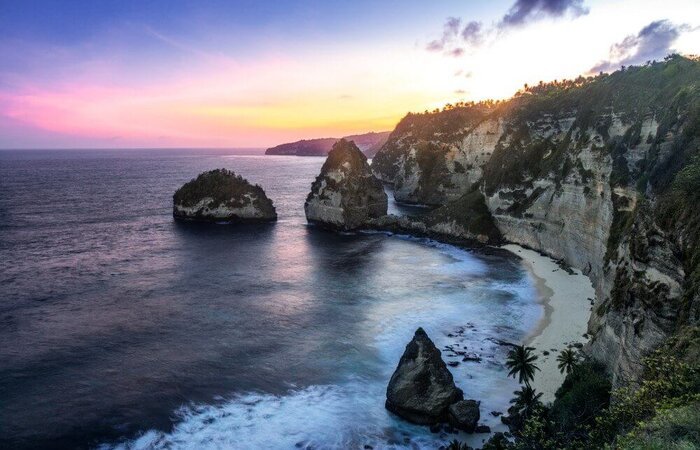 Atuh Beach Nusa Penida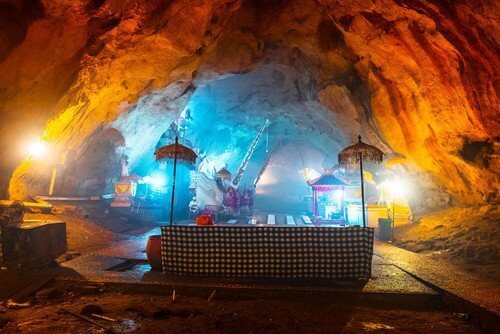 Pua Dalem Ped Temple Nusa Penida

To summarize
Penida is a quiet island (especially in terms of nightlife) however it is quite big and has enough places where you can eat, drink and relax. Exploring can take a bit longer than expected due to the poor road conditions. However, the viewpoints are amazing, the snorkeling is awesome and I loved that there were less tourists on the island (compared to Lembongan/Bali). Rent a scooter and have a drive along the main strip by scooter and have some food at Penida Colada - I miss the coconut pancakes there!
Tip: Download Google Maps offline, take enough cash (almost no ATM's) and bring a sarong to protect yourself from the sun, to lay at the beach and for entering a temple.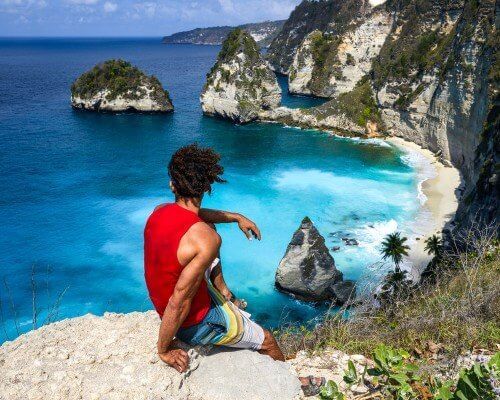 Dream Beach Nusa Penida

About the author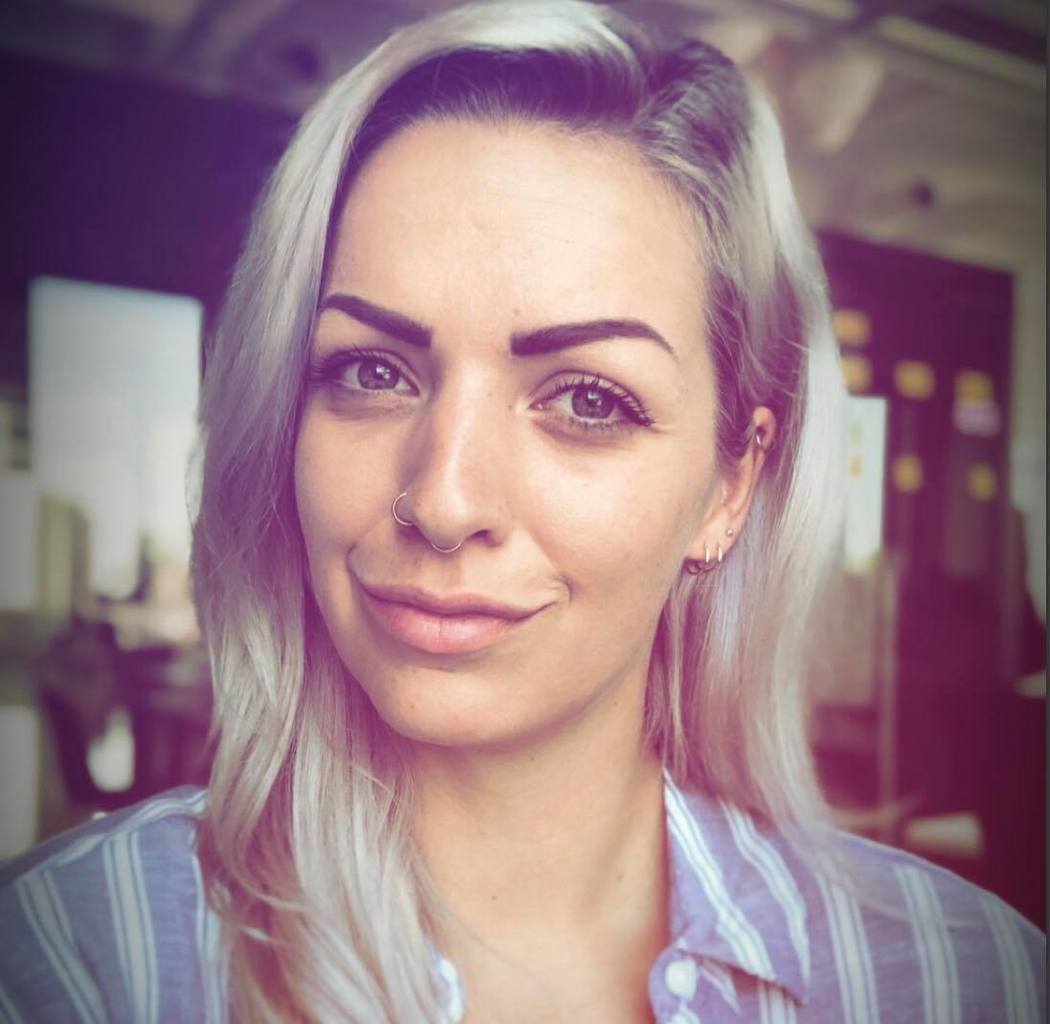 Hi everyone, my name is Kirsten and I'm the
writer behind this blog post. With this blog I'd
like to share my experience with fellow travelers.
If you would like to add to any of my posts or
for questions, feel free to contact me on:
[email protected]
Book a guided tour on Nusa Penida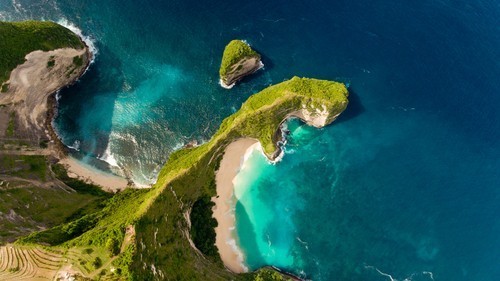 Book a dive with Blue Corner Dive Penida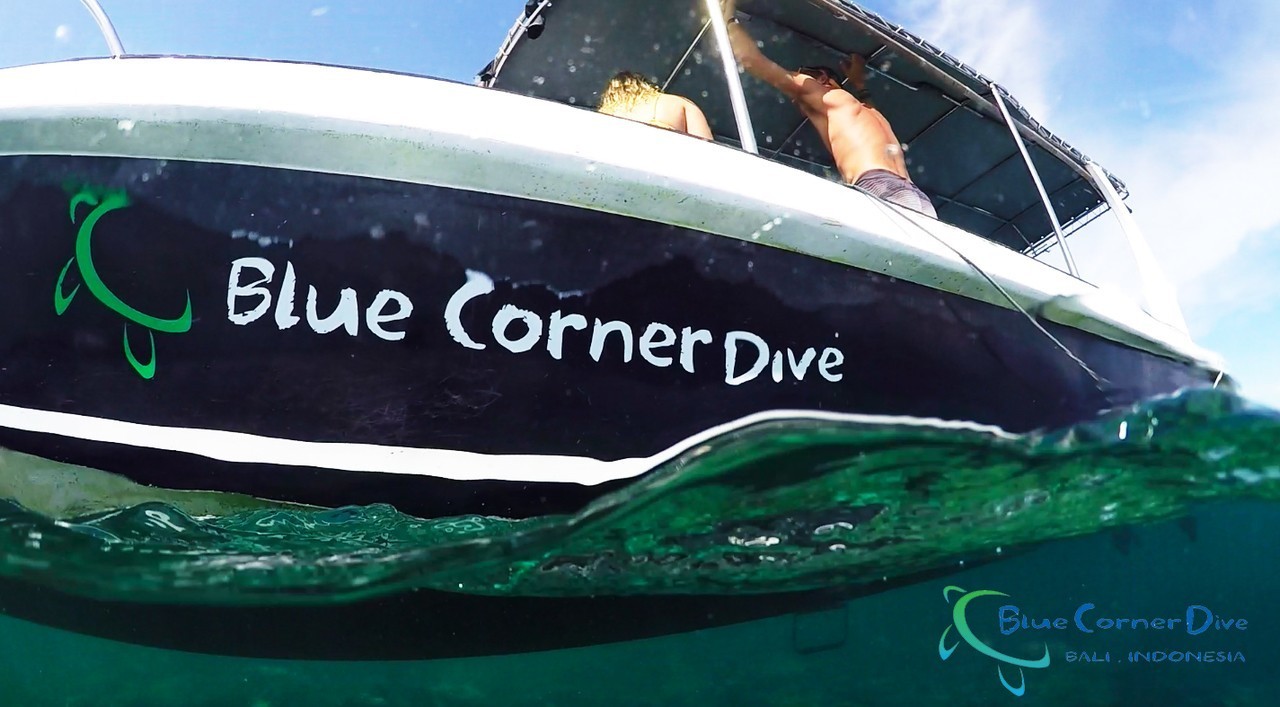 Read our
Penida Travel Guide