Bali Overview
With its varied landscape of hills and mountains, rugged coastlines and sandy beaches, lush rice terraces and barren volcanic hillsides all providing a picturesque backdrop to its colourful, deeply spiritual and unique culture, it's no wonder Bali has become known as the Island of the Gods. Whether you're back-packing through Asia, on a family holiday with the kids or out to soak up some luxury, Bali has something for everyone. From lounging on the beach, world-class surfing, cultural, historical and archaeological attractions, you can find it all on Bali.

If you want to be where all the action is, the Kuta/Legian/Seminyak area has the highest concentration of low to mid-range accommodations as well as the biggest selection of shops, restaurants, nightlife and entertainment venues. If you decide to make a trip to other islands such as Lombok or the GIli's, pickup is usually included with your boat tickets when you stay in these areas. More information on fast boat tickets is found on the Gili fast boat page.
The beaches here are popular for surfing, which makes it less than ideal for anything else. If you want to swim, windsurf or just lie on the beach, or are looking for relaxation rather than parties, then you might want to consider Sanur on the east coast, or venture further afield to Lembongan island. There are also plenty of exciting and fun water and land based Bali activities, ranging from white water rafting and hiking to cultural and culinary tours.
If you're looking for something more upmarket you may end up at Nusa Dua - where several big hotel chains and the most well-known golf course are located – or perhaps Jimbaran bay with its high-end resorts. If you have the time, you may want to explore the gorgeous Balinese highlands, taking in the scenery in and around the mountain arts colony of Ubud, dive the wreck of the USS Liberty in Tulamben or experience the sunrise of a lifetime from the top of one of Indonesia's highest volcanoes, Mt. Agung, towards Amed.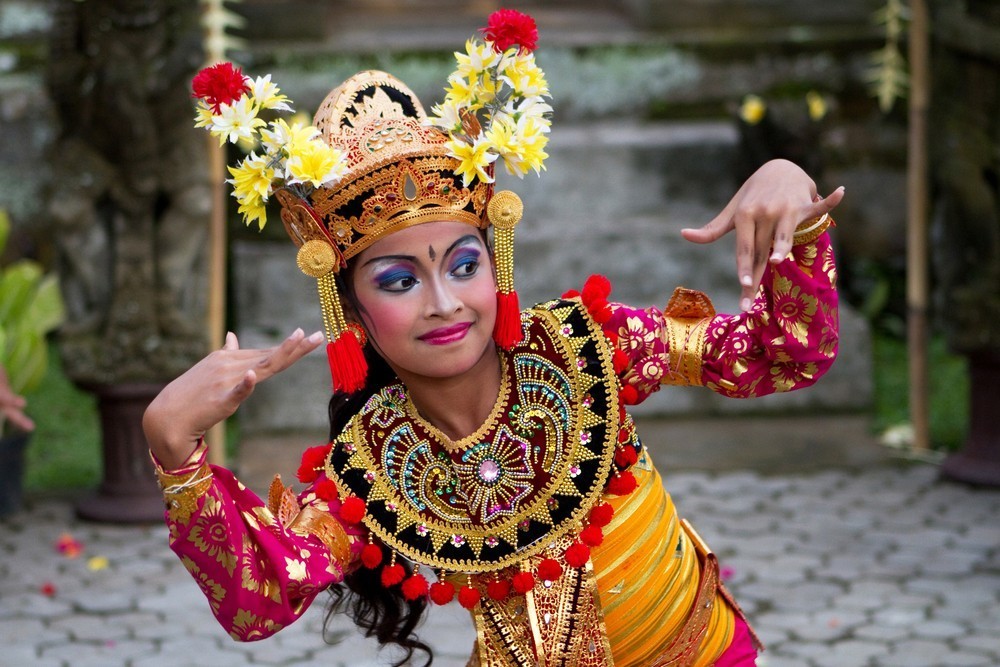 BEST PLACES TO VISIT IN BALI
Ubud – Located in the southern hills of Bali and surrounded by lush rice terraces, Ubud is one of the island's most talked about spots. Ubud is home to the island's thriving arts scene as well as being recognized as a centre for rest and relaxation. There's plenty of reasonably priced guesthouses and hotels as well as several well-appointed spa resorts. This is the place to see a kecak or other traditional dance, browse the art market for local handicrafts, or just chill out. Renowned as the cultural centre of Bali, the warm and welcoming atmosphere of this town makes it easy to immerse yourself in Balinese life, whilst the surrounding countryside affords great opportunities for exploring on foot. And if you don't have time to join one of the professionally run cooking classes, make sure you at least enjoy some great food at one of the many world-class restaurants.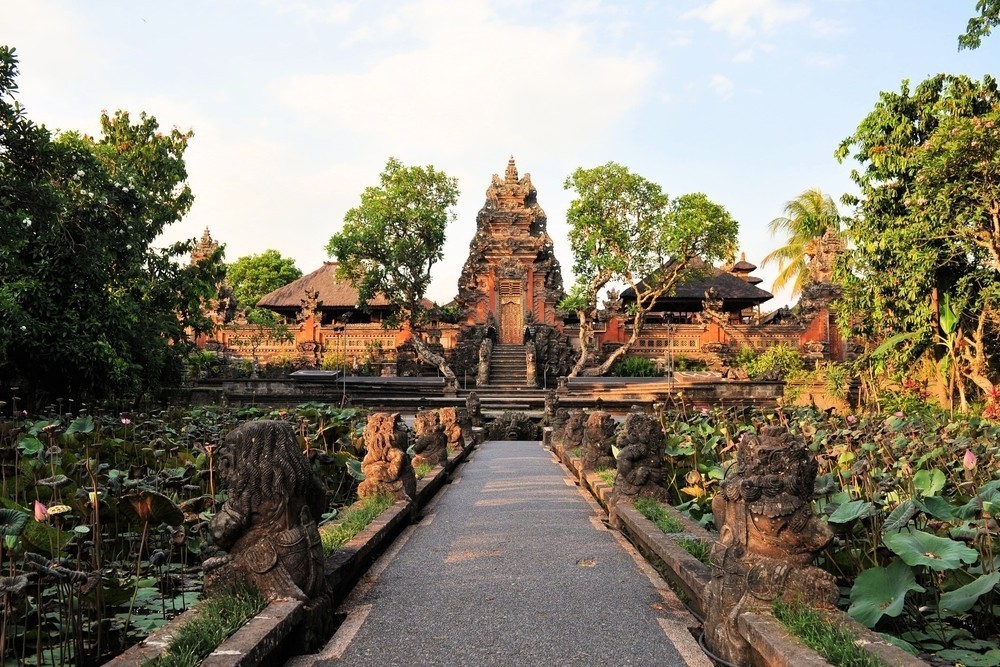 Jatiluwih – Some of the most stunning rice terraces can be found near this village on the slopes surrounding Mt Batukaru.
Tanah Lot – Built on a small rock in the sea, this Hindu temple is one of the seven sea temples around the Balinese coast. At the base of the island, poisonous sea snakes are believed to guard the temple from evil spirits and intruders. For the best views visit at sunset!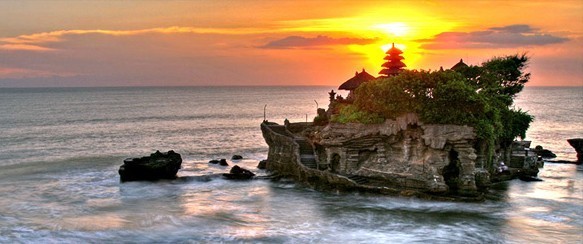 Mount Agung – At 3,142 metres above sea level, this active volcano is Bali's highest and most sacred mountain. Sunrise from the crater rim is a sight not to be missed, and on a clear day you can even see Mount Rinjani over on Lombok! It's also home to the Mother Temple of Besakih – nominated as a World Heritage Site this is Bali's largest, holiest and most important temple. Organised treks can be booked [locally/through most tour operators] and require a reasonable level of fitness.

Monkey Forest Sanctuary – Centrally located in Ubud, this nature reserve and temple complex is home to over 300 Balinese long-tailed macaques. Wander the paths of this sacred rain forest to discover Hindu temples, tranquil ponds and of course monkeys. Make sure to watch your belongings and not to wear shiny things like earrings and sunglasses as the monkeys will grab them!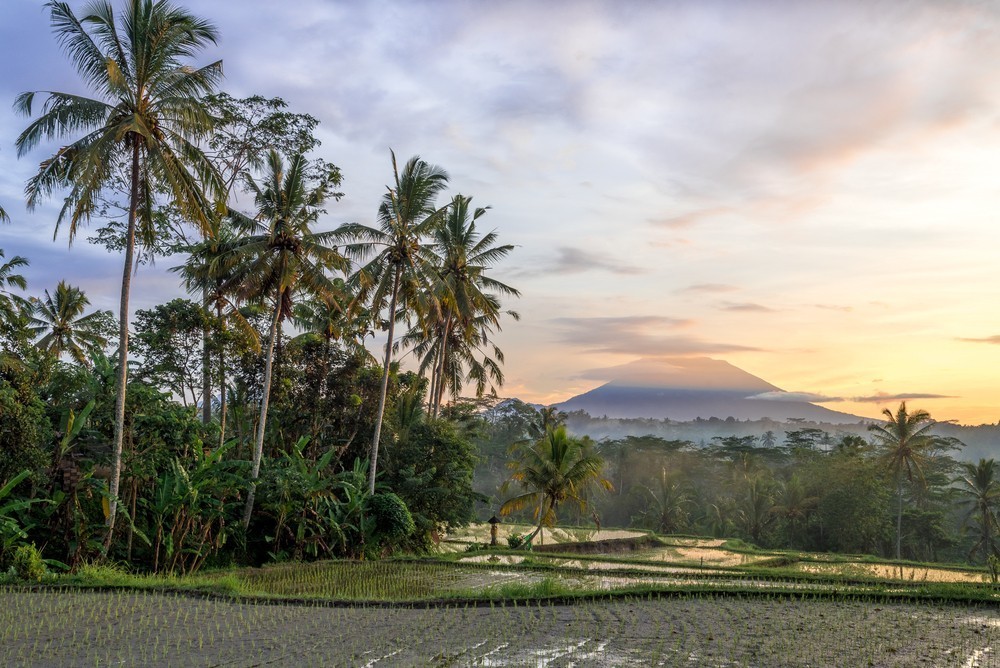 The Water Palace of Tirtagangga – Covering over 1.2 hectares, these water gardens are a unique mix of Balinese and Chinese architectural styles. Natural springs feed the numerous pools that make up this complex, rich with sculptures, fountains and even a 500 year old banyan tree. The water of Tirtagangga has always been regarded as holy and is regularly used for religious temple ceremonies.

Uluwatu – Cliff-top temple and beachside caves. Protect your belongings when there, for there are monkeys around and their curiosity can sometimes lead to theft!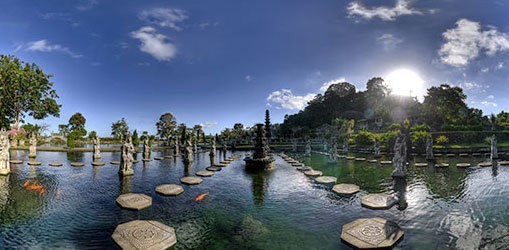 BEST THINGS TO DO IN BALI
Discover secret beaches
Bali's coastline boasts some spectacular beaches and for those willing to venture away from the hustle and bustle of Kuta and Seminyak you're in for a treat!
Head east to Bloo Lagoon for excellent snorkelling and sandy white beaches or maybe try the secluded Balangan Beach down in the south.
If its black sand beaches that take your fancy then Balian Beach, on the west coast, is worth a visit. Alternatively if you'd prefer to see how Bali beaches were 50 years ago, low-key Pandawa Kutuh Beach is a true gem!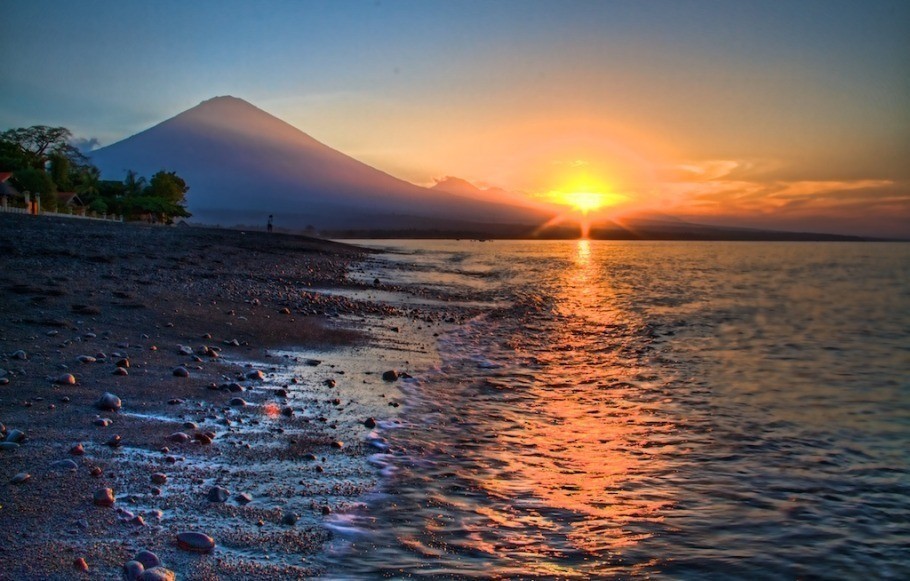 Learn to surf
Hailed by many as a surfing mecca, there's no better place to learn to surf than in the waters around Bali. With several surf schools to choose from (mainly on Kuta beach), professional instructors will soon have you experiencing the thrill of surfing the waves.
Swim with dolphins
Bali Dolphins offer unique dolphin encounters in their floating sea-pen off the coast near Sanur. You'll get to experience the thrill of close-up contact with these incredibly friendly marine mammals as well as learn more about them and their delicate aquatic environment. Group sizes are kept small so it's best to book well in advance for this once-in-a-life-time experience!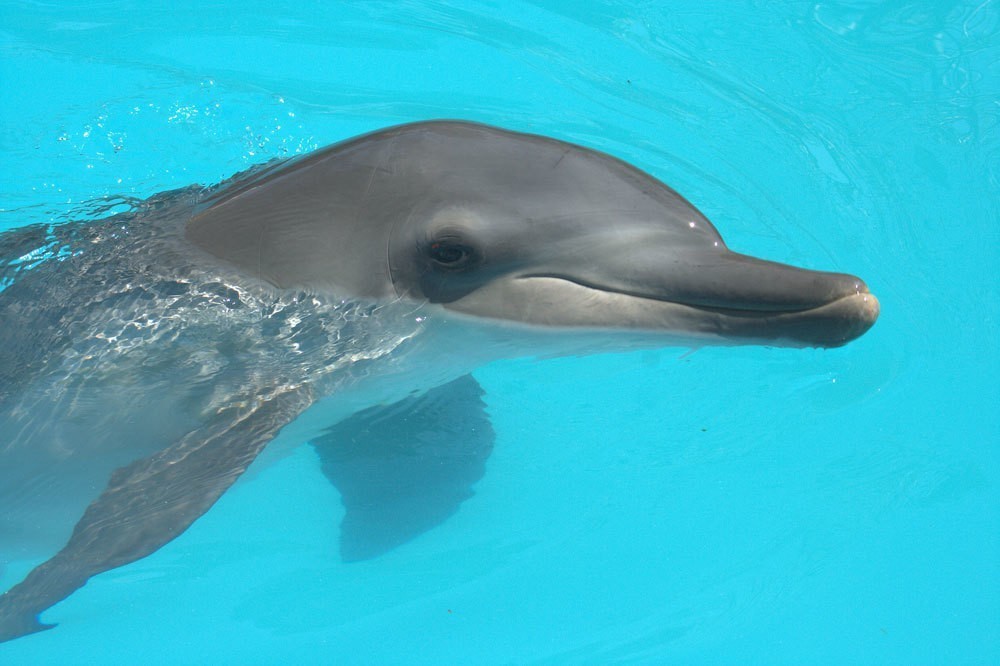 Learn to cook Balinese cuisine
Discover the secrets of this extraordinary cuisine by taking part in a professionally organised cooking course. We reccommend Bali Asli culinary experiences where the location and wonderful views are some of the best that Bali has to offer. Taste the delicious food at the restaurant, embark on a memorable culinary or mountainbike journey or attend an authentic cooking class for hands-on lesson in preparing and cooking some of Bali's famous dishes – Gado-Gado, Sate Ayam, Nasi Kuning and Pesan be Pasih to name but a few.
Get wet at a waterpark
Whether you're looking for a fun-filled activity for all the family or just somewhere to cool down from the midday sun, a trip to Waterbom Bali has been a favourite Bali attraction for many years. With world-class slides and rides this lush oasis is within easy reach of most Bali hotels, located in the middle of popular Kuta. You'll be thrilled by rides like the Superbowl and Boomerang, travel through a tropical wilderness on the Jungle ride or if you prefer, take it easy on the Lazy River where you can drift through cascading waterfalls and catch your breath before the next adventurous ride.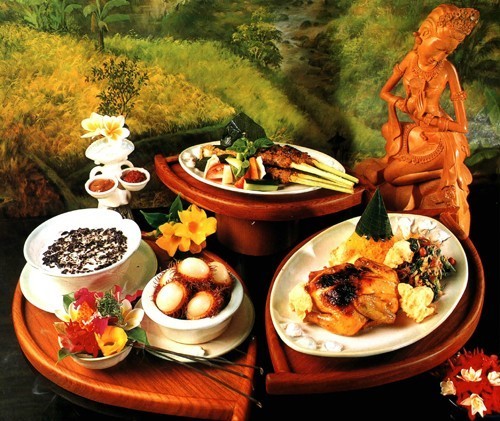 Horse-ride along the beach
For something a little different, why not go horse-riding along Bali's spectacular coastline. The well-established Bali Island Horse offers 1-2 hour guided rides from their seaside stables at Yeh Gangga, located just west of one of Bali's most sacred temples – Tanah Lot.
You can expect to ride through some amazing scenery, passing through traditional Balinese villages where you'll see rice farming, fishing and sea salt harvesting.
You'll get a glimpse of a cliff-top temple, pause at a waterfall and best of all, after riding along the seemingly endless sparkling black mineral beach you'll get the opportunity to swim with the horses in the crystal blue ocean.
Pamper yourself
No visit to Bali would be complete without a little pampering at one of the island's many spas. Most hotels and resorts will either have an in-house spa - offering a range of treatments - or some form of massage service. The real Spa and Massage center of the island is Ubud, but beware - quality of services vary wildly. You usually get what you pay for - though prices are always cheap when compared to western norms, especially when you consider the generous length of time given to treatments!
Alternatively, you could visit somewhere like Body Works (Seminyak) – whose range of all-body treatments, massages, facials etc. has set the standard for day spas in Bali. If it's purely a traditional massage you're after then the highly recommended Yari Menari (Seminyak) is awesome! You will need to book both in advance. Travelers can enjoy a special offer when booking a fast boat ticket with Gilibookings.com.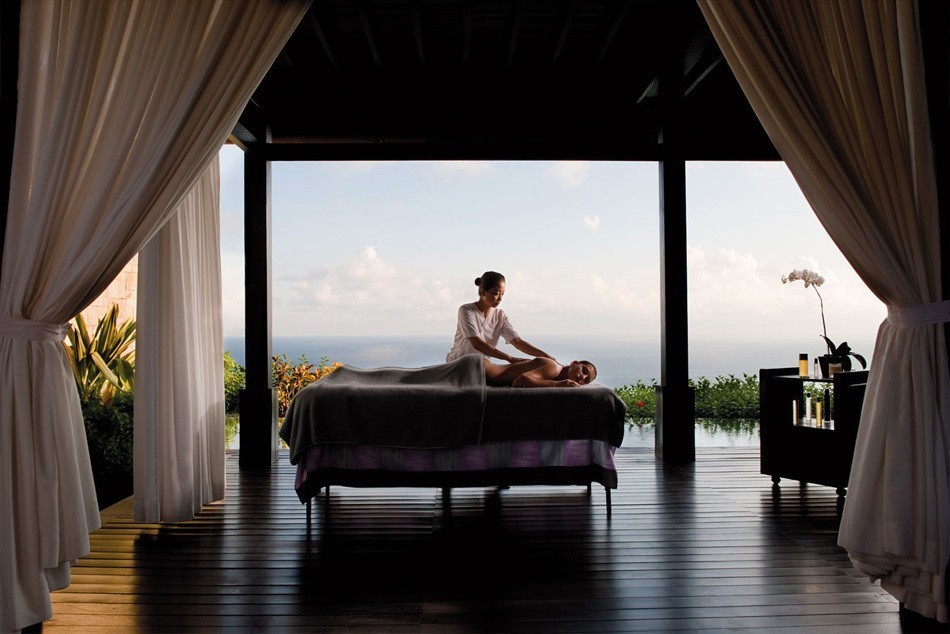 Visit Bali Bird Park
Encounter thousands of tropical birds on a family day out. The park makes use of indigenous plant life to recreate natural habitats of the various species. Experience the jungle themes of Far East Indonesia, Sumatra and Papua and discover the native birds from these remote locations. 15% off entrance fee when you book a fast boat with Gilibookings.com!
Swing from the tree tops
For a great day out with the kids and for anyone with a head for heights, the Bali Treetop Adventure Park offers an exhilarating experience for all the family. Follow the various circuits over suspended bridges, spider nets, Tarzan jumps, Flying-Fox, Flying Swings, and many more fun challenges. Your Patrol Guides will explain how the circuits works, how to use the safety equipment, and provide all necessary safety instructions.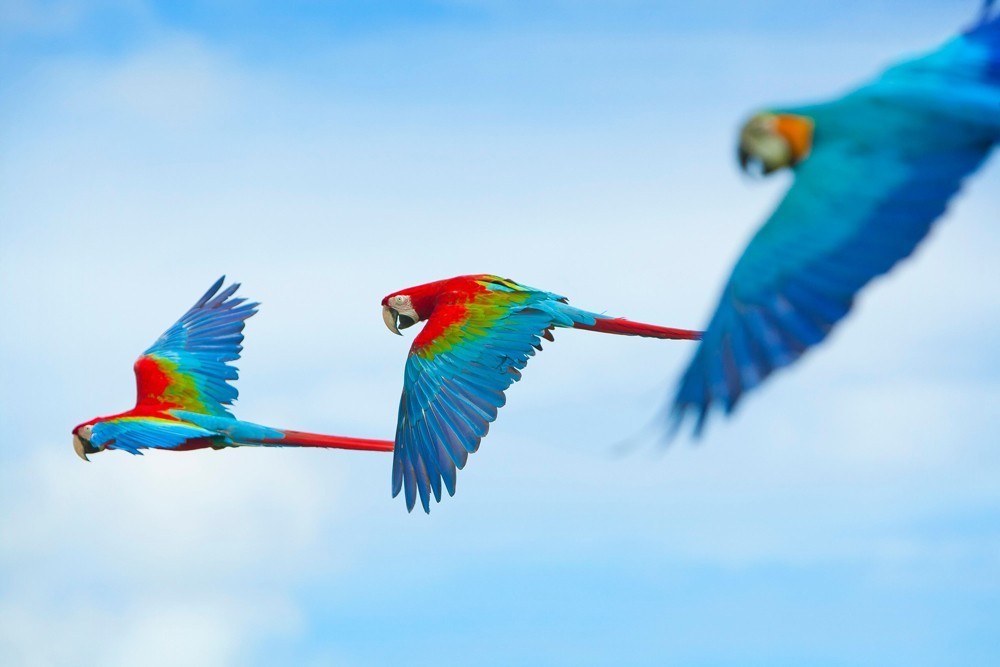 The park is located at the Bedugul Botanical Gardens in the central highlands, so why not take the opportunity to visit the gardens as well as the surrounding crater lakes and magnificent rice terraces!
Dive a WWII shipwreck
The USAT Liberty shipwreck in Tulamben Bay is Bali's most famous shipwreck and one of the world's safest and most accessible wreck-dives. Torpedoed by the Japanese in 1942 the Liberty sits on a black-sand shelf that slopes from about 6-30m.
Apart from the impressive wreck, divers can expect to see a variety of large angelfish, batfish, sweetlips and parrotfish along brilliant nudibranchs and flatworms and if you're lucky the illusive Mola-Mola (Sunfish)! Find more information on our top reccomended dive centers in the region on our Diving page.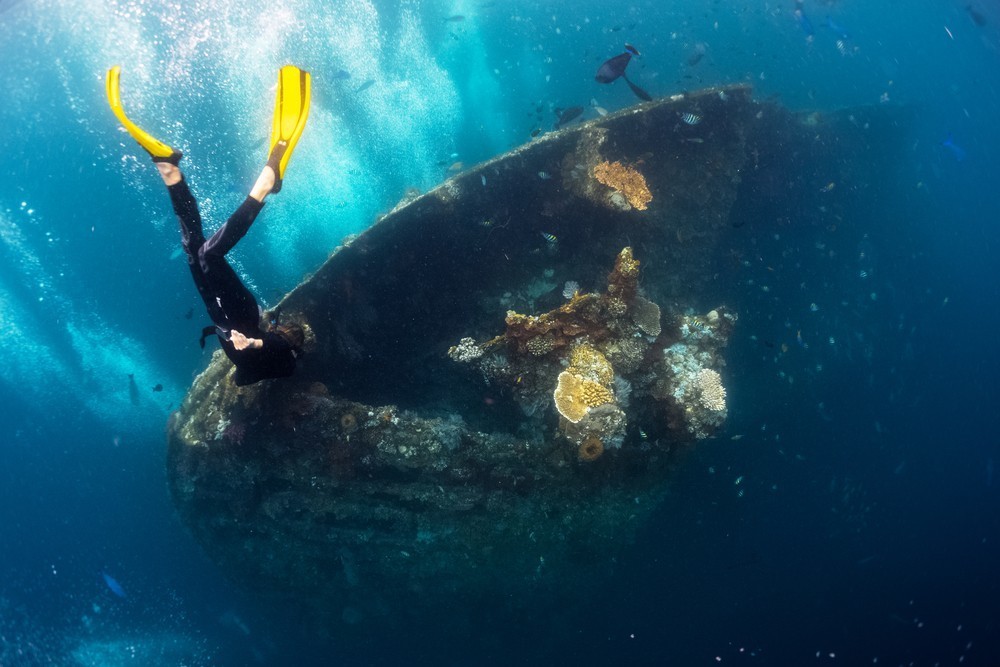 BEST PLACES TO EAT & DRINK IN BALI
With so many cafes, restaurants and bars to choose from there's sure to be something to satisfy all tastes and budgets.

Jimbaran Bay – For fresh seafood, cooked and served beachside under the stars - this is a don't-miss evening out!

Jalan Oberoi – This well know street in Seminyak is home to an abundance of great dining venues. You'll be spoilt for choice with the likes of: Ultimo – excellent Italian food served in a garden setting; Mykonos – authentic Greek cuisine and cosy Mediterranean décor; Rumours – great variety of western dishes at affordable prices; Tratorria – popular home-style Italian eatery and pizzeria;……and many more!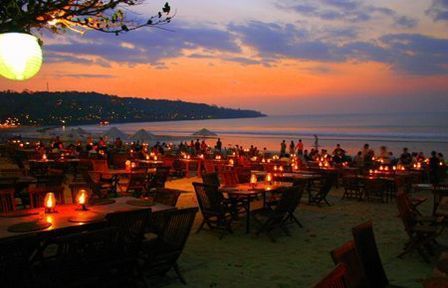 Pasar Malam Kereneng (Denpasar) – Not only a haven for late-night bargain hunters, this night market is the home of street food. For only a few Rupiah you can dine on a feast of satays, soto ayam and other authentic dishes all served with a friendly smile.
Potato Head Beach Club (Seminyak) – Über-hip bar-restaurant complex on Petitenget beach, offering an array of exceptional dining and drinking experiences.
Red Dragon Ramen (Kuta Beach) - If you love ramen you should definitely visit the Red Dragon in Kuta. It is a small and cozy place located on the main road into Kuta with great ramen (and of course other dishes) and friendly staff.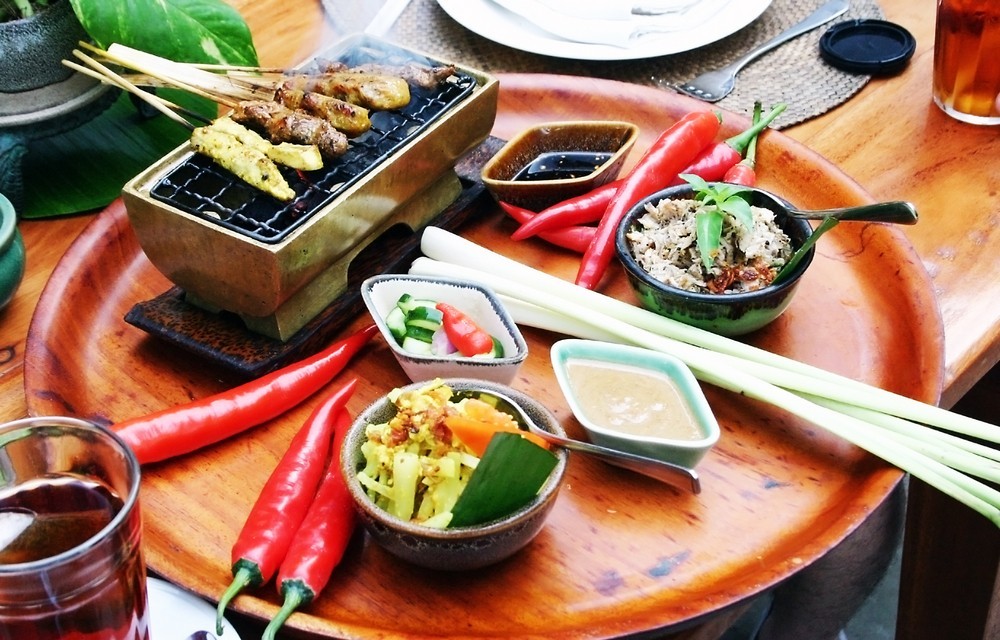 Ku dé Ta (Seminyak) – Super-stylish beachside bar and restaurant with customised cocktails and global cuisine served in a designer atmosphere. And as the sun sets international DJ's will play you into the night and beyond.

Warung Indonesia (Kuta Beach) - If you're looking for cheap authentic Indonesian cuisine, this is the place to go. With seafood, rice dishes, delicious juices and loads of vegetarian options.

Warung Kolega (Kerobokan) – For some of the best Nasi Campur around, this simple road-side restaurant serves up delicious Javanese cuisine at very affordable prices. Only open for lunch it's definitely worth a visit. This place is so popular, that sometimes you have to wait for a table!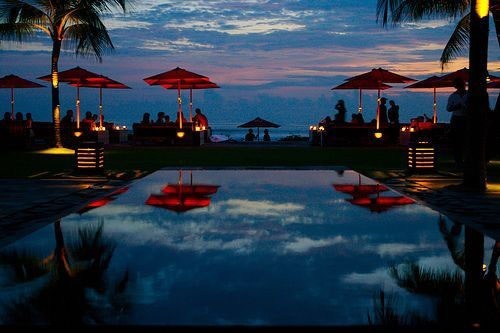 The Colonial (Padang Bai) - Located right opposite the fast boat jetty to Lombok and the Gili Islands, this pool and beachside restaurant & bar is the perfect spot to enjoy mouthwatering cuisine and drinks from early morning to late evening.
WonKys (Kerobokan) - WonKys Chinese Takeaway outlet is located at the popular Bali Gastropub The Plumbers Arms, and is open from Mon – Sun: 12:00 pm – 10:00 pm. Won.Kys offers delicious, quality Chinese cuisine at affordable prices to be enjoyed from home. A wide range of well known classic dishes are available, with free delivery to your door!
Curry in Bali (Sanur) - Not the cheapest place in Bali to eat an Indian Curry, but definitely one of the best. With friendly staff and delicious Indian food, you will be sure to leave this place satisfied.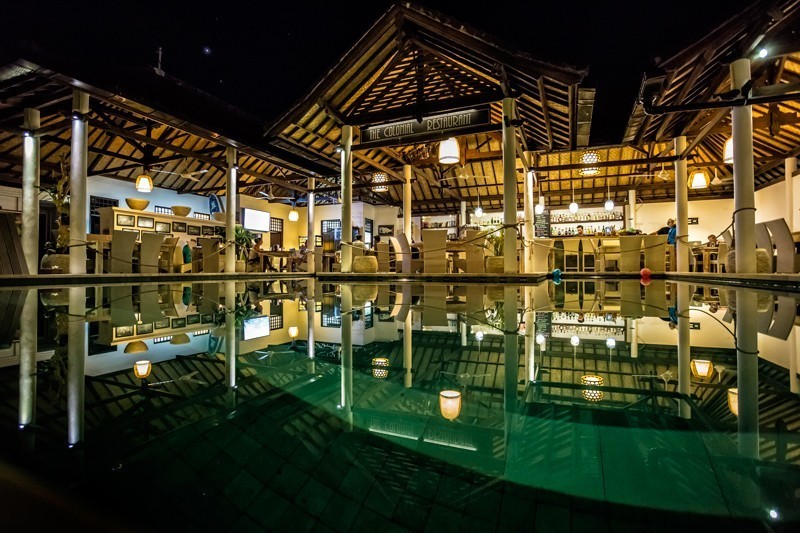 Ma-Joly (Kuta Beach) - Often used as a wedding venue, Ma-Joly is part of Sandi Phala Resort, however it is open to everyone. It is highly recommended by TripAdvisor to go here as it is an excellent restaurant with great food, friendly staff and an amazing view.
Baku Dapa (Seminyak) – For a real taste of Indonesia this great value warung serves Manado style food and is something of a legend in the area.
Fat Tony's (Kuta Beach) - Looking for some American fast food? Look no further cause Fat Tony's has got you covered. Try one of their delicious burgers (vegetarian options are available too) with a fresh bun, crispy chips and a fresh salad. They also offer quesadillas, sandwiches and other deliciousness, all very affordable.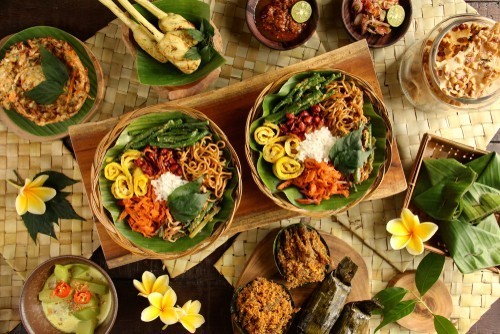 Square one (Sanur) - Serving delicious meals like bread with grilled vegetables, salads and wraps as well as delicious breakfast meals, this place is the real thing if you're looking for something else than a rice filled meal. They serve fresh protein smoothie bowls for breakfast or delicious salads or other Western dishes and are located close to the beach.
Echo Beach House (Canggu) - The beautiful surfside location, exeptionally fresh food and a great evening party vibe at The Beach House Restaurant draws locals and tourists alike from miles around. The daily sunset BBQ is a must; glistening with an array of the freshest seafood, including prawns and lobsters, as well as imported steaks, mouth watering ribs and organic salads. Enjoy your meal in the restaurant or an outdoor table on the sand.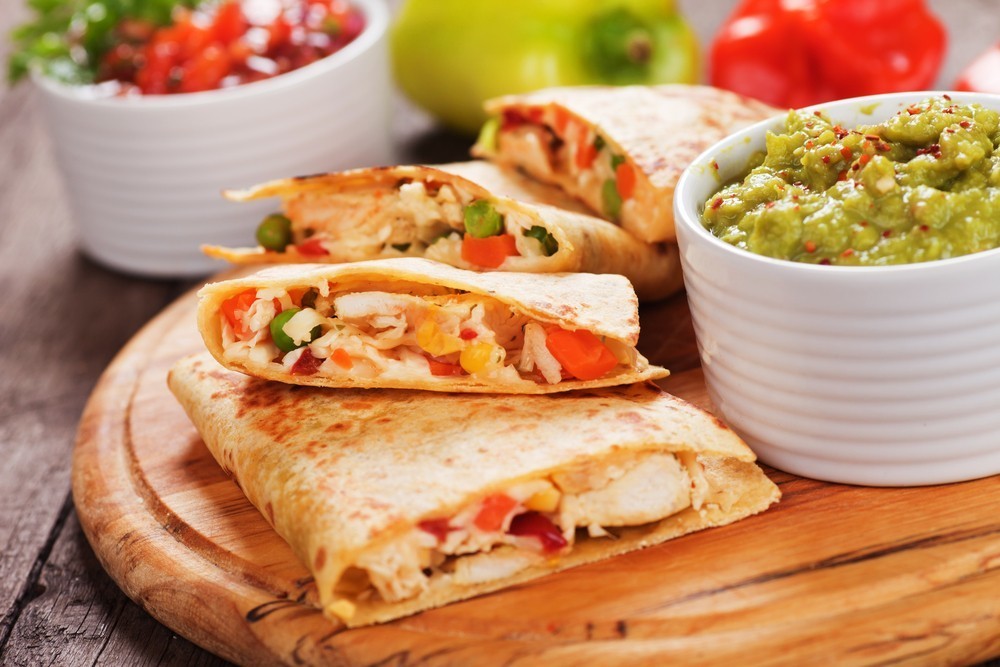 Genius café (Sanur) - Located right on the beach next to the Mecure Hotel in Sanur is the Genius Café. They serve delicious cocktails with a smile and offer delicious breakfast bowls, lunch, dinner and even cakes and coffee. Definitely worth checking out if you're near.
Warung Sanur Segar (Sanur) - If you're looking for a cheap fresh food other than the local curries and rice dishes you should definitely check this place out. It has delicious freshly cooked meals daily, such as taco's, burrito's and quesadillas. It is big enough for around 10 people and the owner will welcome you wholeheartedly.
Warung Baby Monkey (Sanur) - Owned by a very friendly owner this relaxed environment will be sure to put a smile on your face. The staff and owner will welcome you with all smiles and the food is delicious for a quite cheap price. We suggest taking the Sambal Matah if you like a spice meal, the chicken burger or the vegetarian wrap.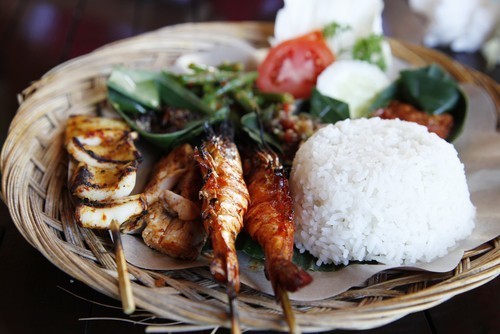 The nightlife scene in Bali usually starts quite late, so don't be surprised if the bars and clubs seem quiet before midnight. Backpackers and surfers tend to congregate in and around Kuta's watering holes, whilst expats and those seeking more 'chic' tend to head to Seminyak for their nights-out. And even though the legendary Double Six club has now closed its doors for the last time, there are plenty of trendy bars and discos to keep you going until dawn!
Deja' Vu (Seminyak) – Serving excellent cocktails, this beach-front venue plays some of the best sounds to Bali's trendiest crowd.
Hu'u (Seminyak) – Gorgeous cosmopolitan style bar that includes a 14m pool and expensive wooden lounge deck to pamper its international clientele. Try one of their legendary Lychee Martinis while resident DJs bring up rare grooves and jazz breaks from pre-dinner cocktails to late night clubbing.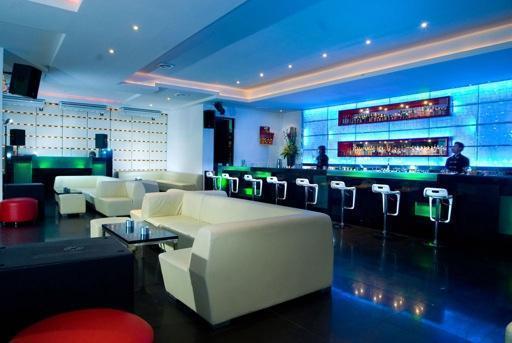 The Plumbers Arms - The Plumbers Arms in Kerobokan (nr. Canggu) is a popular destination for locals, expats and tourists alike. The beautiful English Pub offers fresh and tasty food and is a great place for lunch, dinner and party nights.
61 Legian (Kuta) – This entertainment complex, in the heart of Kuta, is home to a number of popular bars and clubs; some open until 5am! Start your evening at the Blarney Stone Irish pub and then dance the night away at Club Cyclone or the rooftop Sky Garden Lounge.
Laughing Budda Bar (Ubud) – One of the more popular hang-outs in town, this bar is a terrific place to enjoy great live music in an informal atmosphere.
Jalan Dhyana Pura (Seminyak) – Known amongst locals as "Drink Street" you'll find a great variety of bars and pubs to suit all tastes. Here's a selection of just a few: A-Bar - one of Bali's most popular cocktail bars with the thirty-something crowd; JP's Warung Club - an intimate venue offering live acoustic music seven nights a week; The Bottle Shop - for those anglophiles and Aussies who miss the local pub; Liquid - trendy two-storey luminescent bar with upstairs terrace; Mixwell - popular gay bar with drag shows and go-go dancers; Oxygen - minimalist décor with a kick-ass sound system and freaky projections.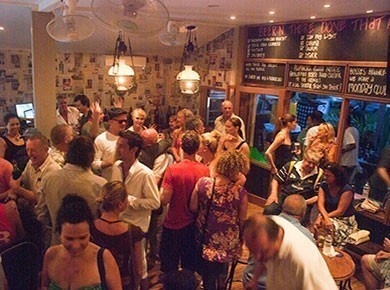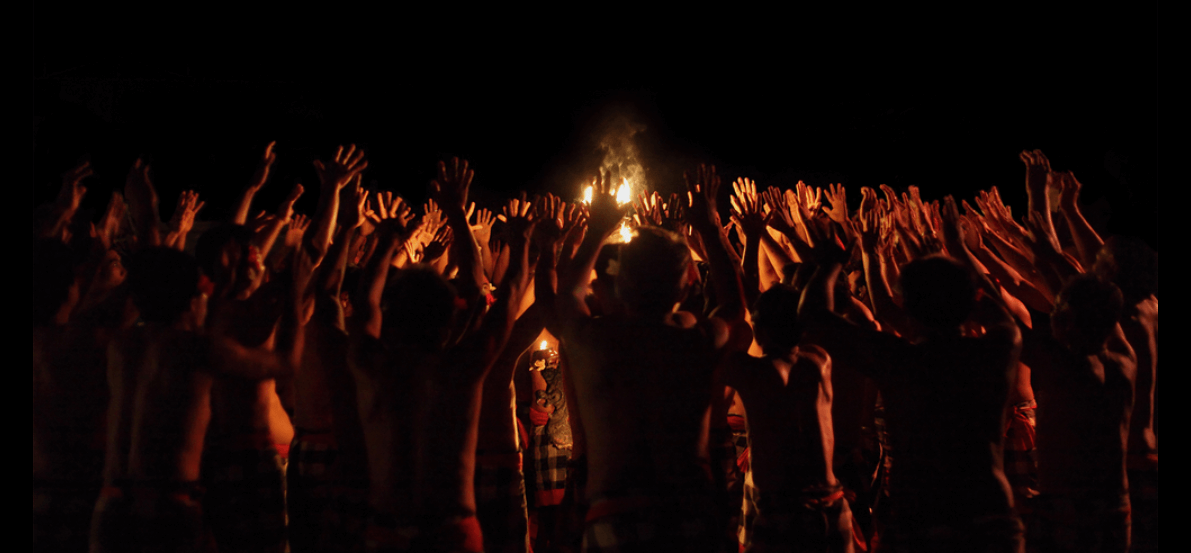 A visit to Bali is not complete without a trip to one of the gorgeous tropical islands just a short boatride away! The closest is Lembongan where you can enjoy long stretches of pristine sand, great restaurants and a unique mangrove forest - all in a marine protected area. Nusa Lembongan is only 30 - 45 minutes away from Bali by fast boat. It is extremely popular for day trips and short stays, offereing loads of funt activities and a really differen vibe to Bali. You can book your fast boat ticket to Lembongan using our simple search box.
If you have a night or two to venture further afield, we strongly reccommend a trip to the Gilis. These tiny, traffic free islands represent one of the best and most accessible tropical island destinations in southeast Asia. Boats to Gili Trawangan, Gili Meno and Gili Air can be booked with us or our best of budget sister site Gilitickets.com.