Gili Gede (SW Lombok) Travel Tips
Gili Gede (pronounced G'day!) is not part of the same group as the Gili Islands (despite the name), but rather lies in close proximity to the southwest coast of Lombok. The word "Gili" simply means "small island" in Indonesian.
Gede is still very much a desert island, and as a result there are only a few options for accommodation on Gili Gede. This means that the best hotels on Gili Gede are the only hotels on Gili Gede as there is very little to choose from.
The best option, especially if budget is not a concern, is the new luxury resort called Kokomo Gede. This brand new resort offers fantastic spacious rooms and villas right on the sea front. The resort is fully serviced with a fantastic restaurtant, swimmimg pool, tennis court, spa, watersports and they will soon have a golf putting green. Other activites can also be arranged through the resort and if you book your fast boat to Gili Gede through our website you can benefit from discounts on most activites at Kokomo.
Getting to Gili Gede used to be a long trip but this is now incredibly simple and can be done in a number of ways. If you are in Bali and plan on going to the Gili Islands or Lombok you now have the option to break up the journey and visit Gili Gede on the way there or on the way back to Bali. Gili Getaway now have a new fast boat route to Gili Gede and back again.
Alternatively you could visit Gili Gede directly from the Gili Islands, ideal for an overnight trip from Gili Trawangan to Gili Gede, spending one evening on the island and returning the next day. Of course, a trip the other way around is also an option if you're staying on Gede and wish to see the Gili Islands! This new route has been made possible by the launch of Gili Getaway's newest boat 'The Bullet'. This boat operates from Gede to Gili Trawangan and Gili Air every day.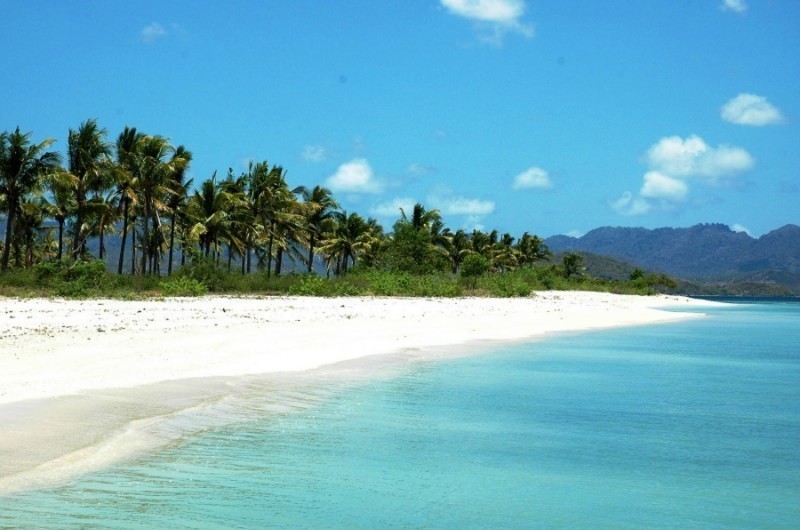 Gili Gede is free of traffic, with beautiful unspoilt nature, coconut palm trees, white sandy beaches and turquoise blue sea. On Gili Gede the small local population still make a traditional living building wooden boats and (pearl) fishing. Hardly any tourist developments have arrived on the island yet. This makes Gili Gede the region's freshest destination, featuring wonderfully secluded beaches and a thoroughly laid back vibe to enjoy at your leisure.
The island only has a couple of hotels with corresponding restaurants and activities available. Gilibookings visitors can enjoy a host of special offers at their restaurant and other facilities by making use of our unique discount program. Gili Gede is the most unspoilt getaway island that the Bali, Lombok, Lembongan and Gili Islands region has to offer, so what are you waiting for? We will be adding more travel tips and discount vouchers for Gili Gede soon, so follow us on facebook to stay up to date with the latest information!
If you are staying in Gili Gede, a day trip to
Lombok
is must. Boasting one of the highest volcanoes (mt. Rinjani) in Indonesia, a dazzling crater lake, beautiful unspoilt beaches, jungle waterfalls and relatively few tourists, Lombok is more than worth your while to explore. Lombok (Senggigi) is located only 20 minutes away from Gili Gede by fast boat and offers many unique attractions. Book your fast boat ticket to Lombok using our
simple search box
.
If you have enough time, get a fast boat ticket and explore
Gili Trawangan
or
Gili Air
. These islands off the north coast of Lombok offer visitors excellent bars & restaurants, beautiful white sandy beaches, coconut palm trees and are totally free from motorized traffic. Gili Trawangan is a popular place among tourists who enjoy good restaurants and vibrant nightlife, while Gili Air has a more laid back and local character. The Gili islands are only 90 minutes away from Gili Gede by fast boat, you can book tickets using our
homepage.