Lembongan Hotels and Villas
Are you looking for good Nusa Lembongan accommodation? We offer one of the best selections of resorts, villas and hotels in Nusa Lembongan, live room availability, immediate confirmed bookings and the best online rates guaranteed! Together with Agoda.com and Booking.com we feature a wide range of Nusa Lembongan hotel and villas, all with a very quick and easy booking process. Just pick your price range to view our selected properties below.

Nusa Lembongan is just half an hour by fast boat from Sanur and offers some of the regions most spectacular diving, as well as a great relaxed atmosphere and beautiful beaches. Check out our Travel Tips for a comprehensive list of the best things to see and do in Nusa Lembongan, or View other Locations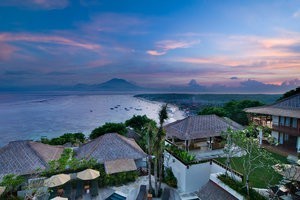 With stunning views and white sandy beaches, Nusa Lembongan offers the more discerning traveller a range of top-end accommodation choices, from superior beachfront bungalows to luxury Lembongan cliff villas. Whether you're planning a honeymoon or romantic break, a family holiday or simply a well-earned vacation in paradise, there's a selection of luxury and boutique Lembongan hotels, resorts and villas to make your stay on the island as comfortable and relaxing as possible.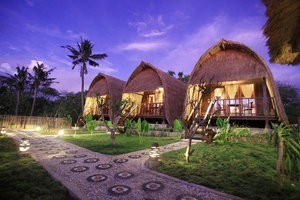 Whether you're looking for affordable Lembongan villas or a mid-level hotel Lembongan has it all. You'll find there's a great choice of mid-range accommodation to be had on Lembongan. Choose from beachfront or hillside properties, all with either sea views or tropical garden settings.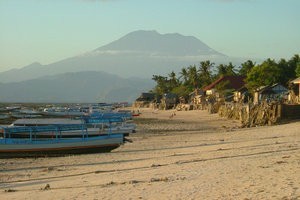 Want to stay in paradise without spending a fortune? If you're looking for cheap accommodation Nusa Lembongan has plenty to offer. Apart from its wonderful beaches, Nusa Lembongan offers some of the most reasonably priced accommodation in the islands surrounding Bali. And with new properties being added all the time, there's plenty to choose from.

Nusa Lembongan is the main tourist destination of the 3 islands off the South East coast of Bali (Nusa Penida and Nusa Ceningan being the other islands). Just half an hour from Sanur there are daily fast boat to Lembongan.
After the famous Gili Islands, Lembongan and the surrounding islands offer some of the regions most spectacular diving, with Manta Rays and the famous Sun fish (Mola Mola) being the highlight. But Lembongan is not just about diving, there is surfing, there are quiet beaches, and with the development of resorts, villas, hotels and homestays there are now plenty of places to stay to accommodate travelers to any budget. Most of the budget accommodations are located in Jungut Batu, whereas the higher end places are mainly in Mushroom Bay, Dream Beach, and the Bukit.
The pace in Lembongan can only be described as slow and relaxed, which is often a welcome relief after the buzz, traffic and parties in Bali. For more detailed information on some of the best things to do, see our Lembongan Travel Tips.